Meghan Markle Wore Runway Couture in Her Engagement Photos
How's that for royal?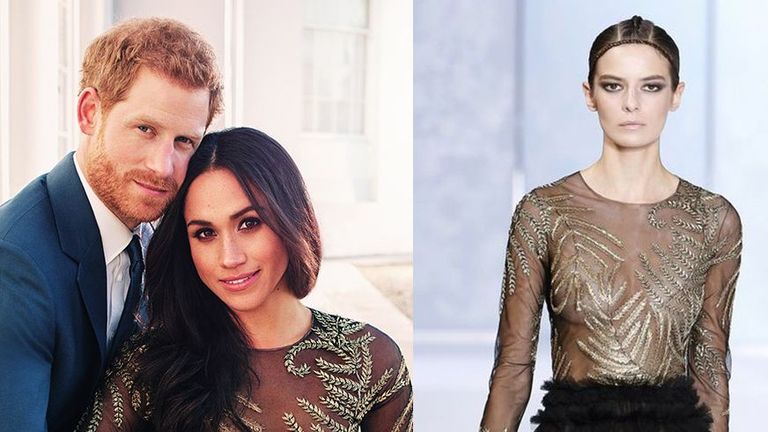 (Image credit: Getty Images)
As if we needed any more proof that Meghan Markle would fit seamlessly into the royal family, the actress just casually wore actual runway couture in her engagement photos like it was NBD. As Fashionista first pointed out, Meghan is wearing a Ralph & Russo ball gown from the fall 2017 couture collection.
Here's Meghan, accessorizing the dress with one dashing British prince:
And here it is on the runway, accessorized more subtly with a black clutch:
If this is a sign of what Meghan's royal fashion sense will be like, count us in.