Meghan Markle and Prince Harry Are Hiring a Communications Assistant
Get your resume in order STAT.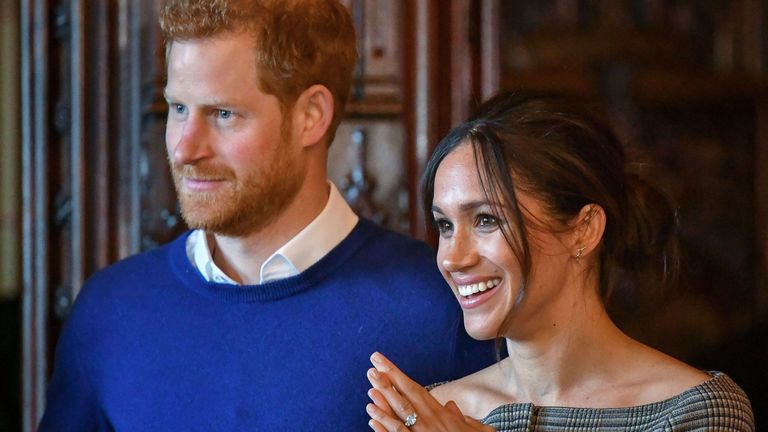 (Image credit: Getty Images)
Hello, ye-millennial-of-the-internet-era, we've found your next career move. That is, if you like the royal family and traveling the world.
The Daily Mail reports Prince Harry and Meghan Markle are in need of an "exceptional" member of staff to join their team. That's right: The newly-engaged couple are looking for a communications assistant.
The 12-month fixed term contract would place the winning candidate in Buckingham Palace, with the opportunity to travel in the UK and overseas "to support important visits and engagements."
The LinkedIn job posting (opens in new tab) elaborates: "Joining this fast-paced and dynamic team, you'll assist senior colleagues with both proactive and reactive communications. You'll organise coverage of set-piece Palace engagements including investitures and garden parties, and provide support as required for off-site engagements."
"You'll also play a role in producing content for a variety of platforms. From press announcements and media briefing notes, to social media updates and feature articles; you'll develop your skills as you take on each new challenge," explains the posting.
Given that recent royal tours have seen the Duke and Duchess of Cambridge jet off to Germany, Barbados, India, and Bhutan, we have a feeling this might not be your run-of-the-mill job.
And that's not enticing enough, the employee will be rewarded with a "comprehensive benefits package," which includes 33 vacation days per year (including Bank Holidays) and a 15% employer contribution pension scene.
With a salary of £22,000 (that's around $30K for you Americans) and no specific degree requirements, the job sounds to be the perfect opportunity for a recent grad with an interest in the news, media relations, and current affairs.
To apply, check out the job advertisement here. Good luck!
RELATED STORY
Katie O'Malley is the Deputy Digital Editor, at ELLE UK. On a daily basis you'll find her managing all digital workflow, editing site, video and social media content, liaising with commercial and sales teams on new partnerships and deals, implementing new digital strategies and compiling endless data traffic, SEO and ecomm reports. Since joining in 2016, Katie has written features on everything from sex addiction, and the use of tear gas during protests to virtual cuddling, 'friendship fade' and access to contraception post Brexit. Her list of interviewees over the years include those with Oprah Winfrey, Benedict Cumberbatch, Reese Witherspoon, Emma Stone, Zoe Kravitz etc.