Ariana Grande Breaks Her Silence a Week After Mac Miller Passed Away
"I adored you from the day I met you."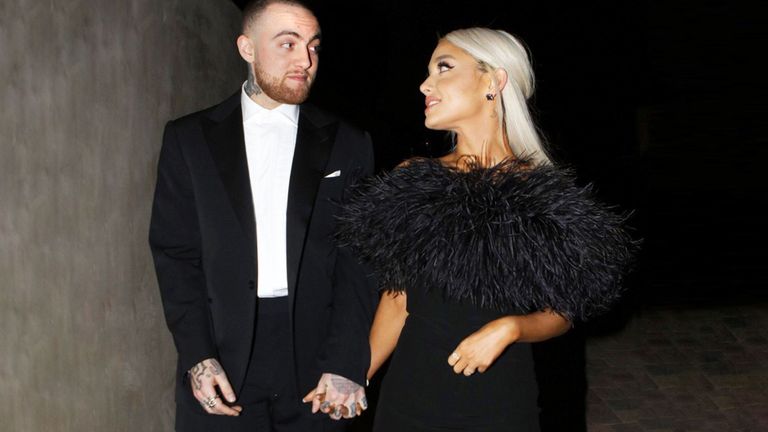 (Image credit: GC Images)
A week after Mac Miller passed away at 26 years old, Ariana Grande opened up to her followers on Instagram. On Friday, Grande posted a video of her and Miller laughing at the dinner table in a dimly lit room. She wrote:
"i adored you from the day i met you when i was nineteen and i always will. i can't believe you aren't here anymore. i really can't wrap my head around it. we talked about this. so many times. i'm so mad, i'm so sad i don't know what to do. you were my dearest friend. for so long. above anything else. i'm so sorry i couldn't fix or take your pain away. i really wanted to. the kindest, sweetest soul with demons he never deserved. i hope you're okay now. rest."
The day after Miller passed away from a reported overdose, which is currently unconfirmed, Grande posted a black and white photo of him looking up at the camera and didn't include a caption.
Grande and Mac had been friends for five years and dated for two, eventually calling it quits in May 2018. In a July 2018 interview, Miller had nothing but good things to say about Grande. He said, "It's all positive energy. I am happy for her and [the fact that she's] moving forward with her life, just as I'm sure she is with me."
Earlier this week, Grande's brother also posted a moving tribute to Miller and wrote: "I am beyond heartbroken over Malcolm's [Miller's first name] death. He was a good friend and was wonderful to my sister. He was the reason I went to the rehabilitation center where I was detoxed safely from all of the drugs alcohol and medications I was taking, when I couldn't imagine living without them."
Shannon is a news writer at Cosmopolitan.com, and when she's not obsessing about Cardi B, she's thinking about Justin Bieber and still trying to memorize Beyoncé's Beychella choreography.