Chris Pratt Apologizes in Sign Language After "Incredibly Insensitive" Instagram Subtitles Post
"In the future I'll try to be a little less ignorant about it."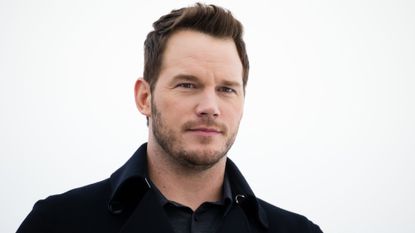 (Image credit: Getty Images)
Guardian's of the Galaxy Vol. 2 star Chris Pratt has apologized to fans after posting a video that asked users to turn the sound up rather than rely on subtitles.
Having been criticized for not being understanding of those who are deaf and hard of hearing – and who therefore depend on subtitles – Chris took to Instagram to say sorry from "the bottom of his heart."
But as well as including a lengthy written apology, Chris also uploaded a video of himself apologizing in sign language.
After explaining why he asked fans to turn up the volume in his earlier post, Chris conceded: "I realize now doing so was incredibly insensitive to the many folks out there who depend on subtitles.
"More than 38 million Americans live with some sort of hearing disability. So I want to apologize."
Insisting that he would learn from his mistake, he added: "I have people in my life who are hearing-impaired, and the last thing in the world I would want to do is offend them or anybody who suffers from hearing loss or any other disability.
So truly from the bottom of my heart I apologize. Thanks for pointing this out to me. In the future I'll try to be a little less ignorant about it."
Chris also pointed out the lack of features available on Instagram to improve accessibility and enjoyment of its service for people living with hearing loss.
"Why doesn't Instagram have some kind of technology to automatically add subtitles to its videos? Or at least the option. I did a little exploring and it seems lacking in that area," he said.
"Shouldn't there be an option for closed captioning or something?.. I know they profit. So... GET ON IT INSTAGRAM!!! Put closed captioning on your app. #CCinstaNow."
Over to you, Insta.
Follow Marie Claire on Facebook for the latest celeb news, beauty tips, fascinating reads, livestream video, and more.