Lorde Says She's No Longer Part of Taylor Swift's Squad
So who actually is left?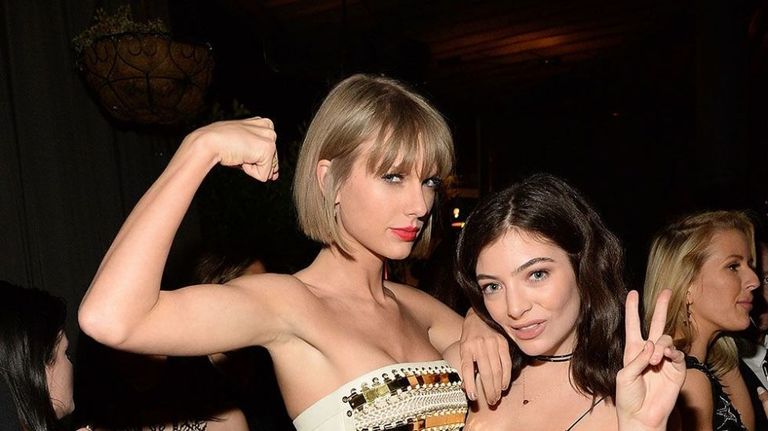 (Image credit: Archives)
Last month, Lorde was forced to apologize after saying that being friends with Taylor Swift was like being friends with someone with "an autoimmune disease." Which might be the reason she's no longer part of the Shake It Off singer's squad…
That's right—according to 20-year-old Lorde, she doesn't run in those circles anymore.
"I don't hang out with these people at all," she told Sunrise's David Koch.
"But hang on, you're part of Taylor's squad, all the magazines tell us," Koch replied.
Responding to this, the Tennis Court stars cringed and groaned. She then said: "You know, you make friends in different places, but I think for the most part I'm not like, calling my idols for advice necessarily."
She also spoke about how crazy the world of showbiz can be.
"The second you think too hard about it, you'll just go insane, so it's best to be like 'We're in wonderland and it's just what happens around here,'"
Last month, after receiving grief on Twitter for her comment comparing her friendship with Swift to being friends with someone "with very specific allergies," Lorde posted an apology.
She tweeted: "Didn't mention Taylor, but regardless, I f*cked up & that was really insensitive. I'm sorry."
And in case you were wondering, Taylor didn't publicly respond to the blunder.
Follow Marie Claire on Facebook for the latest celeb news, beauty tips, fascinating reads, livestream video, and more.
Anna Lewis is the News Editor at Delish UK, which means she's always either writing about food, cooking food or eating food. Anna is in charge of Delish UK's epic food news output, ensuring you're always up-to-date with the latest product launches, food trends, and restaurant news. She specialises in Slimming World recipes, but she'll eat just about anything – ideally gherkins or ice-cream sandwiches (but not together).