Ariana Grande Claps Back at a Fan Who Says She Doesn't Sing Live at Her Concerts
Leave Ari alone!!!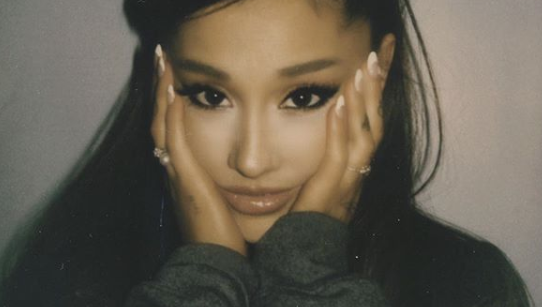 (Image credit: Instagram)
Poor Ariana Grande just opened up about her depression and anxiety being at an all-time high—to the point where she had to cancel part of her concert in Germany this weekend—and now some rando on Instagram is claiming that she doesn't sing live on her Sweetener tour. The nerve of some people!
So on Friday, Ari posted a clip of her singing "breathin" at one of her concerts, and one of her followers commented, "It sounds like autotune and probably not live. I mean you are a great singer and I love your voice and your songs but this doesn't sound live." Here's the clip, if you want to judge how ~live~ Ariana sounds for yourself:
And Ari was clearly not happy with this fan's assessment of her singing abilities, so she wrote back, "naw, with all due respect i could do this in your living room for you, fam. with no sound mixing or help at all. i could do it on broadway (and did). i can do it in the shower. it's my gift / it's why i'm here. i sing 30+ songs a night. ☁️☁️☁️ every word. it's my thing. let me shine like damn. 💛💛💛"
So what lesson did we learn from this Instagram exchange, friends? 1) Ariana knows that she's an amazing singer and isn't afraid to brag about it, 2) she sings live at all of her concerts, and 3) don't come for Ari on Instagram, umtay?
For more stories like this, including celebrity news, beauty and fashion advice, savvy political commentary, and fascinating features, sign up for the Marie Claire newsletter.
RELATED STORY
Ariana Grande Says Her Anxiety and Depression Have Been at an "All Time High" and Cancels Part of Her Show
RELATED STORY
Ariana Grande Shared Her 'Terrifying' PTSD Brain Scan
Alanna Greco is the weekend editor at Cosmopolitan.com and a freelance writer based in New York. Her writing focuses on anything/everything pertaining to women, from sex and relationships to pop culture and health. She has two cats that she's still trying to get to like her.