Young Kate Middleton As Eliza Doolittle in Her School Play is Warming Our Hearts! (VIDEO)
The young Duchess of Cambridge stole the show and we're obsessed.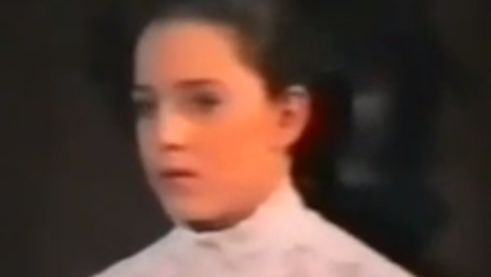 (Image credit: Archives)
Julie Andrews, Audrey Hepburn, and now (well really, then), Kate Middleton.
We have to say, we are rather disappointed in the Internet for just recently discovering a video clip starring the 11-year-old Middlton as ELIZA DOOLITTLE FROM MY FAIR LADY in her school play. The caps are so warranted right now. So warranted.
In a stroke of irony noted by the Daily Mail (opens in new tab), Middleton starred in the pygmalion tale that somewhat mirrors her real life rise from a non-royal member of British society to an actual Duchess. But let's be real here—it's not like she was ever selling flowers outside Covent Garden, so it's not exactly parallel. But you get the point. And if you don't, please Netflix My Fair Lady immediately.
Besides Middleton's delightfully impressive cockney accent, the production also features Andrew Alexander as Henry Higgins. According to the Daily Mail, Alexander became a name of his own starring as Sir John Bullock on Downtown Abbey.
Watch the adorable video above!