Eva Longoria's Engagement Involved a Giant Falcon
Same.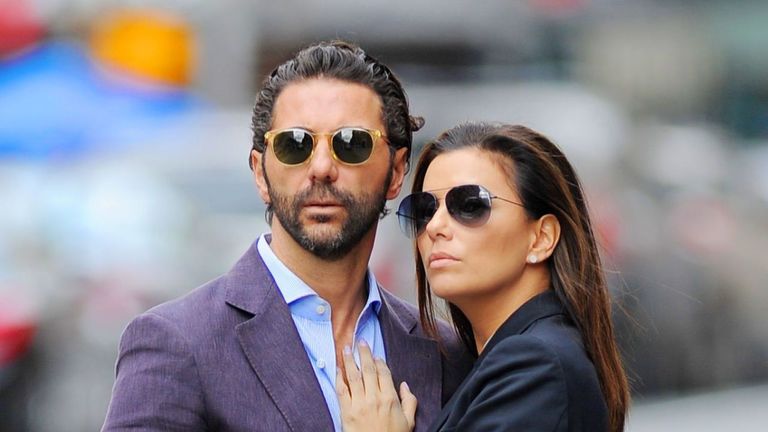 (Image credit: Getty Images)
Eva Longoria got engaged to her businessman fiancé José "Pepe" Bastón back in early December and announced the good news with a simple Instagram post, as ya do. What she failed to reveal at the time is that said engagement involved camels, falcons, and rose petals. What? Did your boyfriend/girlfriend not pop the question using a giant bird of prey? Womp.
"He planned for like six months. It was in the Dubai desert. There were camels and falcons, a bunch of animals involved," Eva told Conan O'Brien during an appearance on his show. "I was Snapchatting 'Oh my God, in the desert! Oh my God, I'm on a camel! Drinking champagne in the desert! And then I see rose petals and I was like, 'I should probably stop Snapchatting this, what's happening?'"
So, what we're getting here is that Eva almost Snapchatted her proposal, which may or may not have included a large bird in a jaunty leather helmet. Flawless, but not as flawless as Conan's version of the story: "I just threw a dead falcon at my wife."
Watch Eva and Conan's chat below.
Follow Marie Claire on Instagram for the latest celeb news, pretty pics, funny stuff, and an insider POV.