Sarah Paulson Epically Fangirled Over Madonna at the Met Gala
Be the Sarah Paulson meeting Madonna you want to see in the world.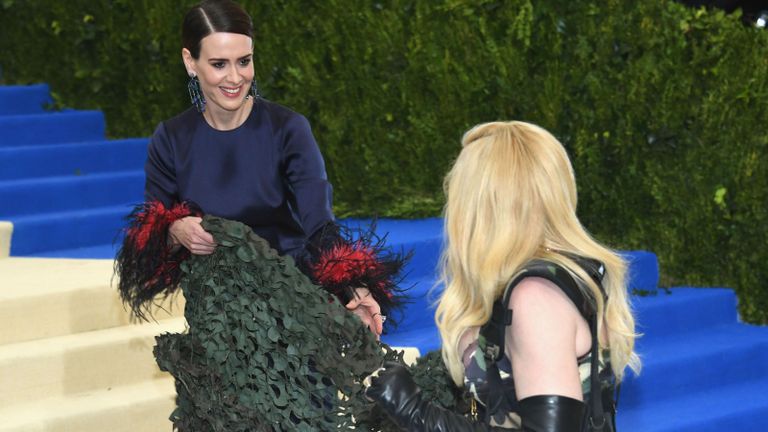 (Image credit: Getty Images)
Sarah Paulson attended the Met Gala in New York City yesterday and her night started out pretty normal (for a celebrity attending a red carpet event anyway).
The actress/Ryan Murphy muse was posing for pictures on the red carpet when she realized that Madonna was posing for pictures right behind her:
And she appropriately freaked out:
Then, Paulson pulled herself together enough to strike up a conversation and ended up offering to hold Madonna's mesh shawl, ET Online reports. You know, as you do.
The whole thing was gloriously awkward and adorable.
Whoever said "don't meet your heroes" clearly never saw Sarah Paulson meeting Madonna, because everything about this encounter was perfect.
Follow Marie Claire on Facebook for the latest news, fascinating reads, video, and more.