Meghan Markle, Now Duchess of Sussex, Is Reportedly "Stoked" for Royal Life
Same.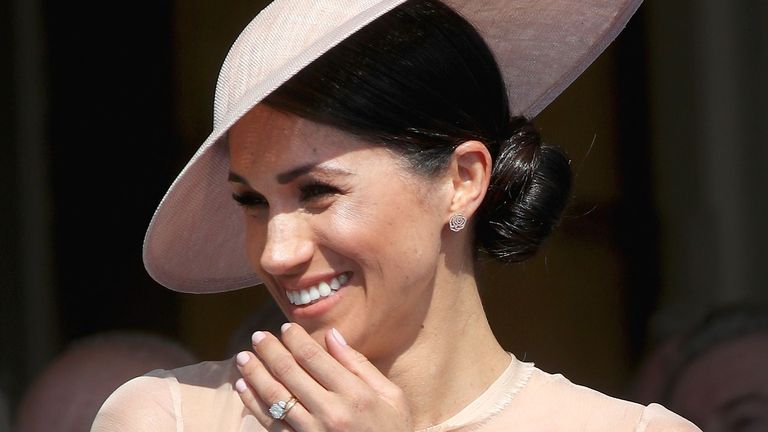 (Image credit: Getty Images)
Incase you haven't noticed, Meghan Markle is a natural at being royal. Only three days after her and Prince Harry's wedding, she attended her first garden party at Buckingham Palace (wearing pantyhose!) and had lots of laughs with her new mother-in-law, the Duchess of Cornwall. Now, she's ready to get to work.
Lorraine Heggessey, chief executive officer of the Royal Foundation, which oversees the charitable efforts of Prince William, Kate Middleton, Harry, and Meghan told People, "Meghan will likely focus on issues concerning young women and teenage girls. She is familiarizing herself with the landscape in this country. She's meeting groups and wants to do that privately so she can get to know people."
Perhaps she'll work closely with buzzed-about royal wedding guest slash British human rights lawyer slash close friend, Amal Clooney? "Meghan and Amal have known each other for a while [and share] many interests," says a People source. "Amal has been helping Meghan settle into London life. It was a very natural friendship from day one."