Garance Doré Photographs Poppy Delevingne for Chopard Campaign
And we're obsessed with the gorgeous pics!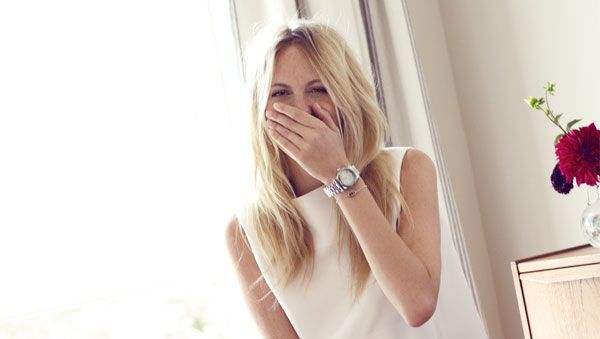 (Image credit: Archive)
Instead of a regular ad campaign for their new 'Happy Diamonds' collection, Chopard partnered up with French blogger Garance Doré (opens in new tab) for a photoshoot featuring British It-girl Poppy Delevingne, and the results couldn't be more adorable. Doré shot Delevingne wearing the beautiful new pieces in different scenarios—chilling out at home, in a work-ready outfit, picking out a look for the day, and in a gorgeous feathered skirt. According to Doré, "we played some reggae and caught up with Poppy, who is the most lively and funny girl there is. She really inspired me." Poppy also shared some tips on her favorite ways to wear jewelry, "I have a very sentimental relationship with jewelry. I wear few pieces but I wear them all the time. There are gifts from loved ones, or souvenir from travels. Each piece means something to me." Check out more of the beautiful images below.
The collection includes fine jewelry in the form of necklaces, earrings, bracelets and rings and is designed to be mixed and matched. Visit chopard.com (opens in new tab) for more information.