Twitter Can't Handle This New Balenciaga Shirt
People on Twitter react to odd new Balenciaga double shirt.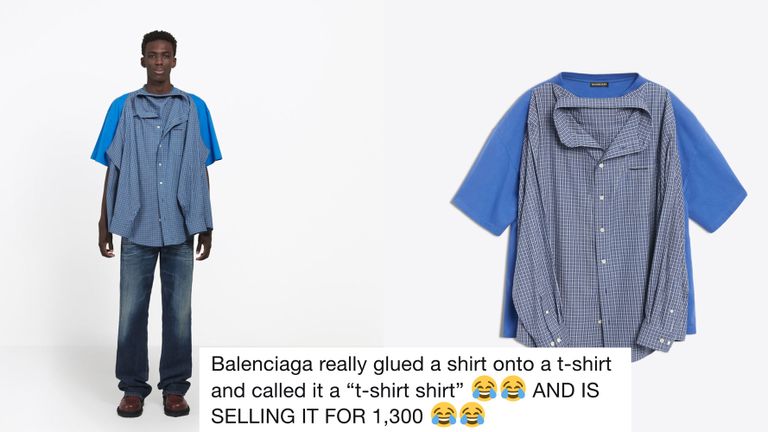 (Image credit: Balenciaga/Twitter)
Balenciaga has released a new shirt and Twitter has feelings. Mostly because the shirt is actually two shirts, sewn together and then worn casually, as if the wearer is not wearing two shirts sewn together. Behold:
The Balenciaga website describes the shirt as, "Striped short sleeves and long sleeves shirts with two wearing options." It's a t-shirt with a long-sleeved button-down shirt sewn to the front. And it costs $1,290.
Here's what it looks like on a human being:
From multiple angles. Notice that, from the back, it's literally just a t-shirt:
Twitter always has a comment and here's what the people of the internet have to say about the unique design.