Shopaholics, Rejoice: You Can Now Spend the Night in Your Favorite Department Store
Dangerous for your wallet, excellent for your overall happiness.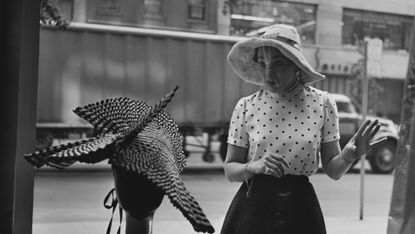 (Image credit: Getty)
For the try-before-you-buy crowd out there, John Lewis (opens in new tab) has the ultimate shopping experience in store.
Over the weekend, the UK retailer opened a fully-furnished in-store apartment called The Residence, where every single item is for sale, according to a press release.
Two of their locations—on Oxford Street in Cambridge and Liverpool—will now feature the apartment pop-up (opens in new tab) for guests to shop. In other words: You can test out the couch cushions, see the tableware up close, and even spend a night test-driving the bed. Wait, what?
That's right: After hours, some lucky shoppers will get the chance at an overnight stay.
Of course, these experiences are not only fabulous, but exclusive. To gain access to the pop-up, you have to visit the John Lewis store this coming weekend, September 23 and 24, and enter for a chance to win a spot.
In addition to a living and dining area (opens in new tab) and a bedroom decked out in in luxe decor, the Oxford Street flagship location also features a kitchen, a wine cooler, a study and indoor terrace.
To really make yourself at home (and then some), there is daily newspaper delivery, fresh coffee (opens in new tab), brunch in bed, and even closets filled with the store's latest fashions, so you can practice getting ready in your new space.
A private concierge will be on-call to fulfill any of your needs, and a private shopping experience and tour of the secret corridors of the John Lewis department store is also on the itinerary.
If you aren't one of the lucky few to snag some QT time inside the decked out department store, the space will also be made available for event rentals up to ten people.
That means you can throw an intimate dinner party, catered by a chef, with a pre-selected tablescape, music and signature cocktail.
For all others, the Residence will offer home decor workshops during the day, covering everything from hosting your own glam dinner parties to finding the best mood lighting for your space.
So, when does this come to the U.S., exactly?
h/t: Travel And Leisure (opens in new tab)