Dress Code: Hannah Simone
New Girl costar Hannah Simone offers a glimpse inside her stylish life.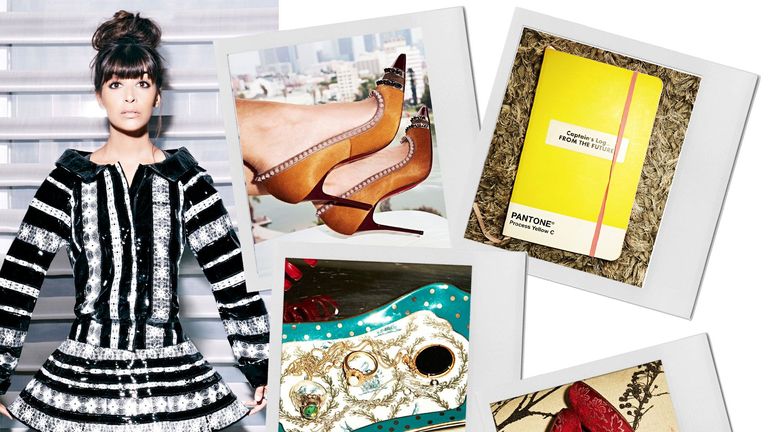 (Image credit: Dan Monick)
Hannah Simone
AGE: 33. PROFESSION: Actress. HOMETOWN: Born in London but have lived in Cyprus, Canada, India, and Saudi Arabia. My family moved to a different country every three years when I was little. CURRENT RESIDENCE: L.A. SENSE OF STYLE: Maybe it's because of my nomadic childhood, but it's always evolving and adapting. I'm really open to new things. EVERY WOMAN SHOULD OWN: A long, oversize cardigan. MY DAY-TO-DAY UNIFORM: A maxi dress with sandals or ballet flats. VICE: I put bags inside of bags inside of bags like Russian nesting dolls. @hannahsimone
—Jessica Minkoff
THE STILETTOS: These Christian Louboutin shoes are gorgeous. They dress up a simple outfit instantly.
THE NOTEBOOK: My best friend quit her job and sailed across the Atlantic for six months. Before she left, she wrote a captain's log from the future. It's the most thoughtful, funny, creative gift I have ever received.
THE JEWELS: This tray on my nightstand holds my jewelry when I take it off before bed. The rings and necklace are from my German-Italian grandmother.
THE ART: I found this painting the first time I went to the Melrose Trading Post in L.A. It was the first piece of art that I bought for my apartment.
THE PUMPS: I love going hunting at vintage flea markets. I bought these with my mom in Paris— they looked like magical Wizard of Oz shoes.
Photographs by Dan Monick
Fashion editor: Zanna Roberts Rassi