The Fool-Proof Guide to Holiday Style
Pull together a party perfect look for every plus-one bash this season. So cmon, get shopping. The Evites - and bubbly - will be flowing!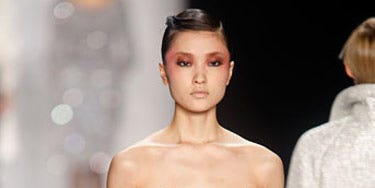 For You - and - Your Date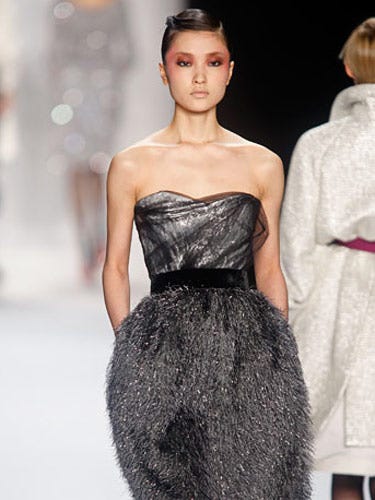 Holiday Style Guide
BFF's Cocktail Party: No need to censor your style for this holiday get-together among friends, so you and your guy can show your best selves. Think sexy and fun!
YOU: You've got free range here-let loose and dress to impress in a fun and flirty short cocktail dress. The more you sparkle, the better. Pair with sky-high strappy pumps or booties and you've got the look.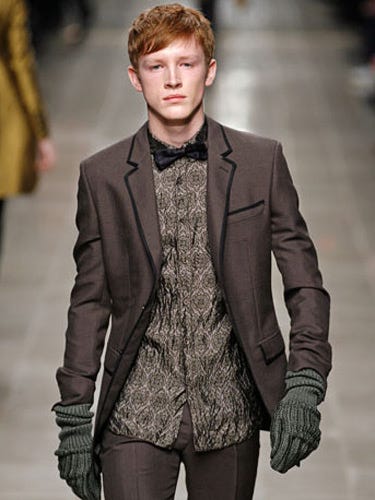 Holiday Style Guide
HIM: He likes the bowtie, but can never wear one to work? This is the perfect time to break it out. It's cool to play mix-and-match: no need to stick to strictly black and white when anything goes. Try brown and black for the modern spin on a classic tux.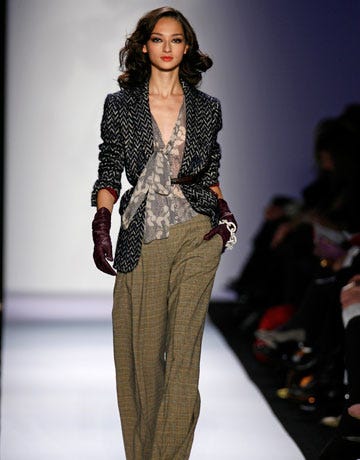 Holiday Style Guide
Holiday Dinner at Your Family's House: A fun, sophisticated look is key here-grown up but not so buttoned up you can't have some fun. If all goes well, you might even graduate from the kid's table.
YOU: Take a floral tie-neck blouse and your best slouchy trouser and pull the look together with a dark blazer and cinched skinny belt. Insta-sophistication!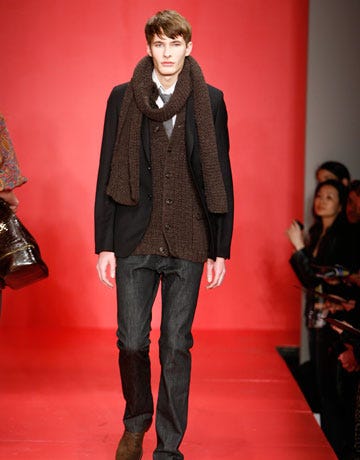 Holiday Style Guide
HIM: Everyone will be sizing up your beau. If he dresses in layers, he can start the day out more formal and as he gets more comfortable, he can shed a layer or two for a more casual look. A chunky cardigan over a button-down and tie, topped off with a blazer will do the trick.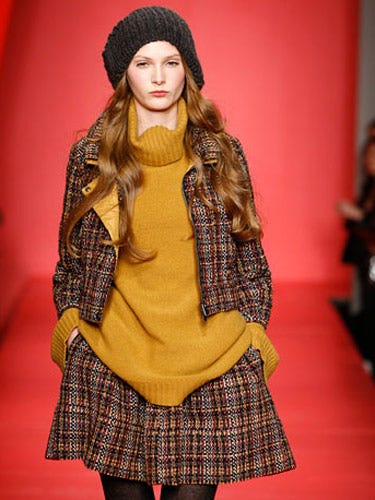 Holiday Style Guide
Brunch with the Boyfriend's Parents: Baby it's cold outside: follow your mom's advice and don't forget the sweater. You'll be thankful you did!
YOU: Cozy knits will show your guy's parents that you're warm (literally and figuratively) and down-to-earth but there's no reason it has to look frumpy. Take a cue from the runway by pairing a vibrant cowl neck with an updated tweed blazer and skirt. You'll look pulled together in a girl next door kind of way. What's not to love?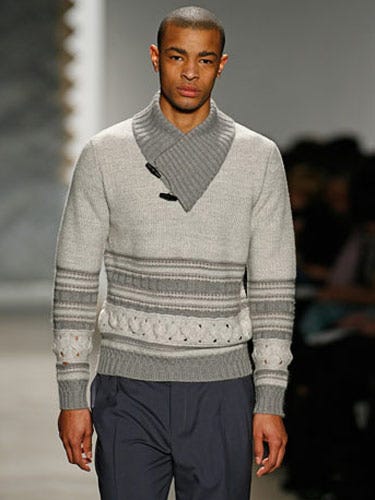 Holiday Style Guide
HIM: A neutral sweater paired with trousers is a casual ensemble that will show his parents he's comfortable enough around you to be himself. It doesn't get much better than that.
This content is created and maintained by a third party, and imported onto this page to help users provide their email addresses. You may be able to find more information about this and similar content at piano.io