Editors handpick every product that we feature. We may earn commission from the links on this page.
10 Dream Wedding Looks for Sophie Turner (and a Few for Joe Jonas)
This Vuitton or that one?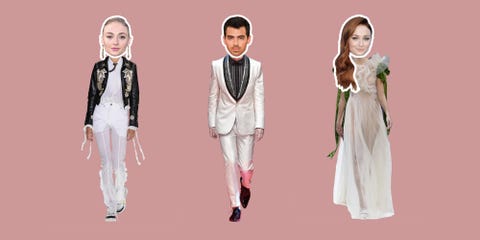 Getty, design by Travis McHenry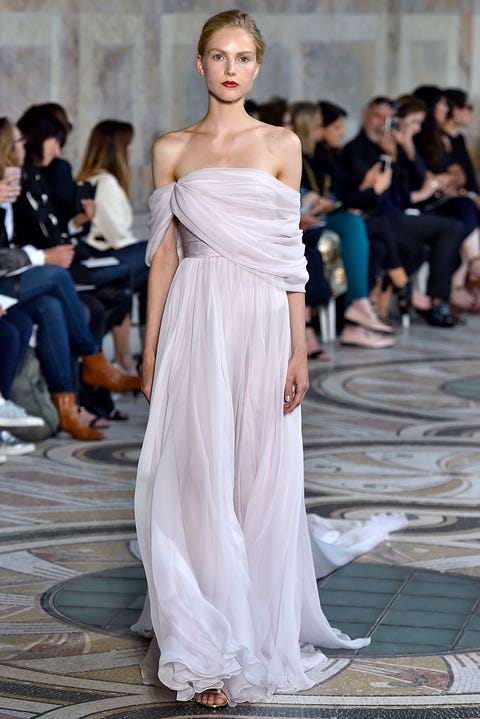 Giambattista Valli
Okay, I don't know what the itinerary for the Turner-Jonas nuptials will be, but I am almost certain that a Machiavellian scheme to wipe out an entire bloodline will not be on the schedule. (Neither will Final Jam, for that matter.) Therefore, Turner could...Turner it out in this angelic draped number, which would complement her hair marvelously.
Shop similar: Giambattista Valli, $4,570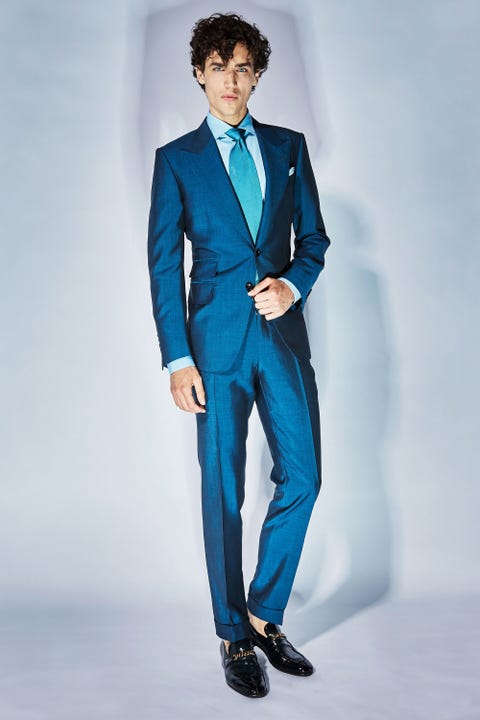 Tom Ford
And I guess Joe would be at the rehearsal dinner or whatever, so here ya go. He's got both enough sauve to carry this sapphire Tom Ford suit off.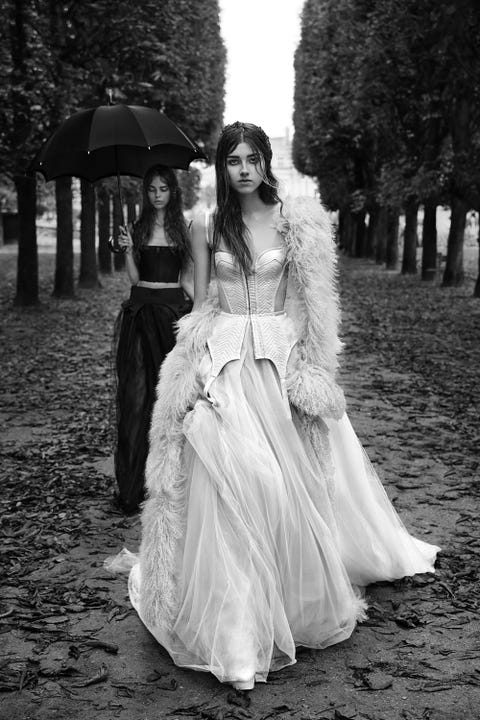 Vera Wang
Now onto the main event. Although Turner's off-screen style skews clean and even a bit futuristic, and we know that actors are not their characters, we still couldn't resist pulling this Vera Wang gown, which is almost like an elaborate Thrones costume turned inside out.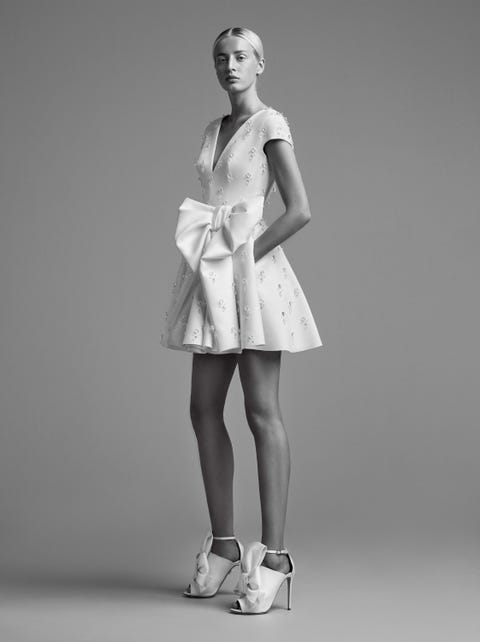 Viktor & Rolf
A bit more likely is this embellished mini, as Turner seems to prefer short hemlines—as cool brides of any age could, and should, definitely consider.
Shop similar: Viktor & Rolf, $2,637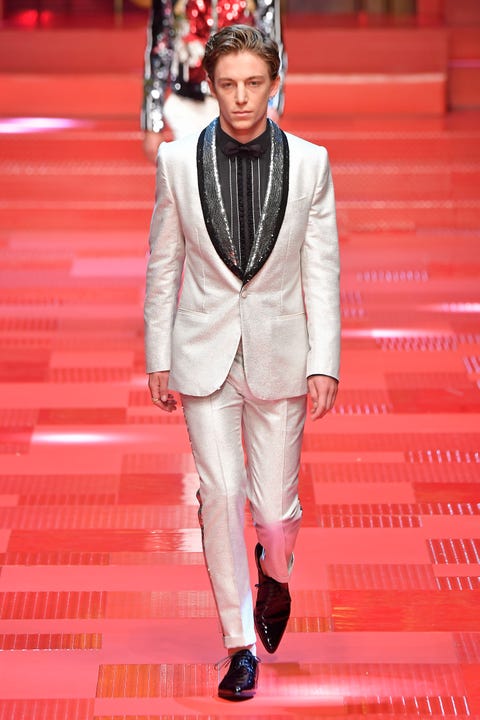 Dolce & Gabbana
Wait, why is this here again? Oh, right: Joe. A white tux can be really timeless, and this one also fits with the "fun, young couple" vibe.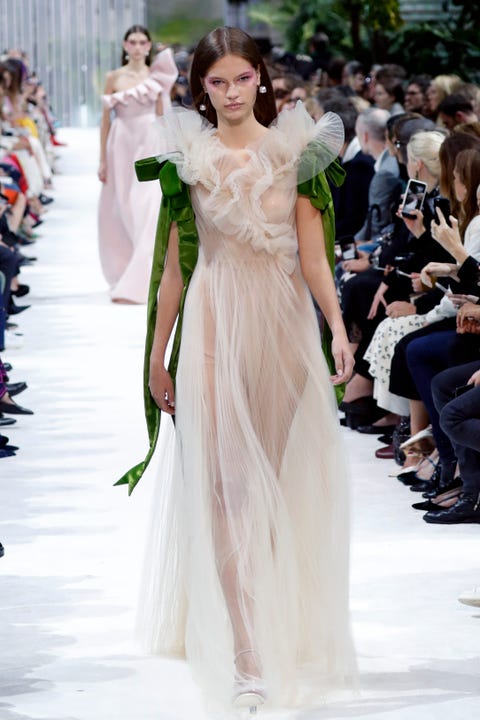 Valentino
She's never worn anything this fussy before, but there's a first for everything, ain't there? And what better time than one's nuptials to a former teen heartthrob to pull out all the stops in a beribboned, tulle meringue of a gown? Throw a lining under there, and we're good.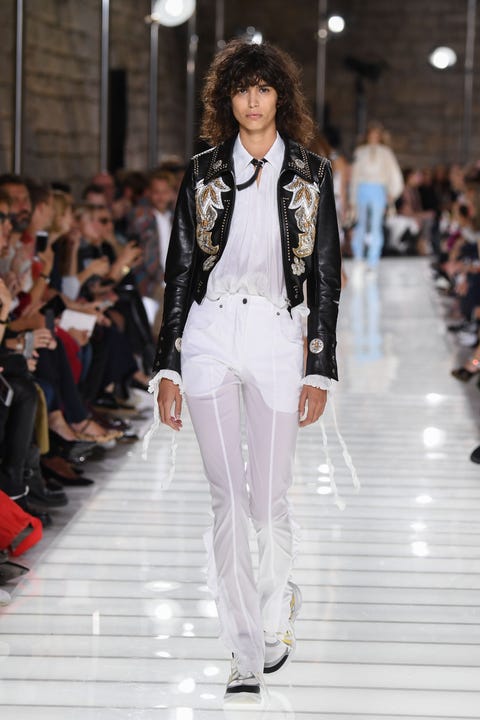 Louis Vuitton
Wildcard! If we were betting men, we'd put our chips down for Nicholas Ghesquière being heavily involved in this wedding, as Turner is a face of Louis Vuitton. In our dreams, she'd go ambling down that aisle in this vaguely space-cowboy-ish ensemble..to meet Joe Jonas wearing a similar suit. Iconic.
Shop similar: Mango, $170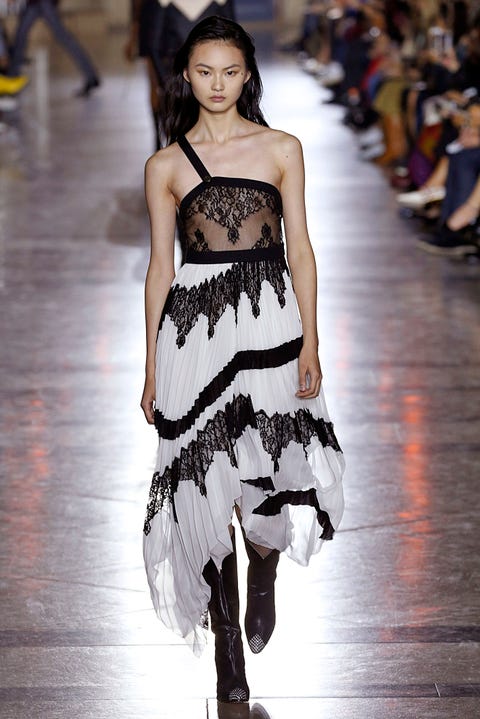 Givenchy
They've been pronounced man and wife, so no more waiting for the fun bit. For the after-party, how about this pleated, one-shoulder dress (another silhouette Turner seems to like)?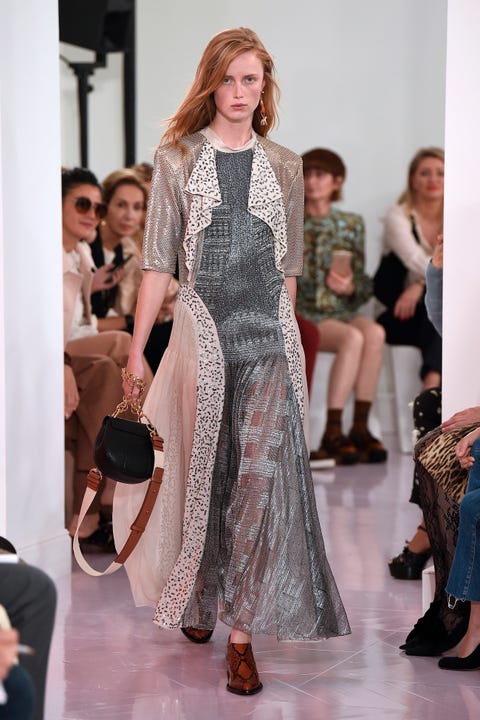 Chloé
Or this sparkly, swingy guy, which already looks lovely on this model with similar coloring?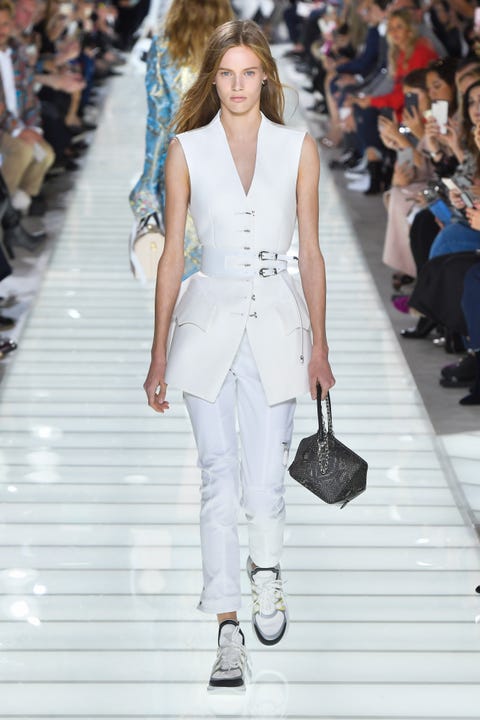 Louis Vuitton
And for the perfect leaving look, back to Vuitton for cropped trousers, a belted vest, and dad sneakers.
This content is created and maintained by a third party, and imported onto this page to help users provide their email addresses. You may be able to find more information about this and similar content at piano.io