Princess Diana's Wedding Guest Looks Through the Years
Tailored blazers and dresses were her go-to.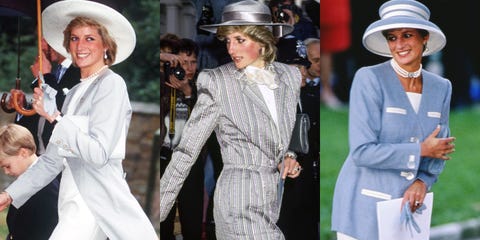 Like us commoners, royals have friends and family who get married, too. These days, Meghan Markle and Kate Middleton's outfits differ depending on whose wedding they're attending, whether that be flowy maxis or structured coat dresses. But these old pictures of their late mother-in-law, Princess Diana, prove that Lady Di practically invented the menswear-inspired wedding guest look. The princess often stuck to a classic blazer and dress—topped with a hat, of course. See the princess' wedding style evolution, ahead.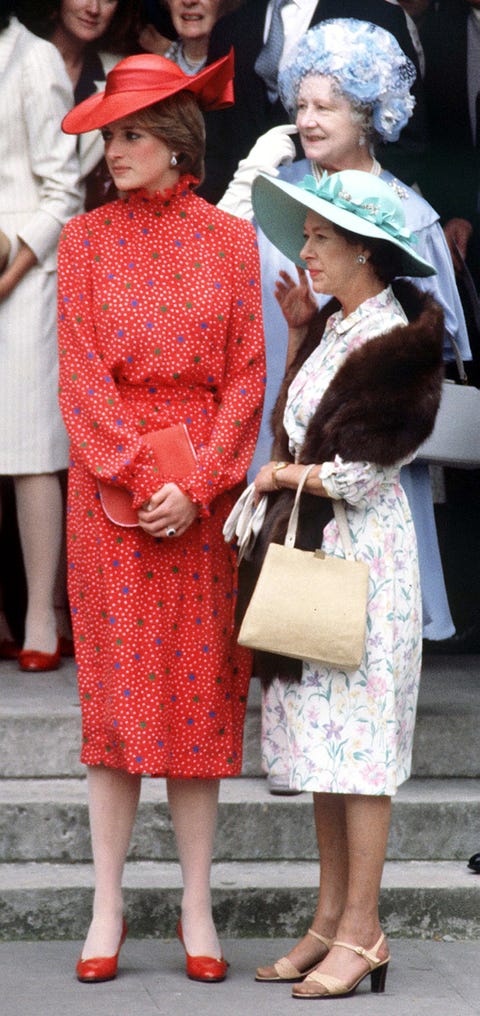 June 1981
At only 19 years old, Diana stood next to the Queen Mother and Princess Margaret during Nicholas Soames' wedding in a bold red polka dot dress and matching hat. Soames is a grandson of Winston Churchill.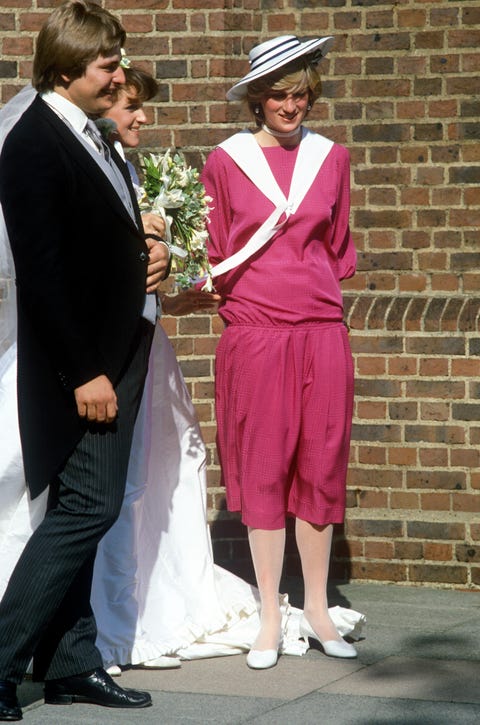 September 1982
The Princess of Wales wore a magenta jumpsuit, which greatly resembles a pair of culottes, to the wedding of her former roommate Carolyn Pride and husband William Bartholomew.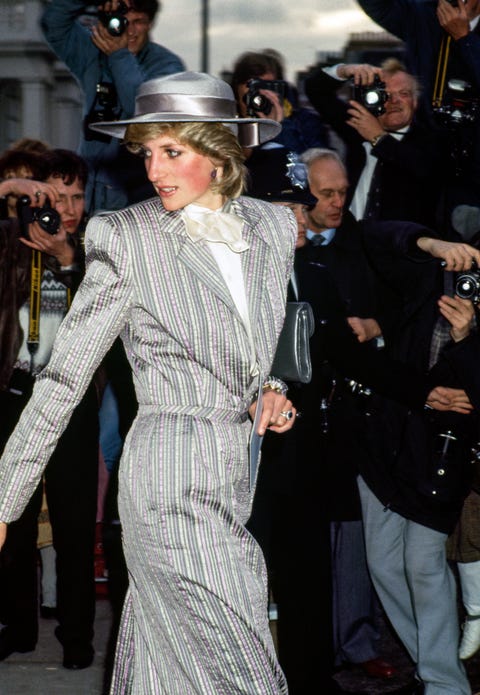 October 1983
Diana looked chic in a silver pinstriped jumpsuit to her other former roommate Anne Bolton's wedding in Chelsea, London.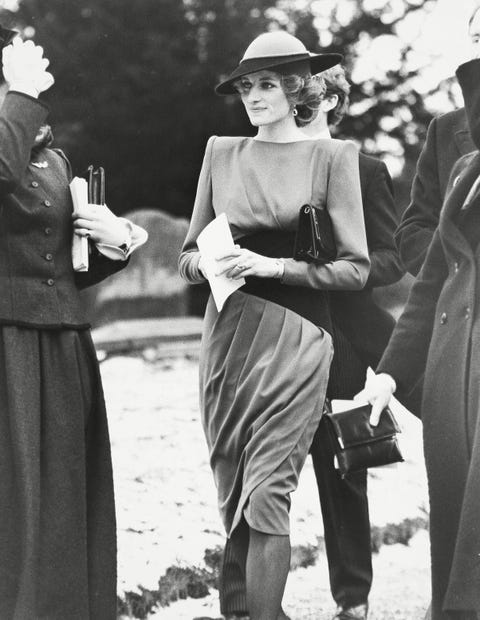 February 1985
Diana attended a private wedding in Foulsham, a village 119 miles northeast of London, wearing a strongly shoulder-padded dress similar to the one she wore for Prince Harry's christening a couple months prior.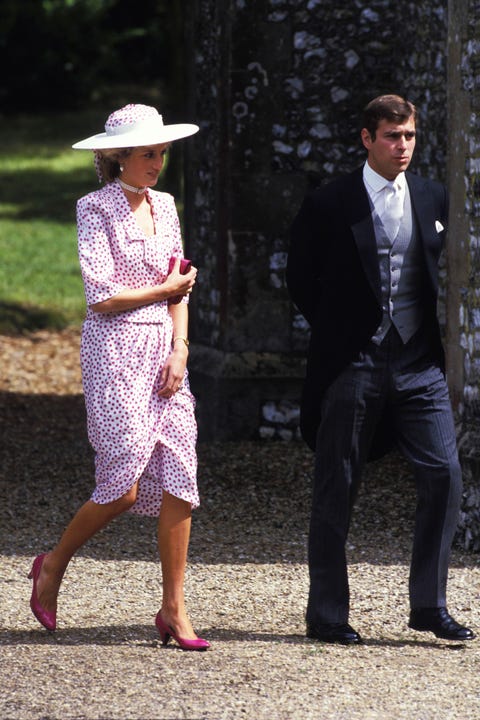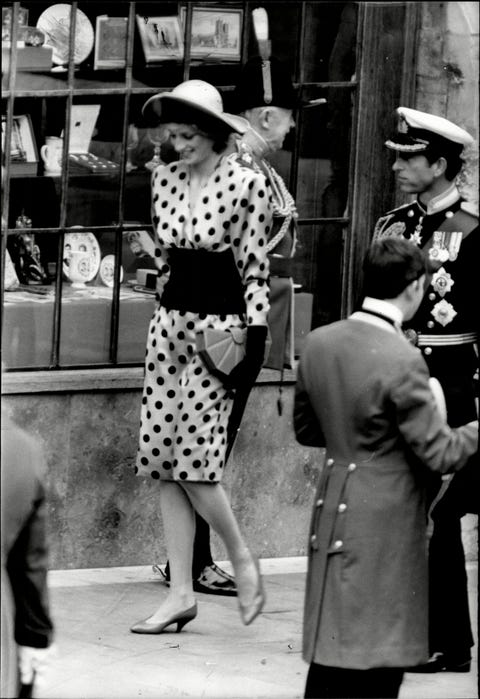 July 1986
Lady Di had no fear of standing out in a polka dot dress at the wedding of Sarah Ferguson and Prince Andrew, Princess Eugenie's parents.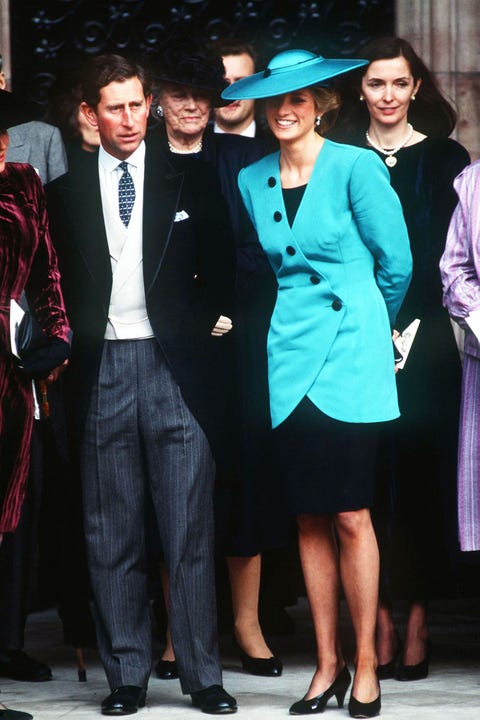 October 1988
Prince Charles and Princess Diana stood in front of fashion designer Catherine Walker at the wedding of Camilla Dunne and Rupert Soames, a grandson of Winston Churchill. Prince William and Prince Harry were page boys at the ceremony. Di's turquoise asymmetrical suit jacket is so '80s.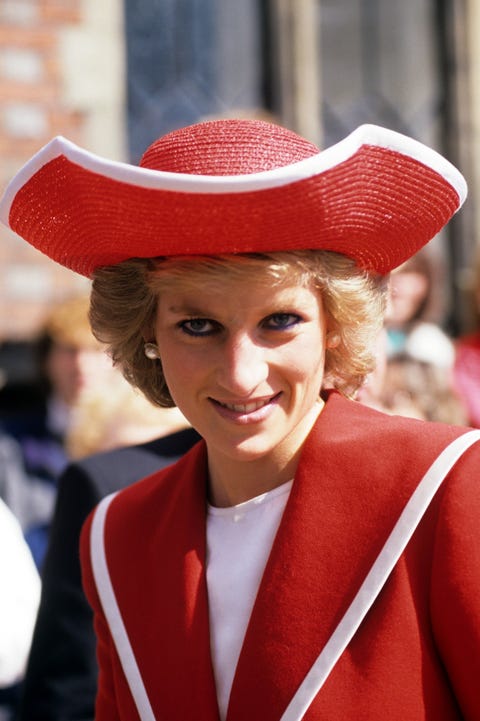 April 1989
Red is most definitely Diana's color. Here, she wore a white dress and red blazer to the wedding of Joanna Leshallas and Edward Berry Cranbrook Kent. Harry and William were page boys at this ceremony as well.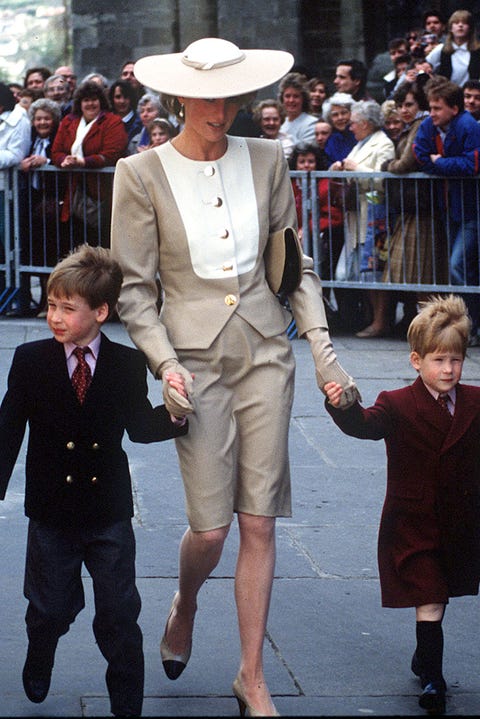 May 1989
Diana and Charles held hands with William and Harry at Duke Hussey's daughter's wedding. The princess rocked a bermuda-length suit. Fun fact: Hussey's wife, Lady Susan Hussey, is Prince William's godmother.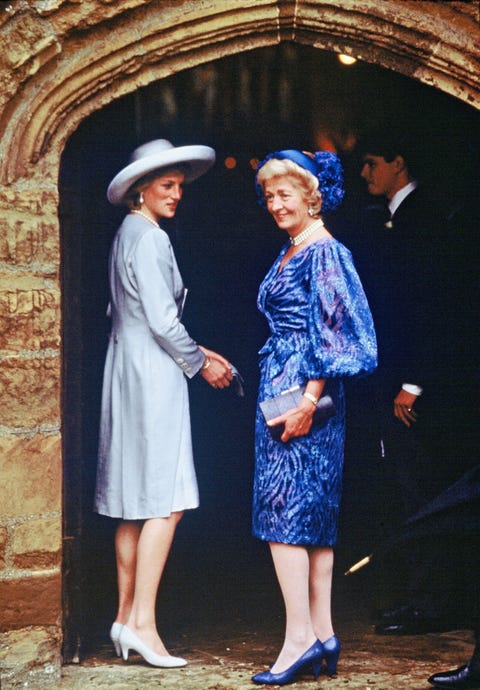 September 1989
Diana wore a white dress and lilac coat as she stood next to her mother Frances Shand-Kydd at the wedding of her brother, Viscount Spencer.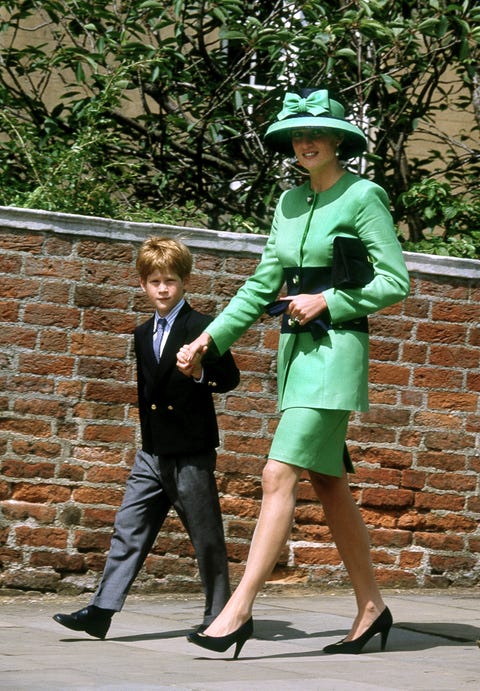 July 1992
Talk about foreshadowing. Diana arrived with Prince Harry to Windsor Castle in a beautiful green suit for the wedding of Lady Helen Windsor—the daughter of Prince Edward, Duke of Kent—and Tim Taylor.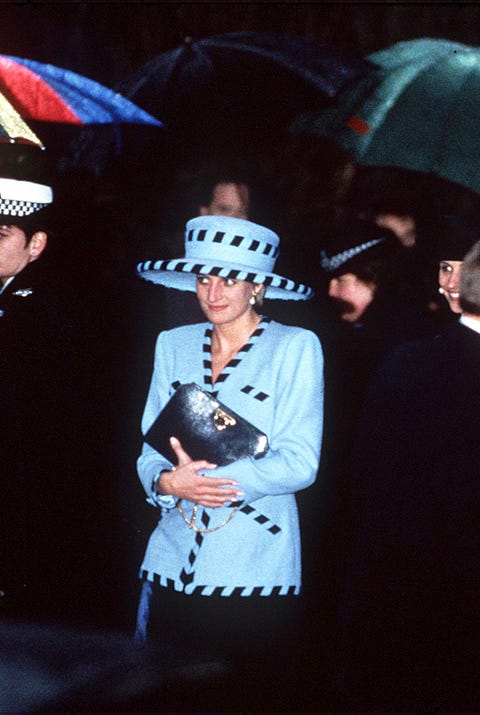 December 1992
Princess Diana attended the wedding of her friend Harry Herbert alongside the Queen, who was a friend of the groom's father. Quite a statement with that...interesting pattern outlined along her blazer and hat.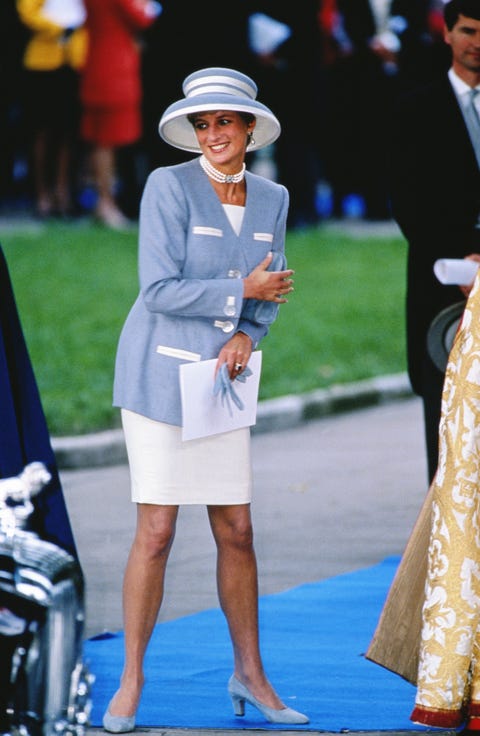 October 1993
Princess Diana went to the wedding of David Armstrong-Jones, the son of the Queen's sister Princess Margaret and Antony Armstrong-Jones, in a periwinkle blazer and white dress. Who says the bride is the only one who can wear white?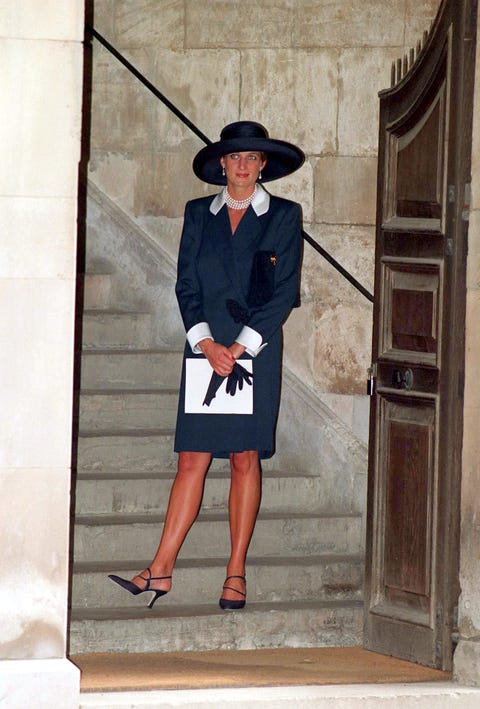 July 1994
Diana was all of us avoiding smalltalk at Lady Sarah Armstrong-Jones and Daniel Chatto's wedding (but she looked fab doing it—look at those heels!). Lady Sarah is the only daughter of Princess Margaret and Antony Armstrong-Jones.
This content is created and maintained by a third party, and imported onto this page to help users provide their email addresses. You may be able to find more information about this and similar content at piano.io