10 Kim Kardashian Style Hacks That'll Change Your Fashion Game
If there's one woman that knows her frame, it's Kim Kardashian.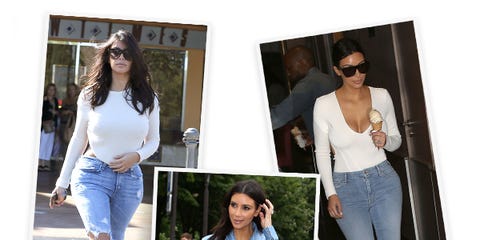 If there's one woman that knows her frame, it's Kim Kardashian. The reality star is more fashion conscious than ever and has truly mastered the art of dressing her curvy proportions. From her unorthodox wardrobe staples to how she nips and tucks her form-fitting frocks, we're taking notes on all her styling tricks.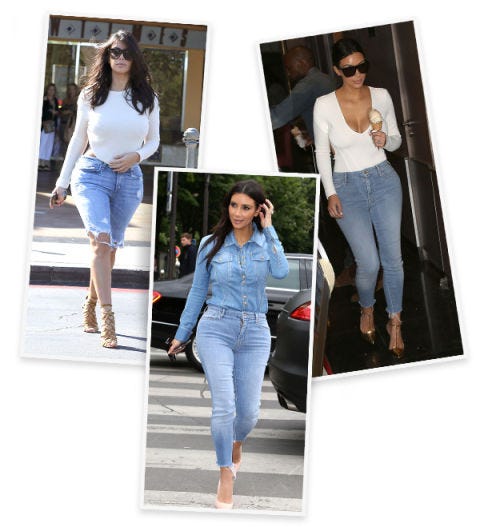 The Tailored Denim
With her tiny waist and ample backside, denim off the rack just doesn't cut it. She has a tailor tweak her jeans for a perfect, skin-tight fit. Give your jeans the same treatment by buying a size up, and having them taken in at the waist.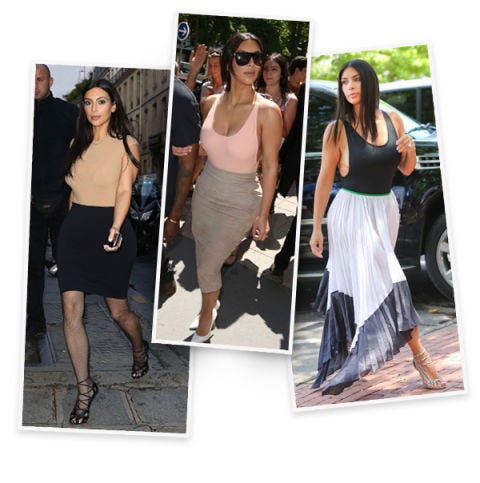 The Bodysuit
Bodysuits are the secret weapon of Kim's elaborate looks. Second skin fitted and less maintenance than regular tops, once you go one-piece you'll never go back.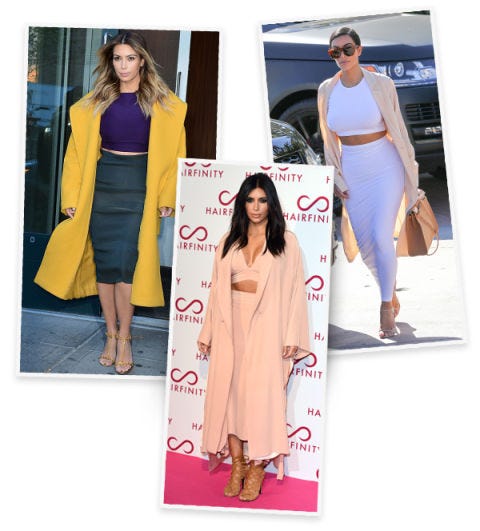 The Coat
Whether it's for keeping warm as the temps drop or downplaying a skin-baring look, a long, oversized coat is a necessary topper. Be sure to wear it open so as not to cover up your chic ensemble.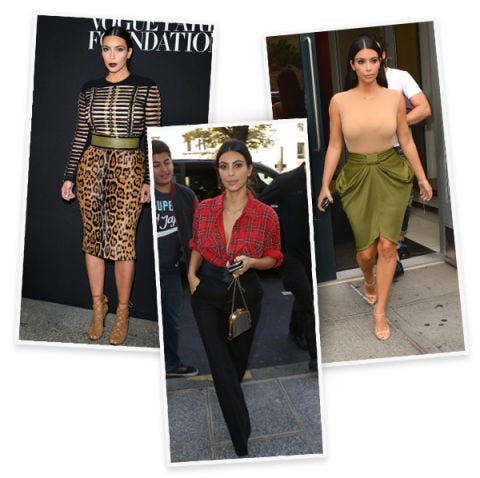 The Corset
Kim has no qualms with going to extreme measures for vanity's sake, and wearing a corset to slim her waist is no exception. She defines her curvy figure with an Hourglass Angel waist-cinching band. Buy it here.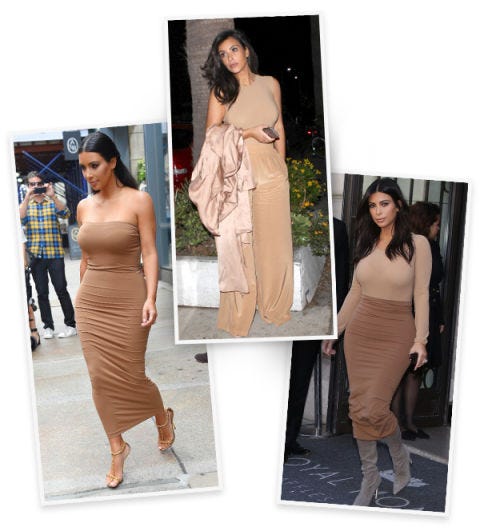 The Nude Hues
Kim has proved time and time again that flesh-colored pieces are decidedly chic. Not to mention, give the illusion of longer limbs in both stretchy and silky fabrics.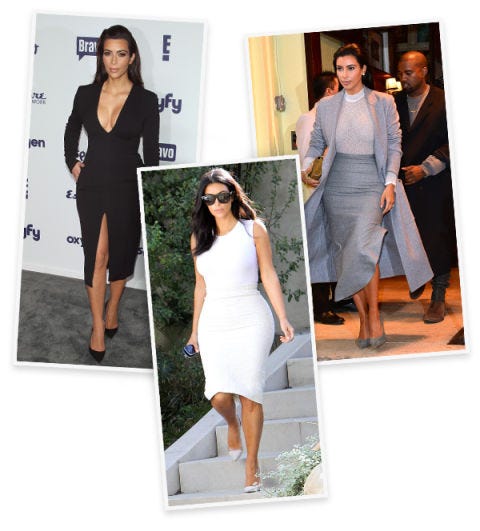 The Monochrome
Kim often looks to tonal outfits to lengthen her petite frame. Look for tidy, streamlined combinations in a neutral hue to channel her look.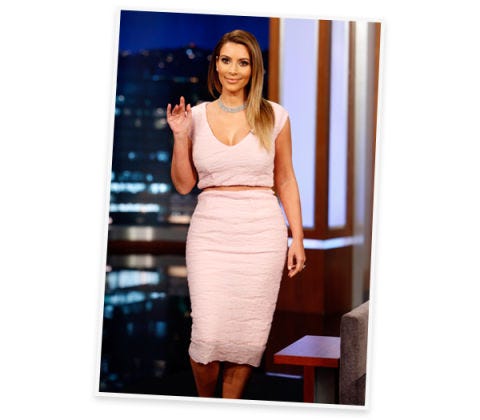 The Split Dress
Sometimes two are better than one, and no makes a better case for this than Kim with her ultratailored crop top and skirt combinations. She cut this Dior dress in half to achieve the midriff-baring look on her own terms.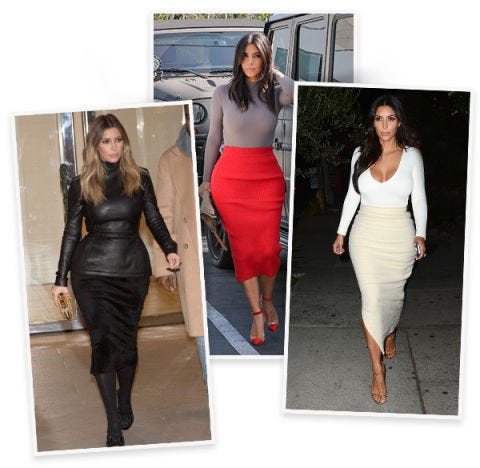 The Cover-Up
Even when she's all covered up, Kim has her traffic jam curves on display in body-con shapes. It's the clingy fabrics and immaculate tailoring accentuating her waist that really makes up for the lack of skin.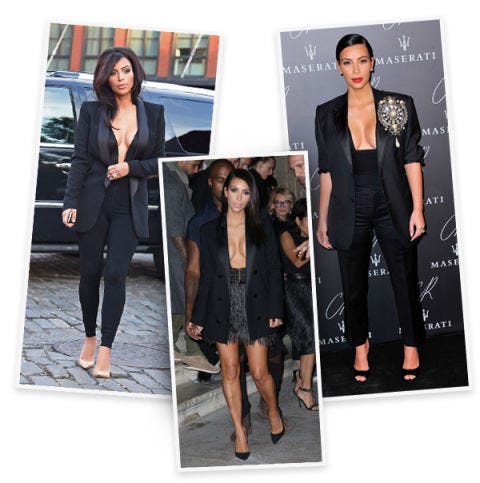 The Tuxedo Blazer
As of late, Kim's ultimate day-to-night piece is the black tuxedo blazer — worn with nothing underneath, that is. It's a look that's not for the faint of heart, but is certainly a curve ball in a sea of cocktail dresses.
The Black-on-Black-on-Black
When all else fails, Kim knows that there's no such thing as the new black. She wears the hue in form-fitting silhouettes in luxe textures like fur and leather.
This content is created and maintained by a third party, and imported onto this page to help users provide their email addresses. You may be able to find more information about this and similar content at piano.io