Editors handpick every product that we feature. We may earn commission from the links on this page.
11 Non-Smart Watches for When You Just Want to Look Smart
Who's ready for a break from technology? 🙋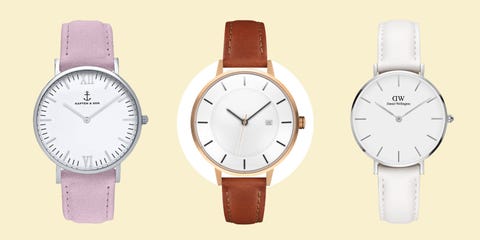 Chances you, you probably definitely spend too much time on your phone and/or tablet and/or laptop (you're reading this on something of the sort right now). And while that's just a fact of life, sometimes it's nice to stop checking emails on 17,000 various gadgets and get back to basics. These 11 streamlined watches are eye-catching in their simplicity. (And tell time just as well as your smartphone.)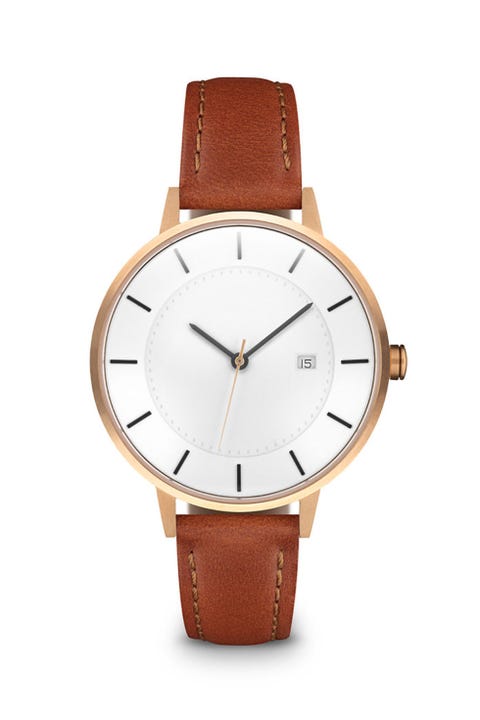 Inspired by the architecture of the Oslo Opera House, The Classic is exactly what the name suggests. It's sleek and stylish with a perfectly androgynous edge and, explain Linjer founders Jennifer Chong and Roman Khan, it's crafted to be as straightforward as it is tasteful. "There's so much complexity in our digital lives; we just wanted to design a watch to be able to see the time."
BUY IT: $249, linjer.com.
Silver Campina Lavender Velvet Leather by Kapten & Son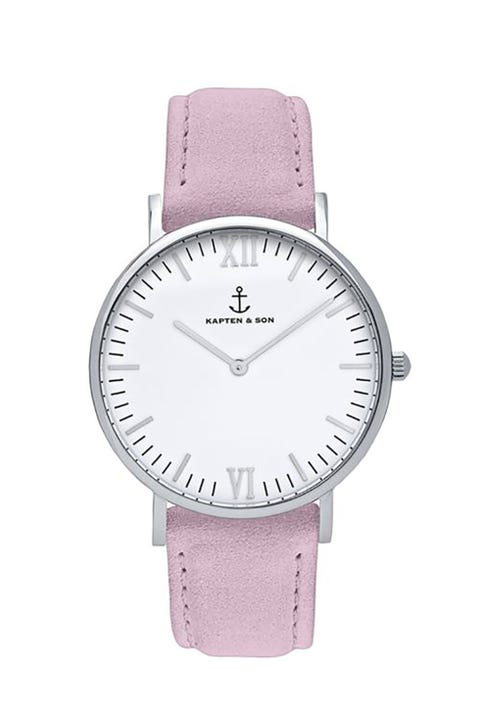 Who said nautical vibes have to be blue and white? A tiny anchor logo and feminine pink strap create a preppy-cool aesthetic that's wearable with almost anything: Reach for it with jeans and a white tee for brunch with the girls or pair it with an LBD for a big Saturday night out.
BUY IT: $159, kapten-son.com.
Kensington Mirror by Nixon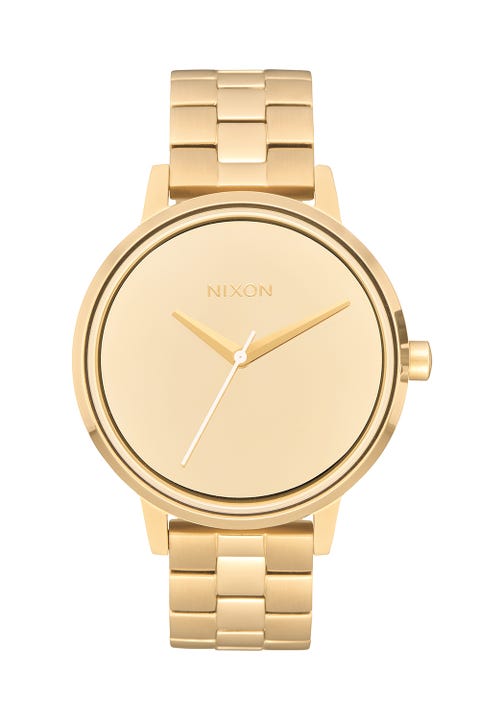 Mirrored accents are EVERYTHING, and your love for shine doesn't have to end at those reflective sunnies you've worn every day since Memorial Day weekend. This timepiece's traditional Kensington silhouette is dressed up with an ultra-glam metallic sheen to keep you feelin' fancy.
BUY IT: $175, nixon.com.
Classic Petite Bondi by Daniel Wellington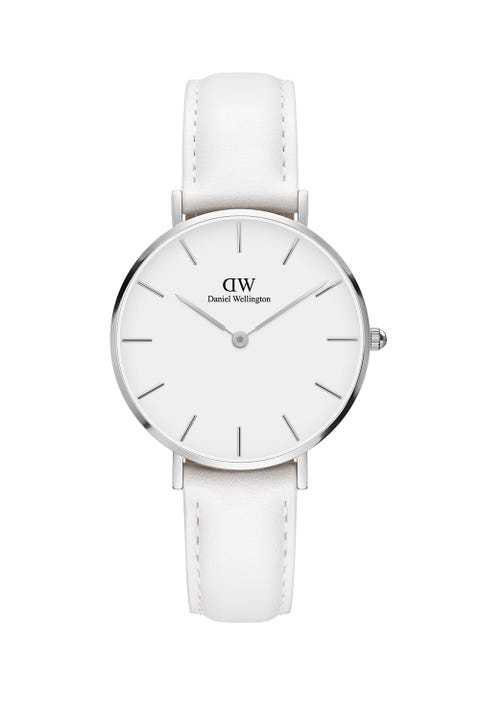 Daniel Wellington appreciates a good all-white piece (and so do we) but doesn't shy away from mixing it up. The Classic Petite Bondi comes with a white leather strap, but other options made from materials like nylon and mesh are also available if you're in the mood to get a bit more... jazzy.
BUY IT: $169, danielwellington.com.
Proto HP-1 Automatic by Brew Watch Co.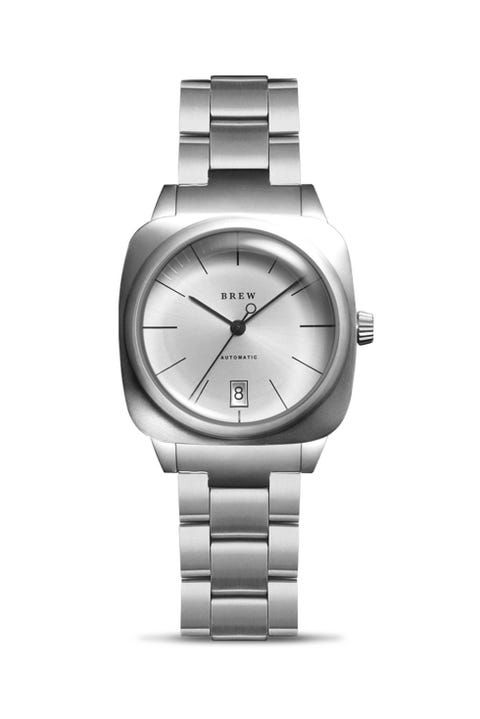 If you work at a desk (or anywhere, for that matter), your daily coffee breaks are *sacred*—and this watch Gets. It. The timepiece is inspired by an industrial espresso machine, so its very design will remind you to take those much-needed moments of solitude. Wear something pretty, get hopped up on caffeine, all in a day's work.
BUY IT: $595, brew-watches.com.
The ultimate in neutral style, the Beigesounds is part of Swatch's Originals collection that's been available since 1983. With just a subtle pop of orange color on the face, this barely-there timepiece is exactly what you want when you don't want to wear anything at all.
BUY IT: $75, swatch.com.
Helvetica 1 Light by Mondaine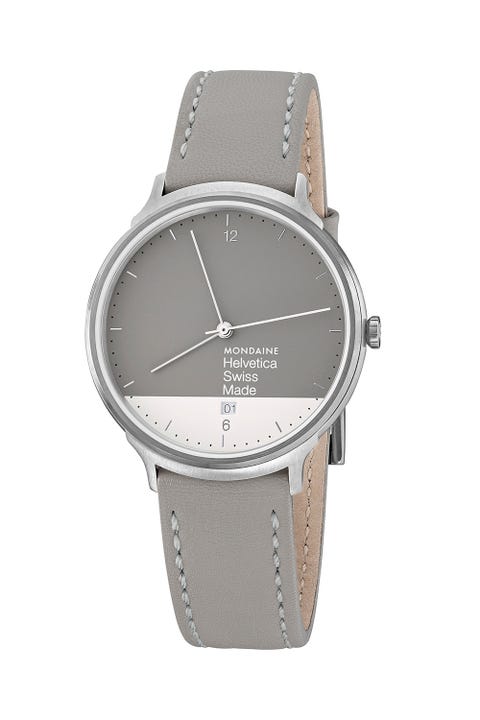 Calling all typeface nerds, this Mondaine piece is inspired by—you guessed it—the font Helvetica. And like its namesake, the 38mm brushed steel watch is smooth and timeless with a touch of art deco flair.
BUY IT: $475, mondaine.com.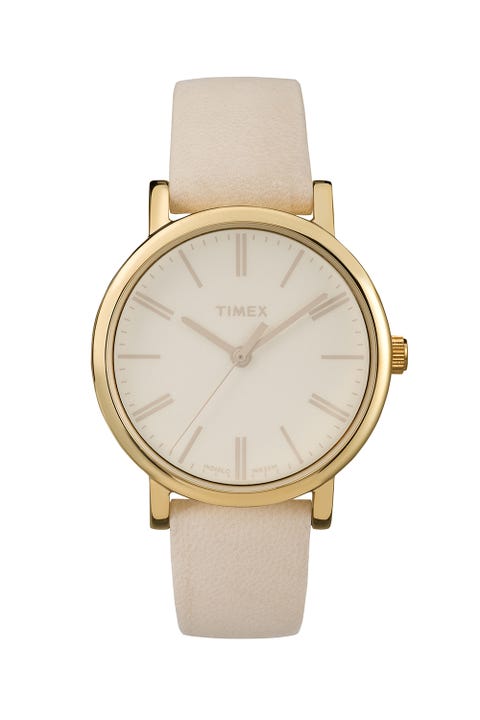 Like a mullet's "Business in the front, party in the back" philosophy, this Timex is all about being sleek in the sunlight and very, very extra in the dark. The unexpected INDIGLO dial lights up at night, which proves to be an incredibly useful feature that's invisible until it's needed. Cool, right?
BUY IT: $77, timex.com.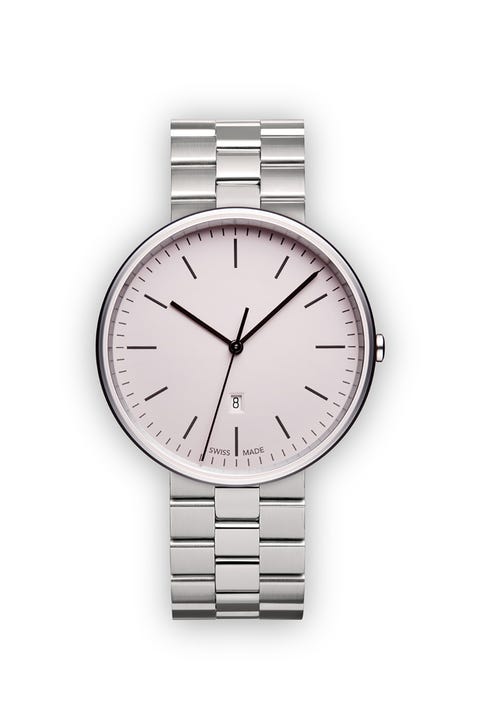 The M38 is where millennial pink came to grow up a bit and we here for it. So pastel you can barely see it, the airy face offers a hint of playfulness that's balanced by a traditional silver link strap.
BUY IT: $750, uniformwares.com.
Signatur Leather Watch by Skagen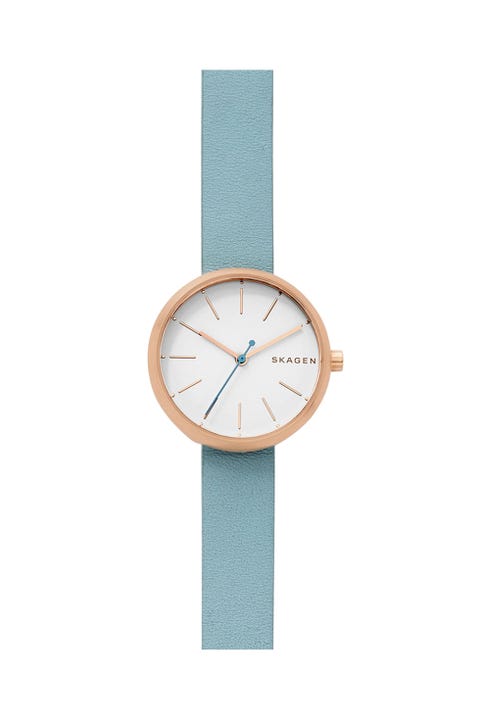 With a strap for every mood you can imagine, this Danish beauty is your wrist's ally all day, any day. Feeling funky? Grab the silver mesh. Dressing to impress? Go for the mega-chic white leather. Even better, they're super easy to swap in and out with the push of a pin, so you won't spend all morning fumbling.
BUY IT: $125, skagen.com.
Lugano II by Larsson & Jennings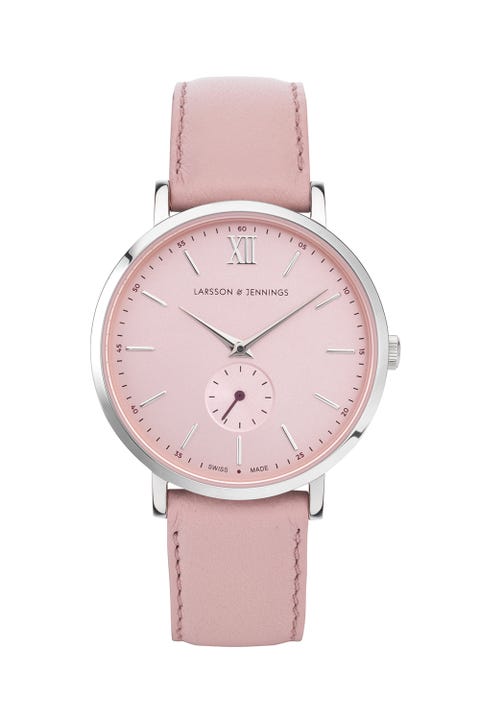 Known for its simple sensibility (the company's designs are rooted in a British aesthetic, so you know it's classy), Larsson & Jennings is an obvious choice for a getting-back-to-basics piece. Springy and fun, the sandblasted pink brass dial and pink leather strap prove monochromatic will always be in.

BUY IT: $335, larssonandjennings.com
This content is created and maintained by a third party, and imported onto this page to help users provide their email addresses. You may be able to find more information about this and similar content at piano.io