Prabal Gurung for Target to Debut in February
Prabal Gurung for Target will launch on February 10, 2013.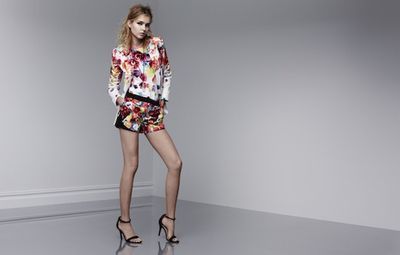 (Image credit: Archives)
There are few things we love more than a great designer collaboration, so it shouldn't come as a surprise that we were giddy this morning when we heard that Prabal Gurung will be partnering with Target for a limited-edition collection early next year.
Prabal is one of the most beloved young designers to come out of New York in the last decade, and he boasts an impressive following of chic celebrity fans, including Zoe Saldana, Jennifer Lawrence, Diane Kruger, and, the Duchess of Cambridge herself, Kate Middleton.
The designer's collection for Target will include ready-to-wear, jewelry, handbags, and shoes, with prices ranging from $19.99 to $199.99 for clothing and $12.99 to $39.99 for accessories. Prabal promises to bring his signature feminine aesthetic—including eye-popping prints and top-notch tailoring—to the line, allowing his luxurious style to be accessible to a much wider audience.
If you're like us and have fallen for one—or twenty—of Prabal's runway pieces in the past but couldn't handle the price tag, you're going to want to line up on February 10, 2013 when the line hits stores and Target.com.
Photo: Courtesy of Target