12 Fashion Campaigns We Want to Live in
You coming?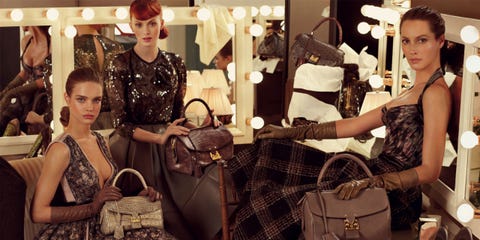 Courtesy of Louis Vuitton
The very best fashion ads create worlds that are far shinier, more symmetrical, and pleasingly framed than our own. Here, we've gathered a dozen images that roped us in and never let go.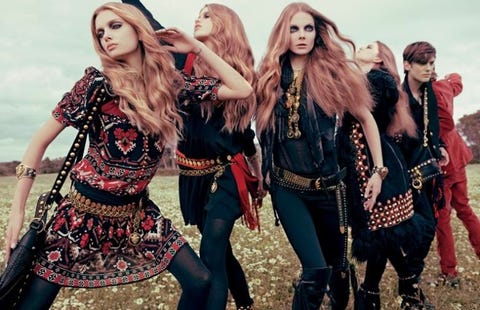 Gucci Fall 2008
We're not usually ones for prairies or anything faux-hemian—
the real thing
is so much better—but we
would
join this trance-y conga line, no problem. Dibs on the spot behind Lily Donaldson.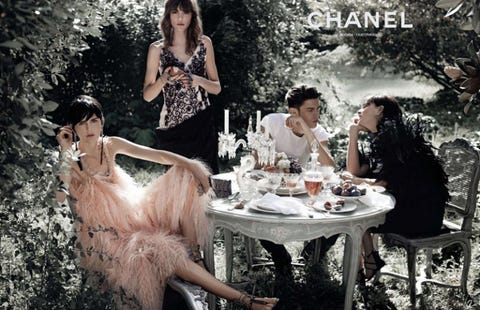 Chanel Spring 2012
The scene: an ultra-lush garden party with some undertones of sexual tension. The guests: Stella Tennant, Freja Beha Erichson, Baptiste Giabiconi, and Inès de la Fressange. The gist: Real life could never be this beautiful, so we might as well give up now. (JK. But not really.)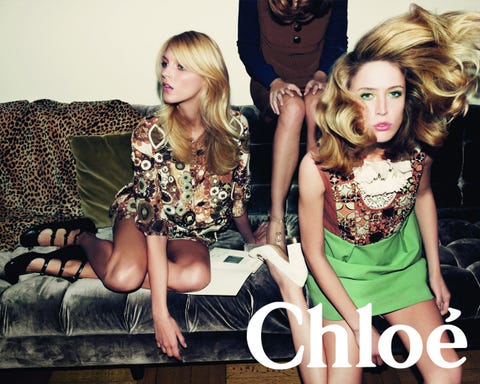 Chloé Spring 2007
A universe in which those clothes and Raquel Zimmerman and Anja Rubik's hair exist is one we'd like to inhabit. Plus it kind of looks like an elevated version of when you and a bunch of childhood friends would watch Rugrats and there wasn't enough room on the couch.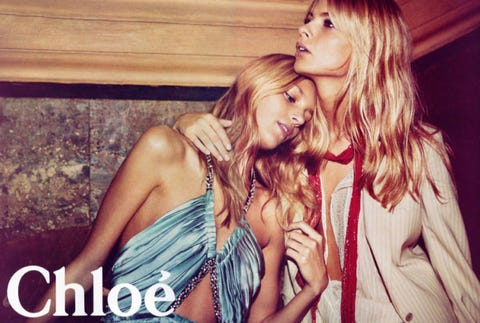 Chloé Spring 2005
Besides the hair thing (and the clothes thing) again, this one makes the list because it's 1) just plain pretty and 2) made for silly captions. "There, there, River. It's no use crying over spilled kombucha."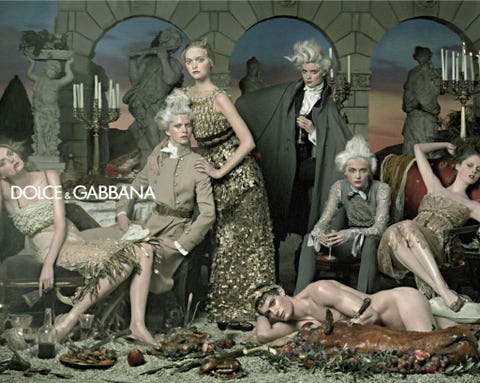 Dolce & Gabbana Fall 2007
Doesn't it seem like fun to wear a barrister's wig and participate in a bacchanal? No? Just us?
Lanvin Fall 2011
Advertising gorgeous, rich-lady clothes with a kooky exercise video is such a genius idea. (Four for you, Alber Elbaz!) And all that
synchronized dancing
is so entertaining!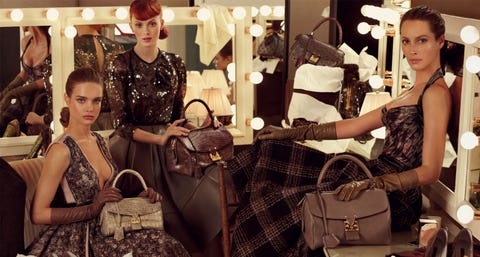 Louis Vuitton Fall 2010
This is the ultimate: three supermodels. In a dressing room. All wearing full skirts and high ponies. You get the feeling they could burst onto the set of Mad Men any second now.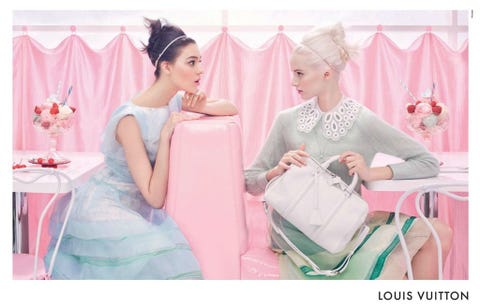 Louis Vuitton Spring 2012
Not going to lie: We'd buy a poster-size reproduction of this in a heartbeat, mostly because of the dreamy, candy-floss color scheme...and partly because of the ice cream.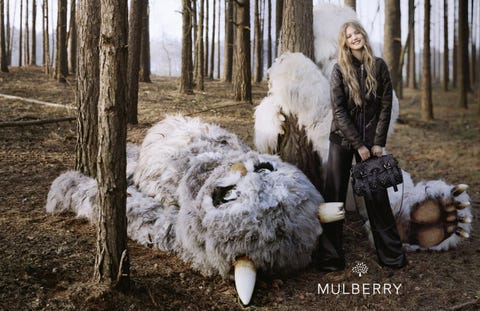 Mulberry Fall 2012
They're just so cute! Both Lindsey Wixson and the Wild Things, we mean. Just imagine either of them popping out from behind a tree to give you a hug.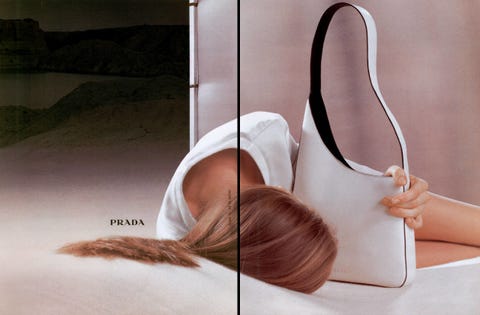 Prada Fall 1998
This one's composition is like Ambien on paper. Pro tip: Whip it out when you need a desk vacation.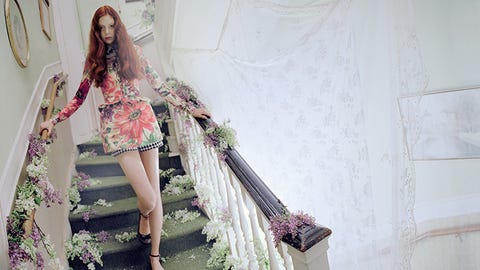 Red Valentino Spring 2014
You've probably caught on by now that we're suckers for all things filmy and girly and Sofia Coppola-y. That stuff makes for great pictures, OK?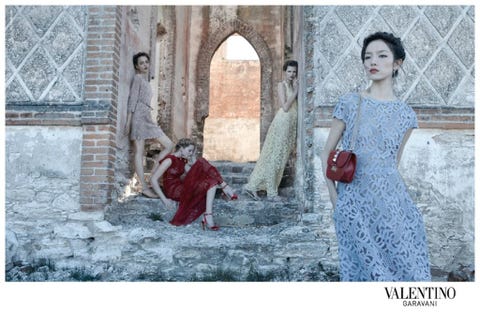 Valentino Spring 2012
If only touring ruins with a group looked this good IRL.
This content is created and maintained by a third party, and imported onto this page to help users provide their email addresses. You may be able to find more information about this and similar content at piano.io