Editors handpick every product that we feature. We may earn commission from the links on this page.
5 Wedding Outfits So Chic They Almost Upstage the Bride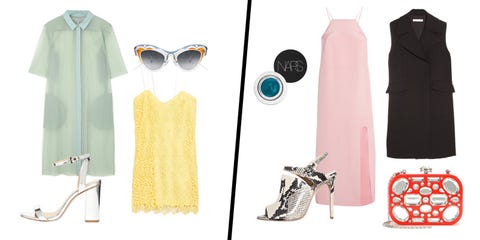 When dressing for a wedding, you have two main objectives: 1) Look pretty and 2) Look just slightly less pretty than the people getting married. But how do you toe the thin, not-white-because-that's-rude line between excruciatingly chic and too attention-grabby? How do you still have fun? We present five creative, festive—yet not too flashy—solutions straight ahead.
This content is created and maintained by a third party, and imported onto this page to help users provide their email addresses. You may be able to find more information about this and similar content at piano.io