How to Wear Sparkle Without Looking Tacky
It's not "shine bright like cubic zirconia," after all.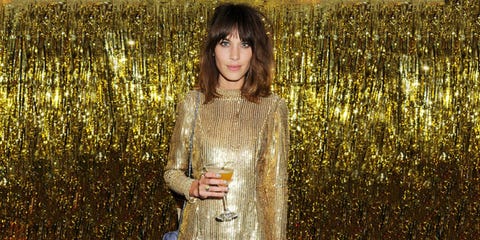 It's not "shine bright like cubic zirconia," after all.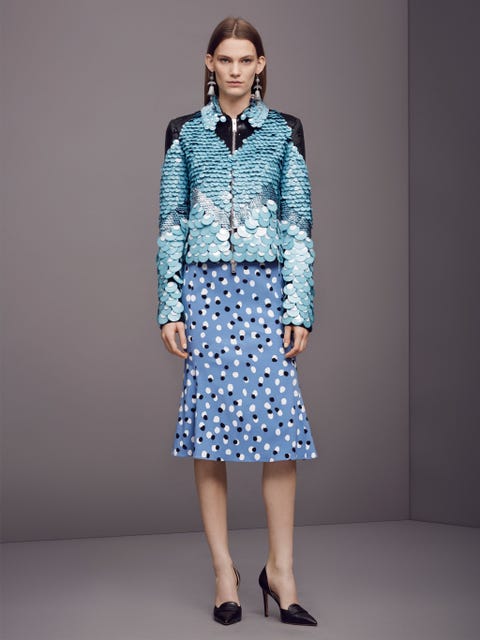 Not another tank dress
We'll get to Chic-ifying the Glitter Body Stocking in a bit, but first, a word of advice on future paillette-smothered purchases: Look for everyday shapes given the extra-special treatment. That means T-shirts or pajama bottoms or (in our dreams) this Altuzarra jacket, which handles sequins almost as if they were an extra-textured fabric.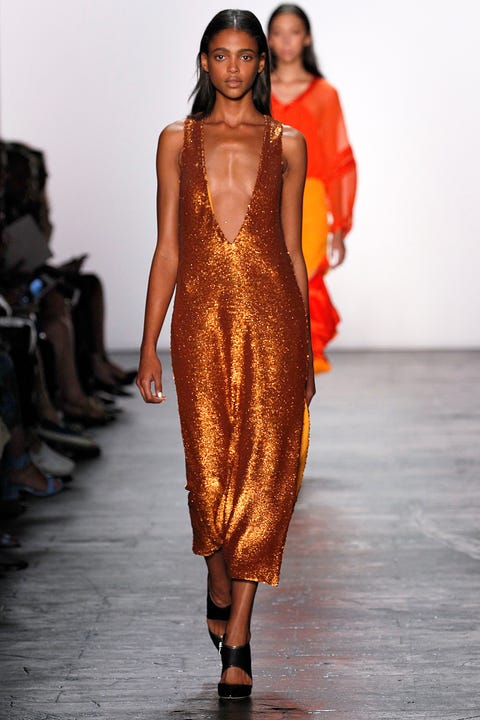 Movement is key
Fashion's been loosening up for a while now, so look for pieces cut 1) with longer hemlines and 2) farther away from the body, like this bronze Thakoon dress. Flow prevents the shininess from looking too clubby, plus leaves room for #putaturtleneckunderit.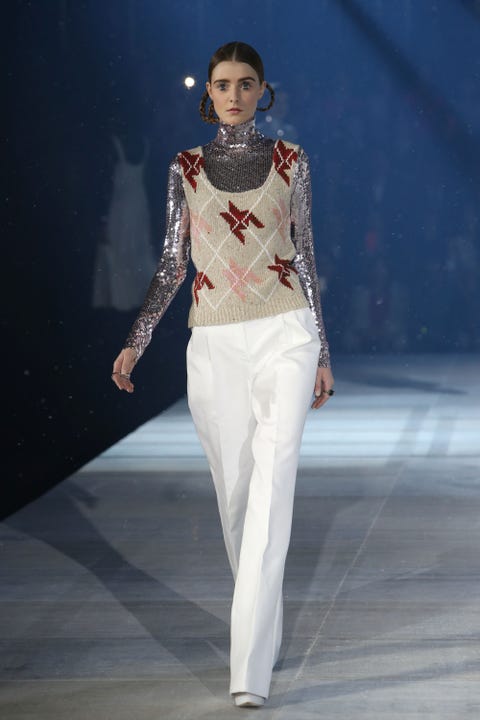 Contrast textures
When styling sparkle, think opposites: quicksilver leather with a nubby knit or reflective sequins with matte wool, as seen in this Dior ensemble.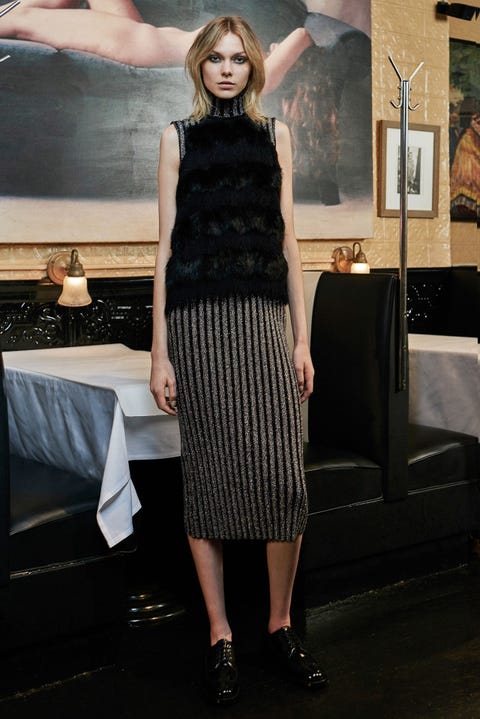 Fur is always a good idea
Fur is fancy. Sparkly stuff (when done right) is fancy. Therefore, fur and sparkly stuff together—here in a devastatingly chic Cinq à Sept look—must be *extra* fancy.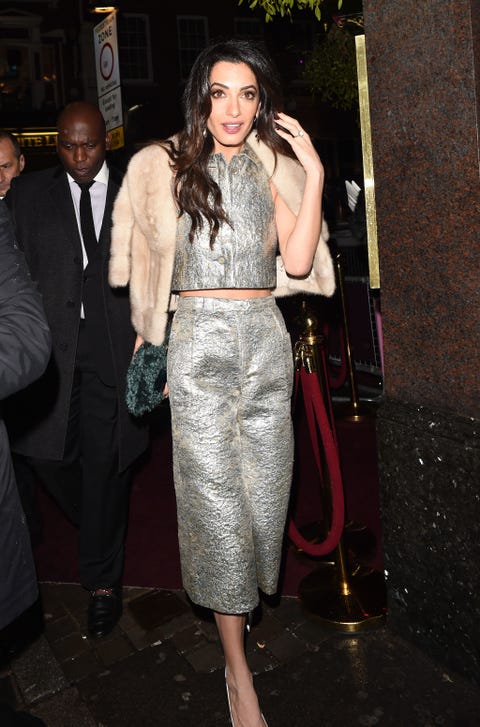 Don't be afraid to do head-to-toe shine
What if I told you Amal's crop top and culottes were 1967 Lanvin? You don't often see "tinfoil" and "timeless" together in the same breath, but really, silver, like any other color, can be very put-together-seeming when worn with more silver.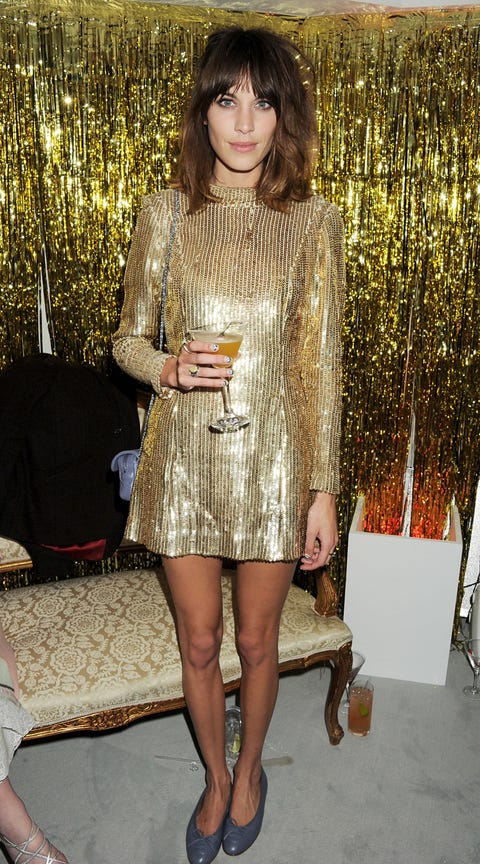 Ugly-pretty shoes, for sure
Save your pin-thin stilettos for jolie laide *clothes.* We want to downplay the nightlife-iness here, so keep your street shoes on.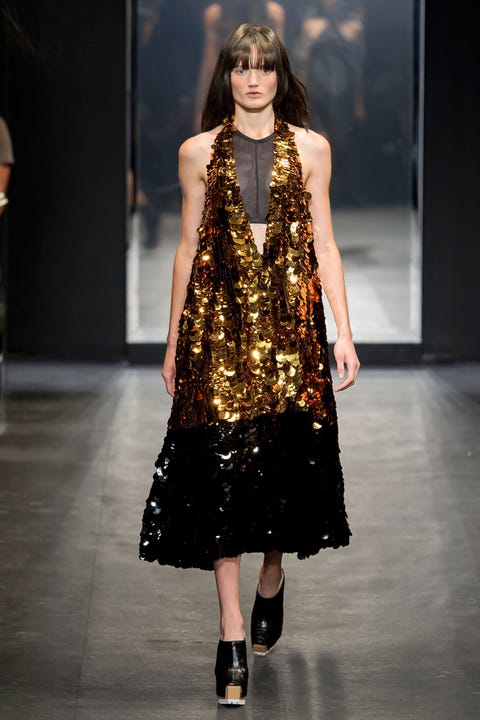 Sequins can be athleisure
Paging Beyoncé. A visible sports bra (this one's Vera Wang) grounds oversize paillettes, while track pants à la Claire Wright Keller could juxtapose a spangly tank nicely.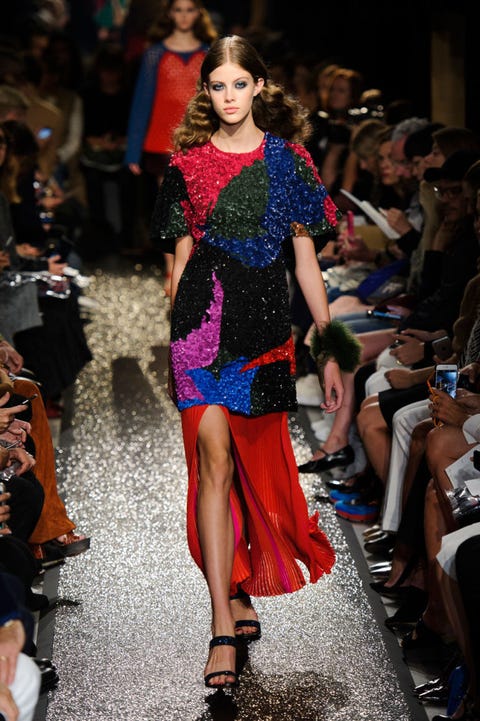 Layer *under* an old dress to make it new
Remember what we said about keeping it long and louche? The fastest way to upgrade a dress you thought was a good idea circa 2012 is to reimagine it as the top part of a better, longer Sonia Rykiel-like dress. (Wear a slip dress or skirt underneath.) High slits are welcome.
This content is created and maintained by a third party, and imported onto this page to help users provide their email addresses. You may be able to find more information about this and similar content at piano.io