Editors handpick every product that we feature. We may earn commission from the links on this page.
Here's What Your Going-Out Wardrobe Should *Actually* Consist Of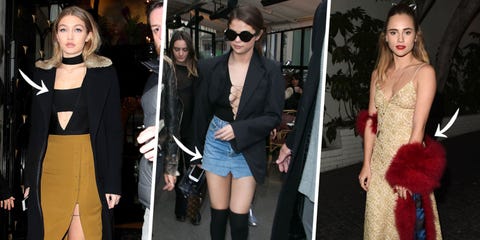 Getty, design by Dana Tepper
It might be French to go "f*ck it," put on some lipstick, and go out in your day clothes, but sometimes always, it's fun to dress up. At this precise moment in time, these are the essentials that should make up the part of your wardrobe marked "Strictly for Nighttime Shenanigans."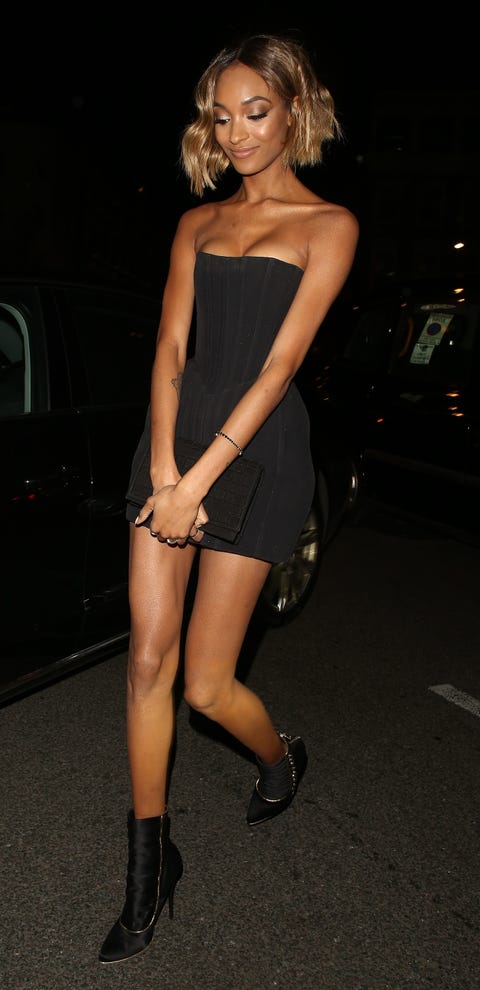 Shop Similar:
Theory Corset Strapless Satin Mini Dress, $395
Sure, it might be common sense to own a LBD, but with the *going out* LBD, the three-finger rule flies out the window. Let it be mini and cinched (corset-style if you want it super-cinched) or strapless if your fashion tape/strapless bra combo is strong.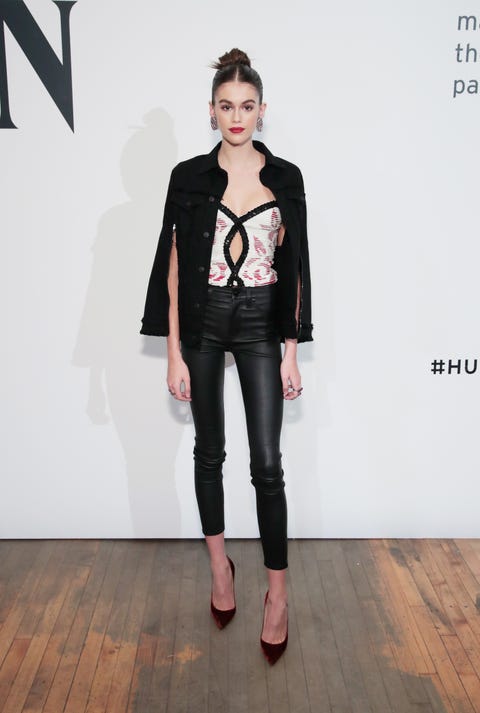 Shop Similar:
Vince Camuto Cape Style Blazer, $139
The more hassle-free and dance-friendly, the better. A capelet resolves the whole "where do I put my hands in this jacket?" dilemma, keeps you semi-warm on the way in the door, and you won't even have to shed it at coat check.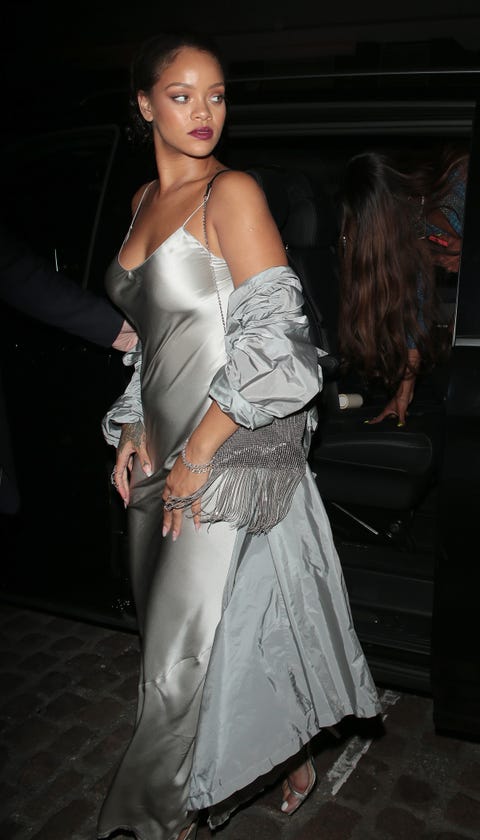 Shop Similar:
Nili Lotan Cami Dress, $545
Further proof that the '90s is back: the slip dress is still hanging on as an after-hours look long after Courtney Love. Do as the stars do and buy a Nili Lotan slip, then shrug on a kimono or shawl on top.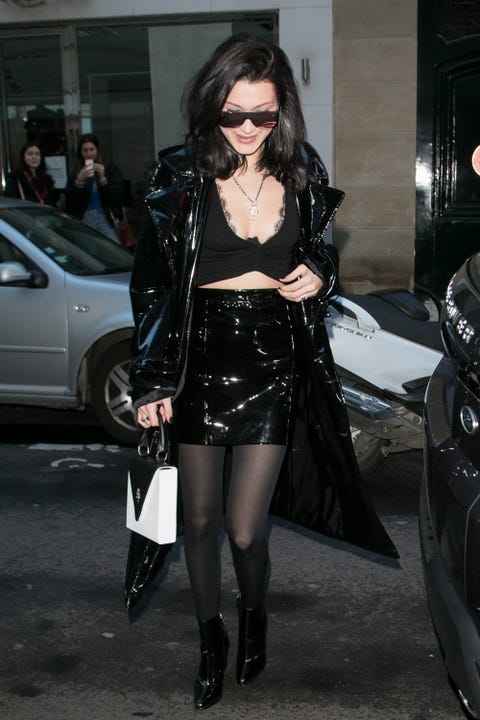 Shop Similar:
Kendall + Kylie Mini Leather Top Handle Bag
No one said it needed to be a practical portable bag (teeny-tiny clutches FTW), but the bottom line is a little vessel that holds your MVP makeup items plus phone plus wallet (give or take an Altoids tin) and doesn't set you back in the dancing department.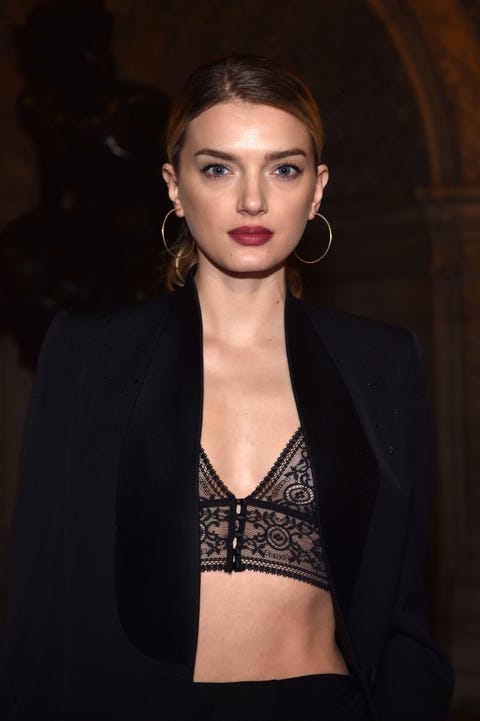 Shop Similar:
H&M; Lace Bralette, $20
That "oops, I left my blazer open" reveal is never an accident. Wear a La Perla under a deep V, layer a lacy bralette over a tee if you're keeping it low-key, or throw caution to the wind under an open blazer if you're extra thirsty.
6
Shoes Made For Stomping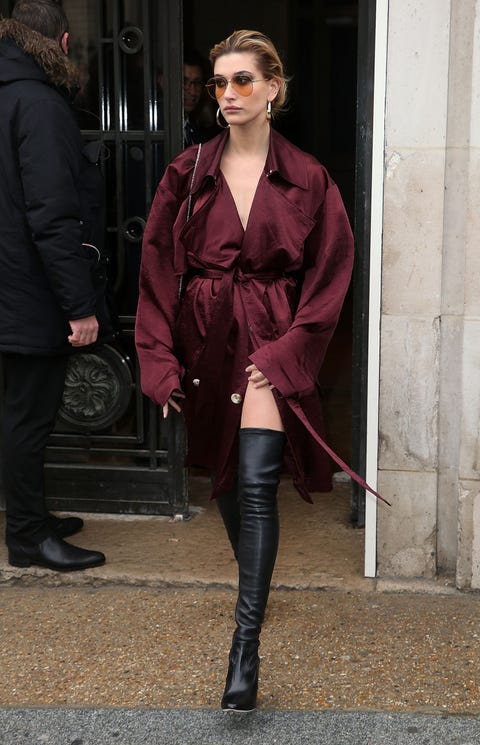 Shop Similar:
Charles David Over the Knee Boots, $244
Nancy Sinatra always had it right when she championed footwear as weapons, and power shoes (whether they be thigh high or sling-backs) are truly the best way to announce that you're not to be looked over when you arrive.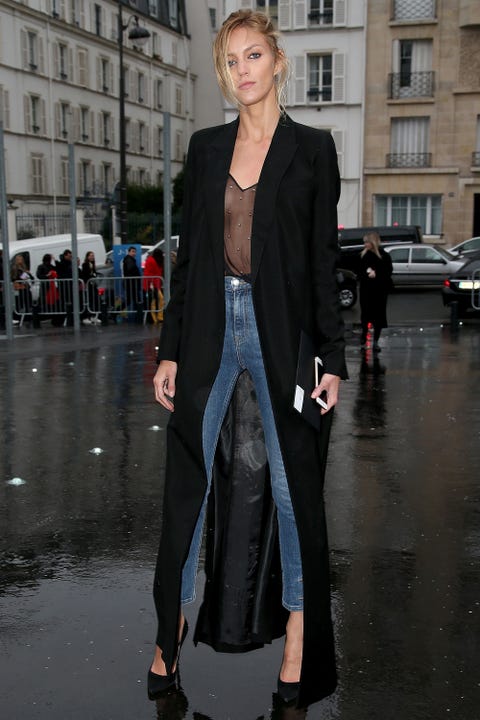 Shop Similar:
MOTHER The Locker Ankle Fray Jeans, $144
BRB, stealing this whole look from Anja Rubik, chopping off the bottom 1.5 feet of it because I'm not that tall, and getting liiiiitt. Why do I want to do this? Because the jeans are so good. They could be your day-to-day ones or an extra-premium $$$ pair, but either way, they should fit like a glove.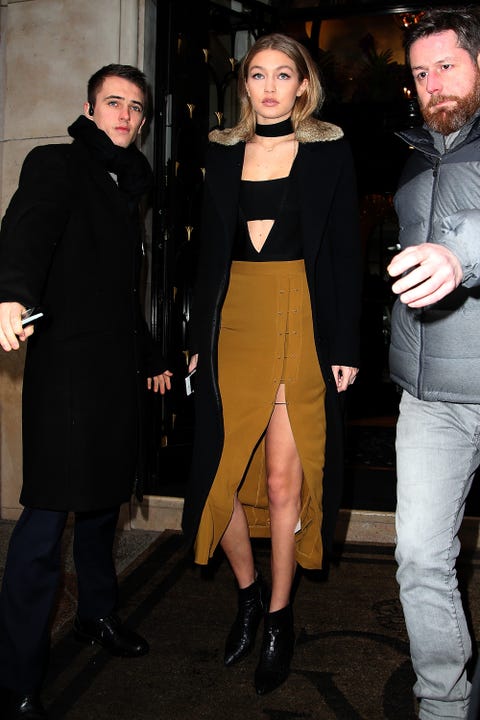 Shop Similar:
Basic Black Jersey Bandeau Top, $6
Who knew a strip of elasticized fabric could be so versatile? 1) Layer it under an almost-to-the-navel neckline for some modesty, 2) Wear it as a top under a jacket à la Kendall, 3) Use it to keep your hair up when you face your face in the morning! JK, JK.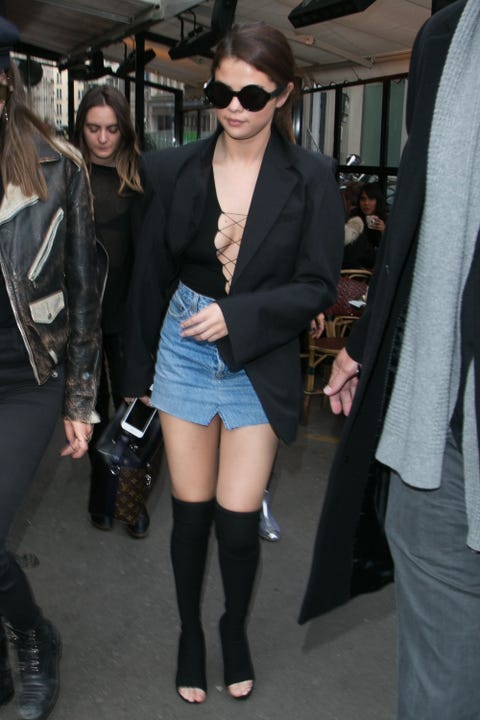 Shop Similar:
7 For All Mankind Step Hem Denim Skirt, $179
Enough time has passed since high school that the denim miniskirt is now ironic. This time around, though, it's certainly not as distressed, nor is it to be paired with black capri-length leggings and flip-flops. In this incarnation, it is only meant to be super-duper sexy.
10
A "Remember Me" Jacket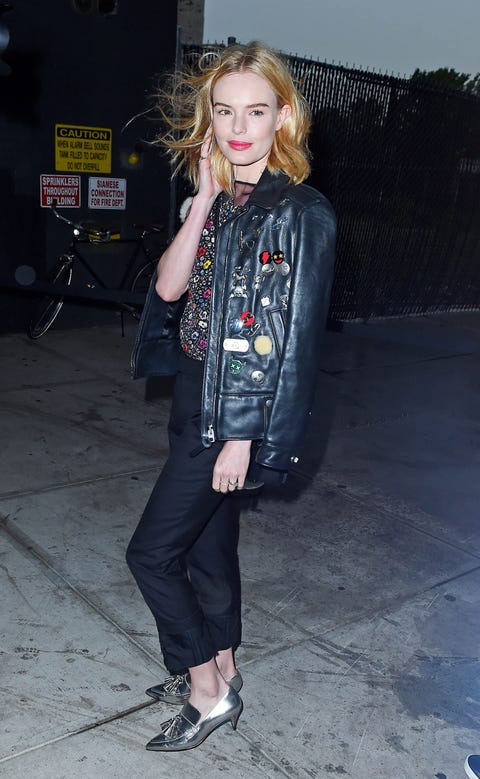 Shop Similar:
Anna Sui Floral Moto Jacket, $189
Until it's warm enough out—but even then you might still want to wear one because it's figuratively cool—your jacket is your calling card. An embellished Coach topper, a personalized Topshop bomber, a vintage find embroidered with tigers: It's the first and last thing they'll see, so go HAM.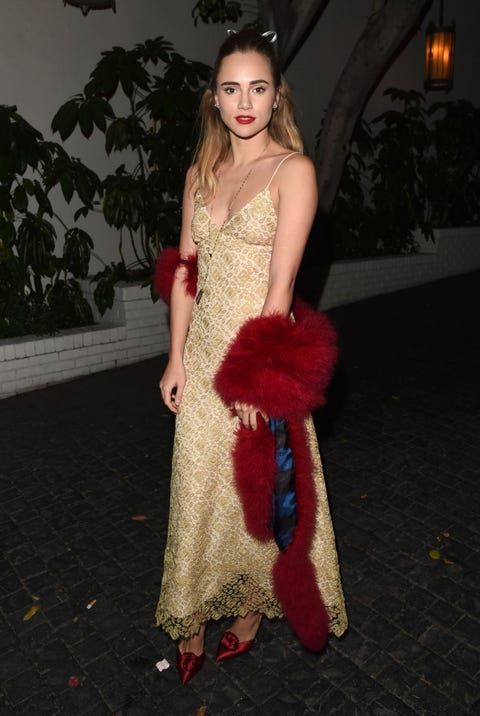 Shop Similar:
Helmet Lang Faux Fur Scarf, $186
Do it! Do it now before the weather turns! Suki Waterhouse has been on a stole, uh, roll lately, probably because nothing says "I'm here to party!!!" like a completely impractical swath of fluffiness. Wear it draped over your shoulders, let it fall near your elbows, tie it sash-style. So fun.
This content is created and maintained by a third party, and imported onto this page to help users provide their email addresses. You may be able to find more information about this and similar content at piano.io