Editors handpick every product that we feature. We may earn commission from the links on this page.
12 Non-Boring Weekender Bags for All Your Last-Minute Summer Adventures
Chuck in a bikini and go.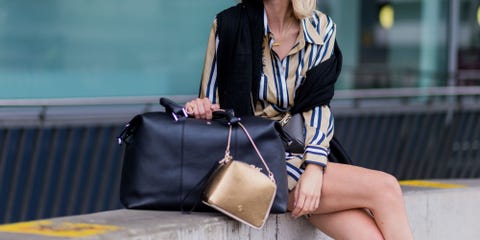 As Beyoncé's stylist might have done after making that elevator comment, you too should grab your always-packed go-bag and run. (To the nearest scenic body of water, not to darkest Wyoming.) Ahead, we've curated a selection of 12 ultra-reliable weekenders to keep stocked and loaded all summer round.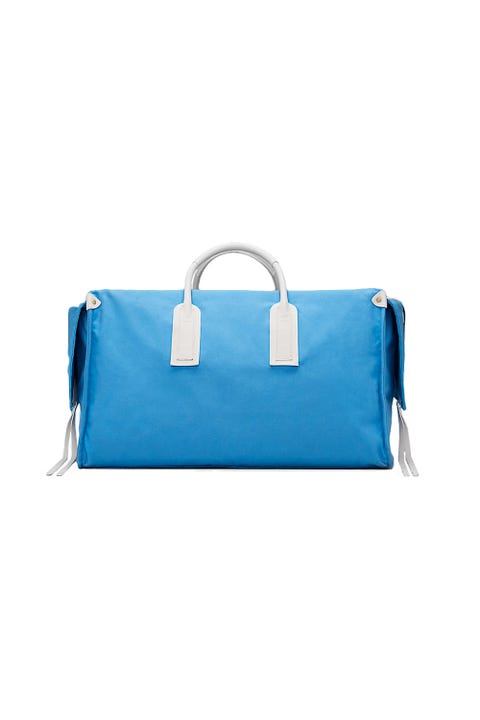 Capri Blue
A quirky Wes Anderson-style getaway bag that's easy to clean up when your favorite shampoos and lotions inevitably explode en route.
Diane von Furstenberg Canvas Weekend Bag, $419; shopspring.com.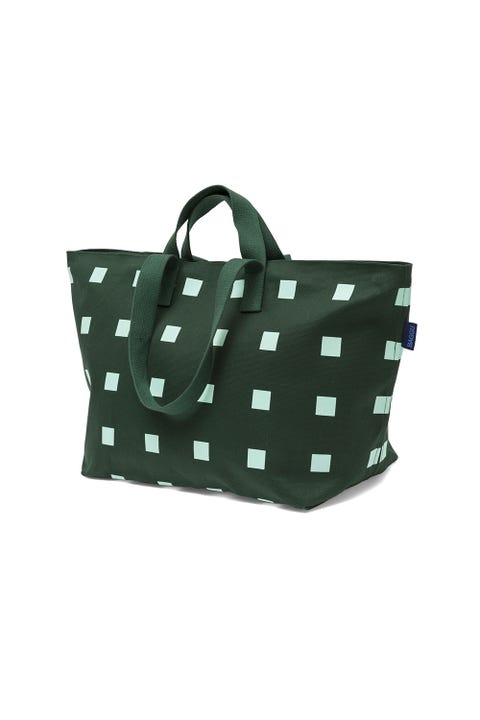 Vacation-Ready Prints
Don't even try to pretend your #summer2k17 isn't Palm Beach Retiree.
Baggu Weekend Bag, $60, lifeandhome.com.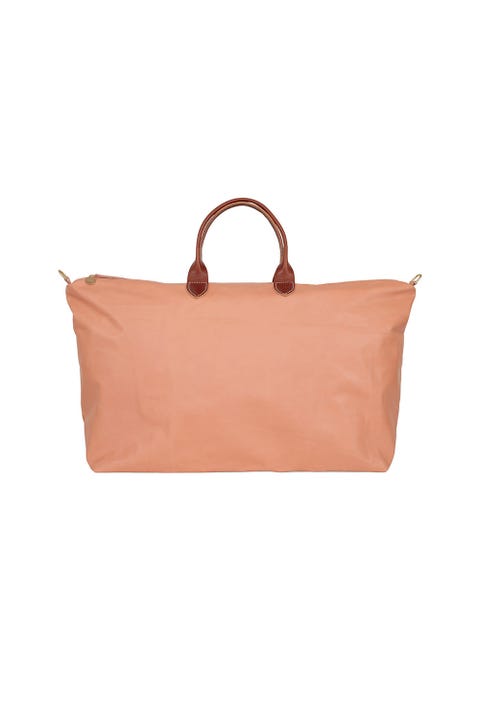 Lox on the Side
Edit: Any quadrilateral in squelchy leather and a pastel color lights my fire.
Salmon Weekender, $625; clairev.com.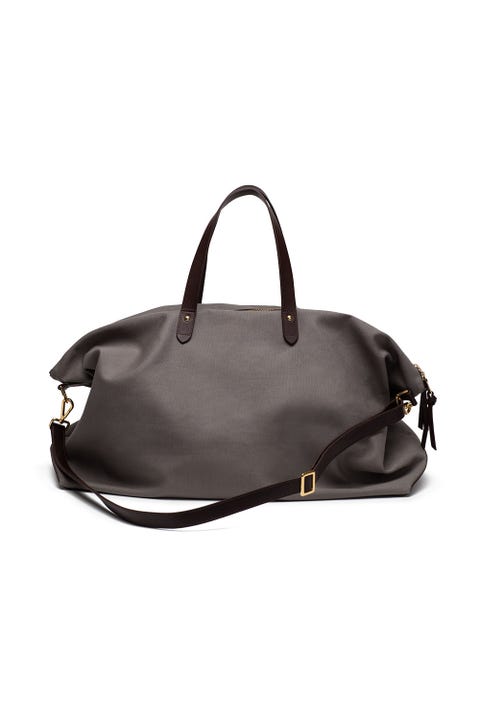 A Cross-Body Hero
Note the extra-long handles for avoiding that claustrophobic-arm feeling.
$175; cuyana.com.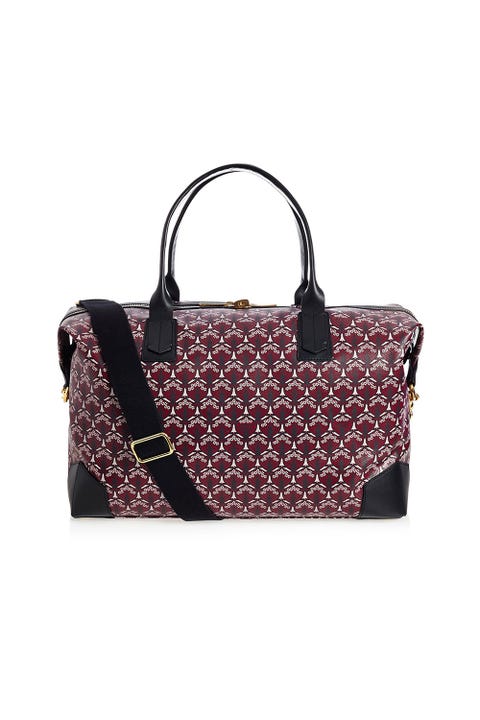 A "Never Lose Me at Baggage Claim" Bag
It may be a splurge, but hey, everyone will know it's yours 💅.
Regent Weekend Bag, $836; libertylondon.com.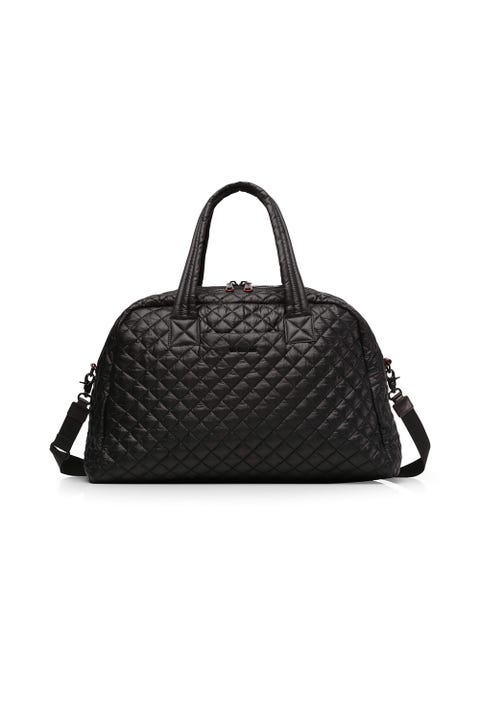 Chanel Lovers, Welcome
Aside from the quilted texture and zillion pockets, its main selling point is the featherlight nylon. Why carry a bag that's heavy before there's any stuff in it, you know?
Jim Bag, $285; mzwallace.com.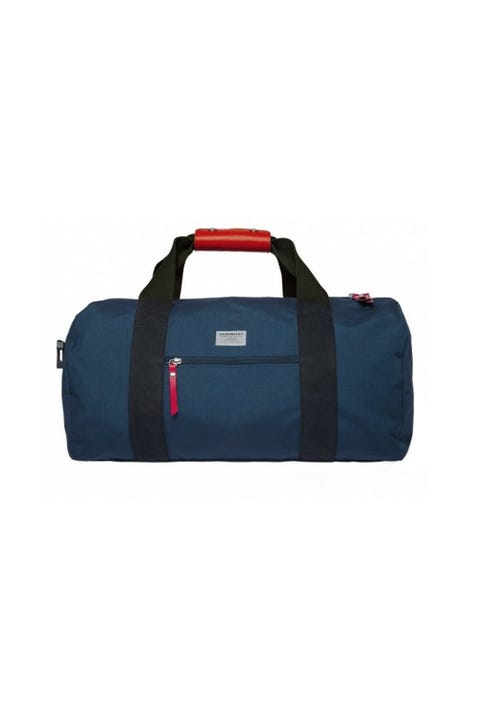 A Bag That Does Both
On the weekdays, "knows how to use all the gym equipment" vibes. On the weekends, Jason Bourne.
Sandqvist Weekend Bag, $161; dandyfellow.com.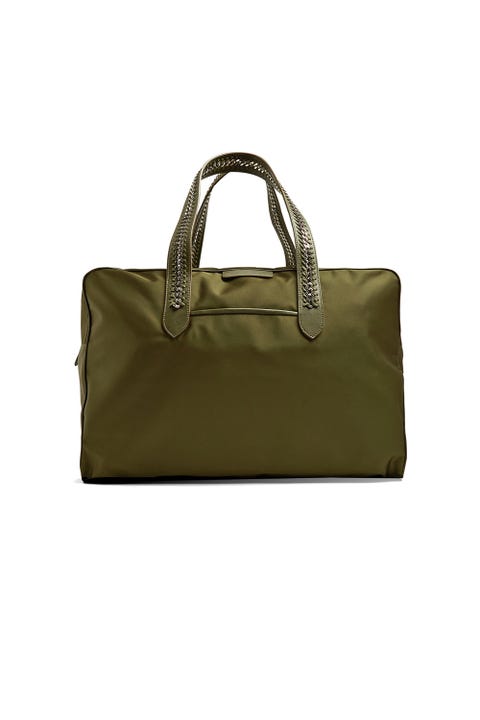 A Portable Closet
A stylish and roomy getaway bag designed to carry all your many outfit changes in one place (plus the accompanying shoe options).
Stella McCartney Fallabella Eco-Nylon Weekender Bag, $520; matchesfashion.com.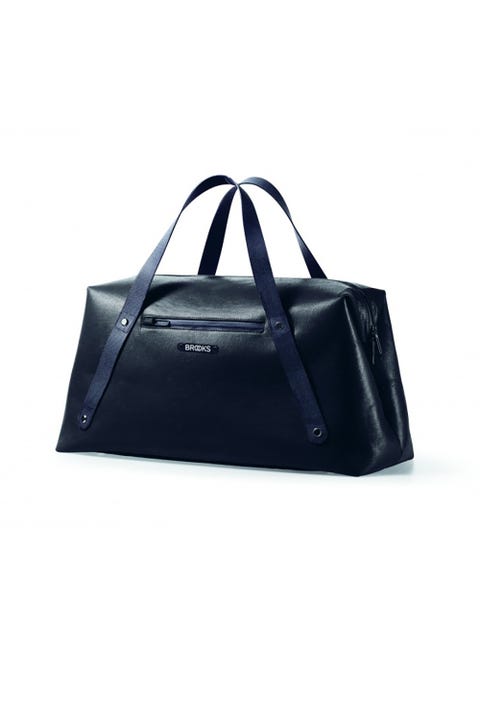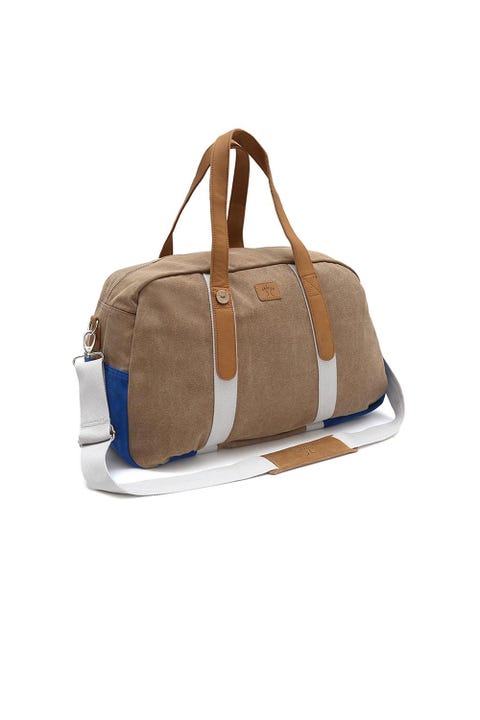 Colorblocking on Point
A sporty weekender that holds an impressive amount of Cool Ranch Doritos (don't ask); the lining is a colorful Southwestern print, which makes locating your belongings amongst said backdrop very easy.
Faguo Weekend Bag, $117; monshowroom.com.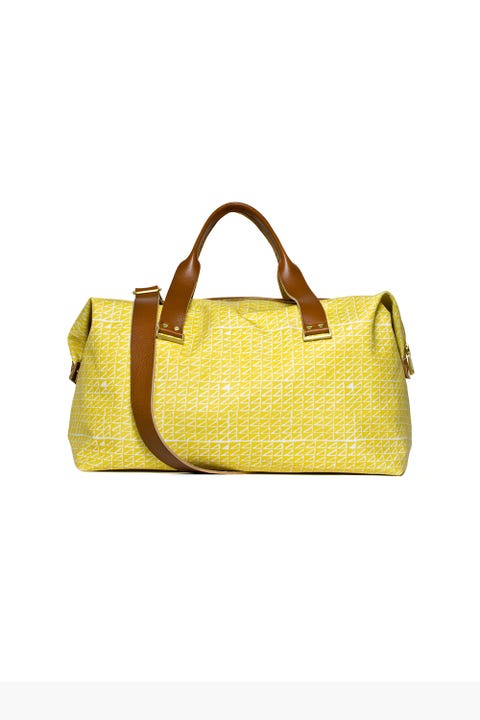 Sunshine on Your Shoulder
Yellow to represent your sunny personality, a triangle print to quietly establish your Illuminati connections.
Aurous Angle Weekender, $298, kestrelbags.com.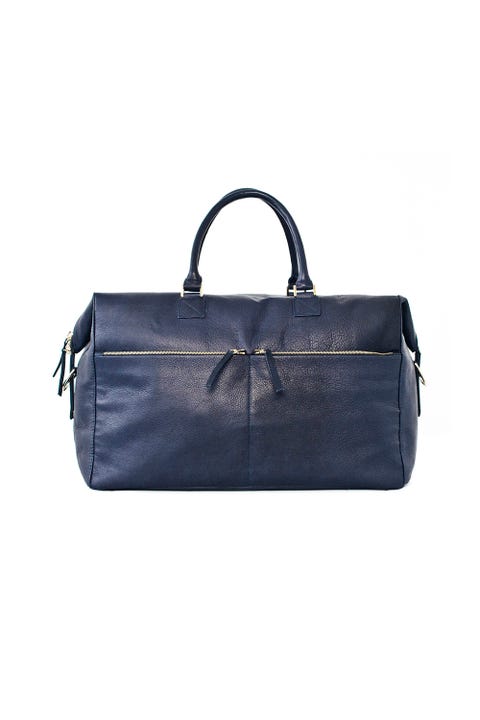 Luxe and Leather
All leather, symmetry, and wraparound-effect zippers = instant classic.
Hudson bag, $650, ectula.com.
This content is created and maintained by a third party, and imported onto this page to help users provide their email addresses. You may be able to find more information about this and similar content at piano.io