5 Ways to Be Chicer in 5 Seconds, Brought to You by NYFW
Quintuple the chic in less than a minute.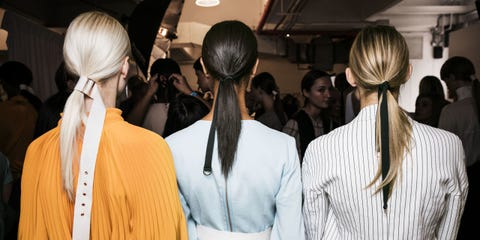 Clicking through every single look from New York Fashion Week is impossible—keeping up with the guest list is hard enough—but that's where we come in. Here, the easiest, don't-have-to-buy-anything-est styling tricks, direct from the spring shows to your brain.
1
Wear an off-the-shoulder over a crew-neck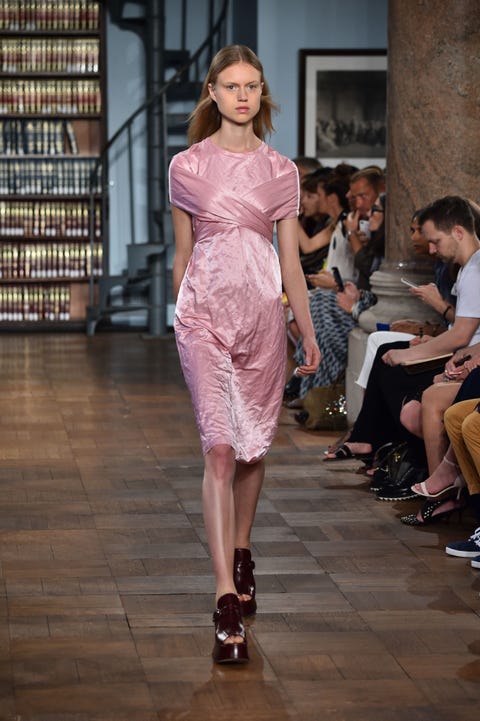 The general vibe re: the off-the-shoulder top is "over-saturated but we can't quit it," so don't—but do give it a second lease on life by layering it over a short-sleeve dress à la Sies Marjan. You can't beat pink velvet on pink velvet, but also try with prints, if you dare.
2
Or the other way around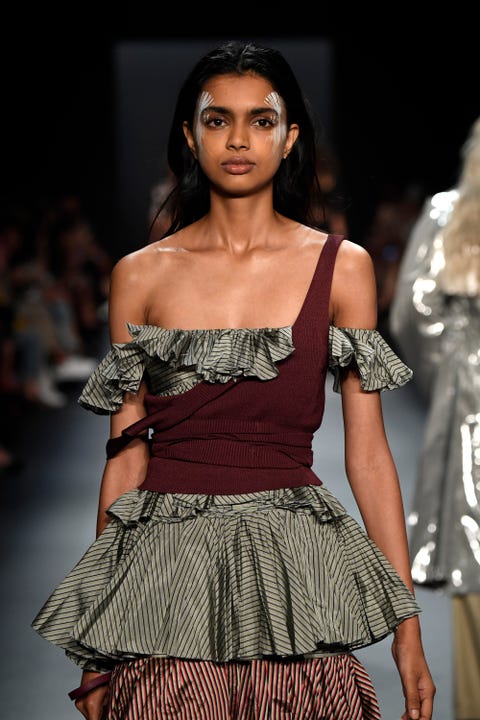 At Tome, the formula was reversed, with the OTS top worn underneath a body-con tank for a corset effect.
3
Tie a belt around your ponytail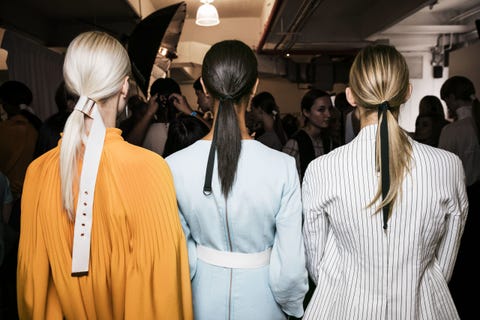 The belt is definitely back, but at Tibi, its location moved from the waist to the hair. Definitely worth the effort to punch some extra holes and futz around with bobby pins.
4
Let your straps hang out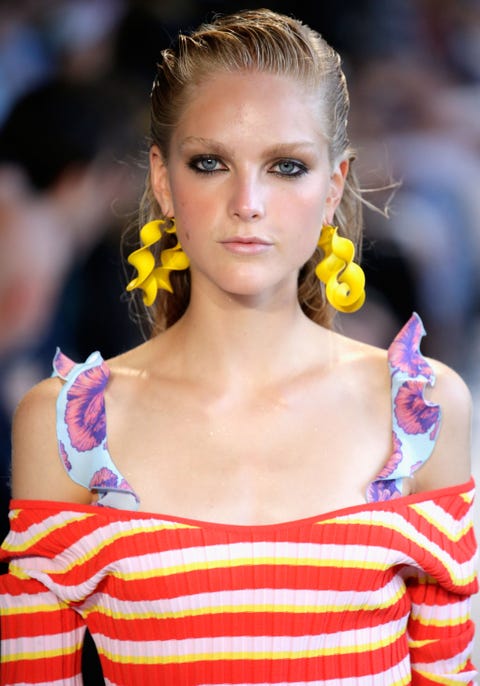 Back to the OTS top, the major downside of which is that you can't wear a bra, risking monoboob and possibly a back injury. Altuzarra solves that particular problem *and* introduces pattern play by putting a printed underthing with a striped dress. Swimwear works well here, BTW.
5
Turn a boatneck into a one-shoulder(ish)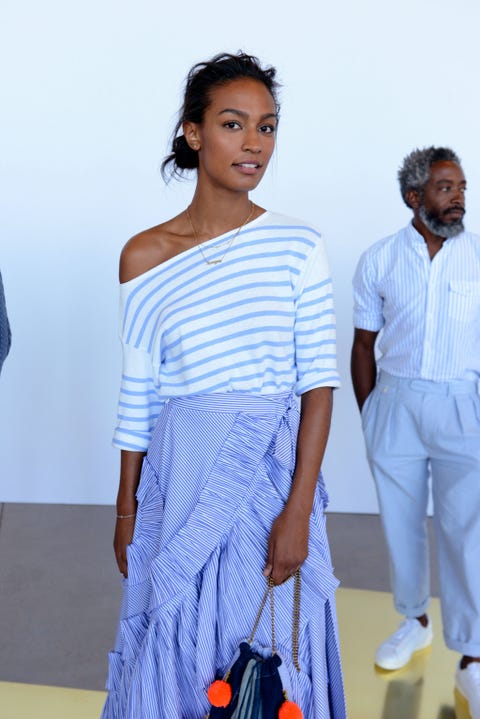 Sometimes this looks forced. Other times, it looks like J. Crew. (Probably because they started with an already-wide neckline.)
This content is created and maintained by a third party, and imported onto this page to help users provide their email addresses. You may be able to find more information about this and similar content at piano.io