How to Do Socks with Sandals the Right Way (Yes, It Can Be Done)
As a great man-boy once proclaimed, "Never say never." In recent times, we've applied this maxim applied to everything from senior-citizen jewelry to polo shirts—even flatforms. Now, we've breached the inner wall of off-putting fashion: socks with sandals, made more palatable by designers like Aurora James, Alessandro Dell'Acqua, and Mary Katrantzou. Don't believe us? Just watch.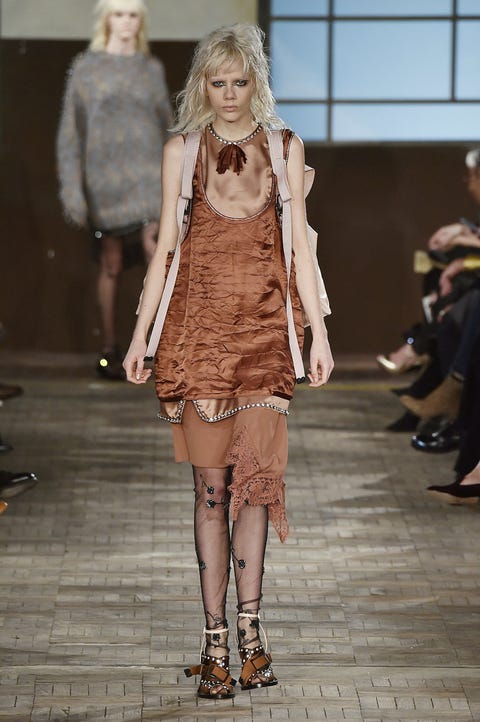 Not just the formula for calculating area. If you've been there, done that with the glitter ankle sock (yay!), upgrade to No. 21's sheer embroidered knee-highs, which look like hose but are much less constricting. Look for a slightly looser fit—it's all about the crinkling these days.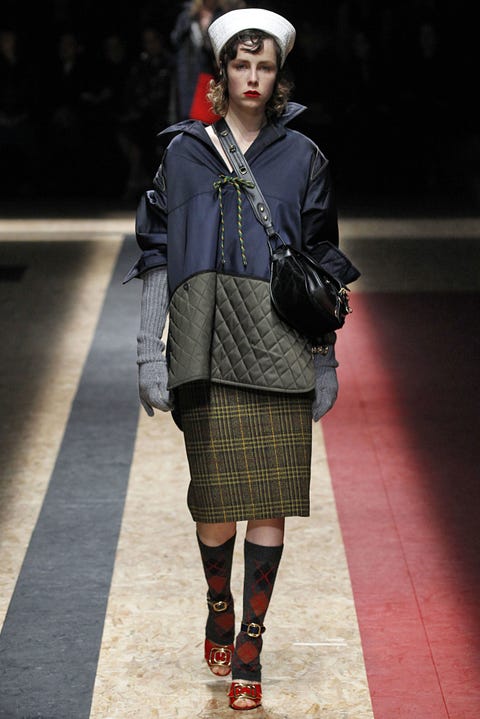 Alternatively, do the man/fancy woman thing Miuccia Prada knows best, and go for pre-yoga Don Draper vibes with an argyle pair pulled up high. (Yours will likely have toes, though.)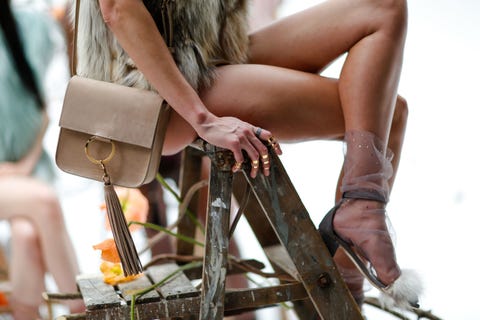 But the prettiest and therefore safest denier is ultra light—enter the tulle sock (as seen at Brother Vellies), which is like cotton candy for the feet. Extra appealing with the straps going over the mesh.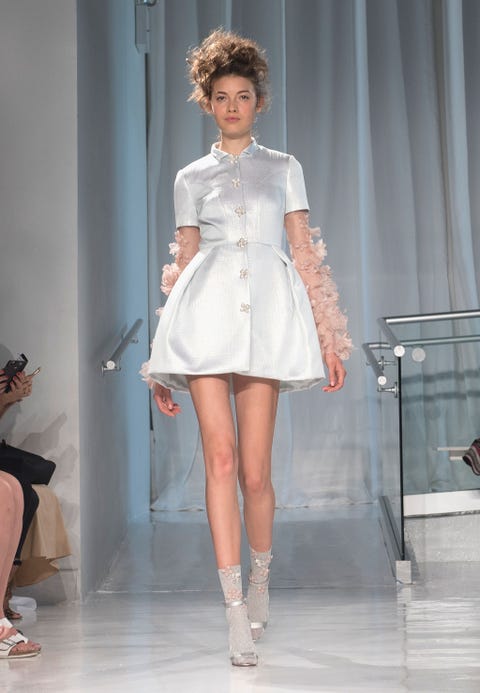 When in doubt, do tone-on-tone, like at Reem Acra. Side note: The sock-and-sandal is a great way of making a super abbreviated hemline cuter and less forgot-my-pants.
There's Such a Thing as Too Pretty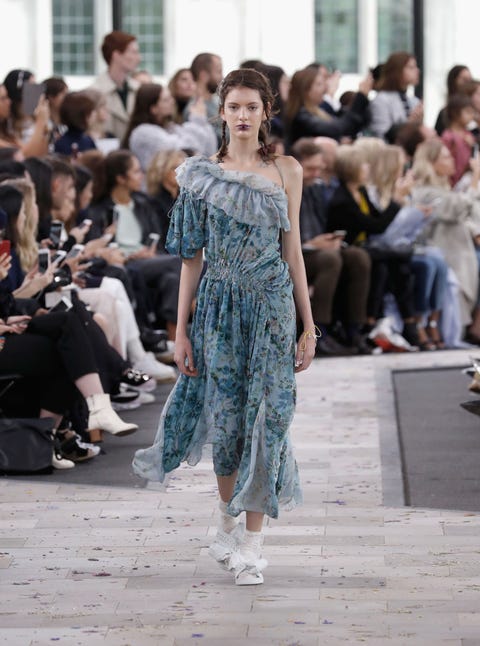 And in an even more man-repellant evolution of the previous trick, here we've got Preen coming in with a lacy tube-sock-pool-shoe one-two punch. When your dress is that beautiful, you just want some contrast, you know?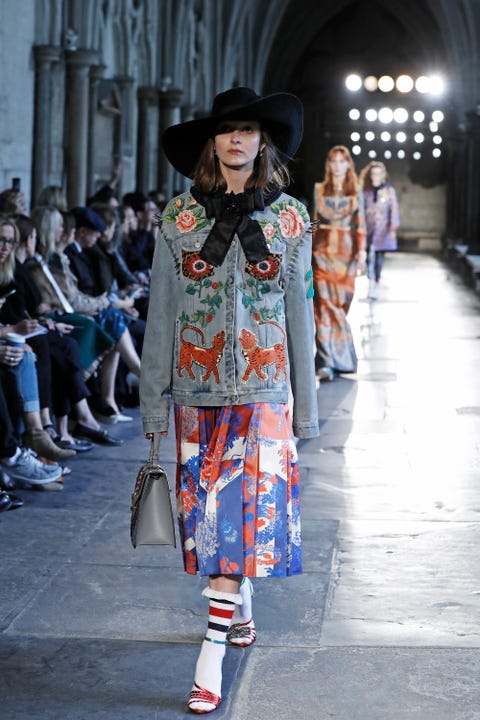 "Off-kilter" is the word, and there's no better way to send Gucci's Coachella/baroque contessa/Gertrude Bell type into the stratosphere than with some...athletic socks. So strange. So special.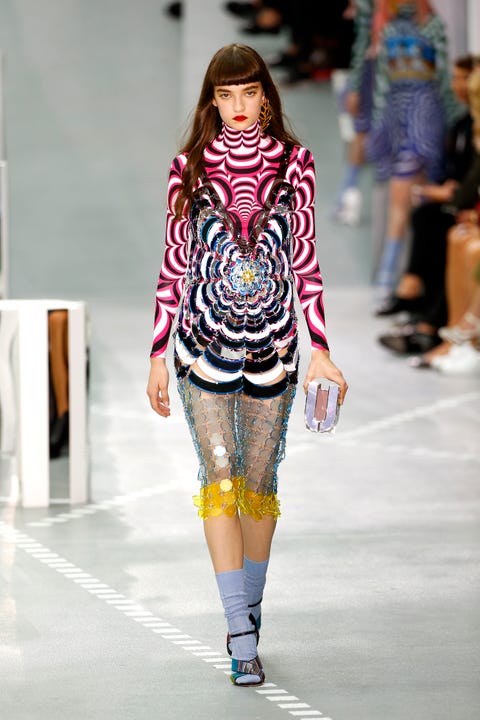 One of the main concerns about wearing socks of any type in a conspicuous way is that they visually shorten the leg. Mary Katrantzou handily solves that problem with a sheer, thigh-exposing paillette skirt.
This content is created and maintained by a third party, and imported onto this page to help users provide their email addresses. You may be able to find more information about this and similar content at piano.io