To Buy or Not to Buy: Analyzing 2017's Top Fashion Trends
Because shopping doesn't have to be risky business.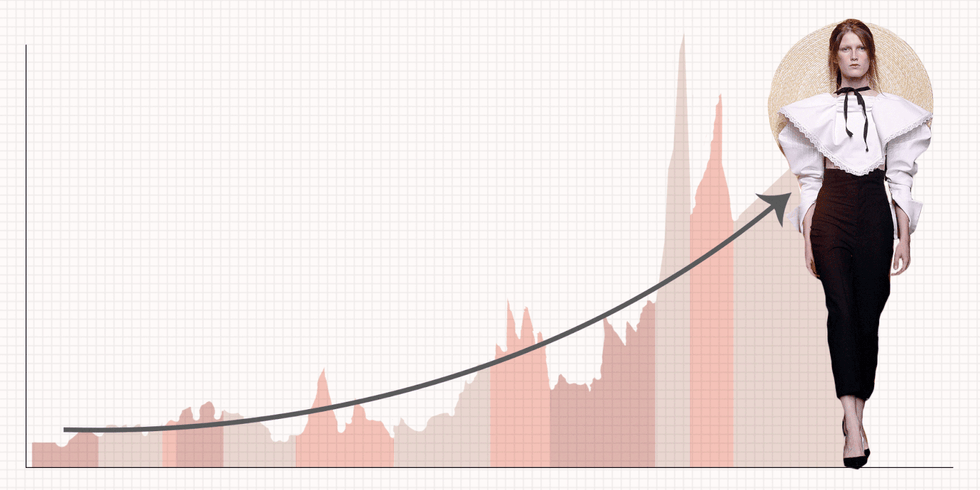 Getty, design by Betsy Farrell
It sounds cool and adult-like, but why diversify your actual stock portfolio when you can diversify your *2017 wardrobe?* Ahead, we weigh in on the buy-ability of 12 trends, just like those analysts who work for a certain "fake news" organization.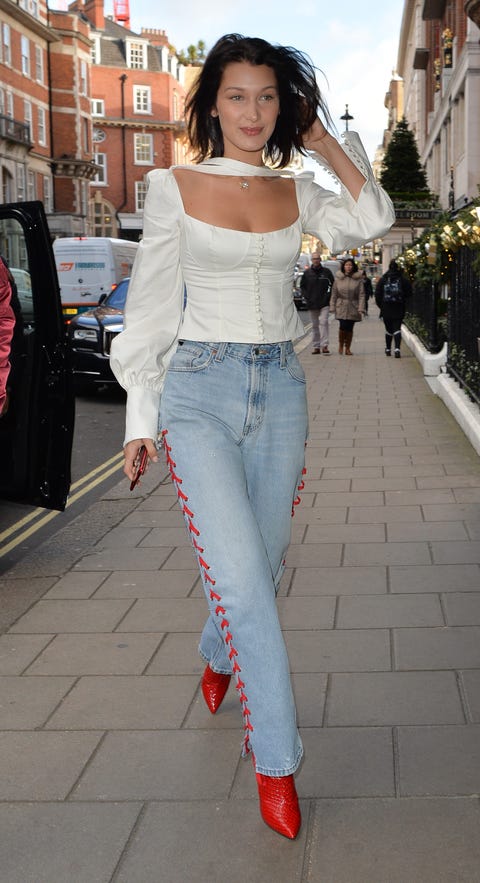 Shop similar: Daisy, $425
Did you know that the unofficial uniform of cool girls everywhere is a square-neck minidress, probably ruched around the shoulders and sleeves? (Tops too.) Now you do.
Buy-ability index: 9/10, as it's a flattering shape you might not already own lots of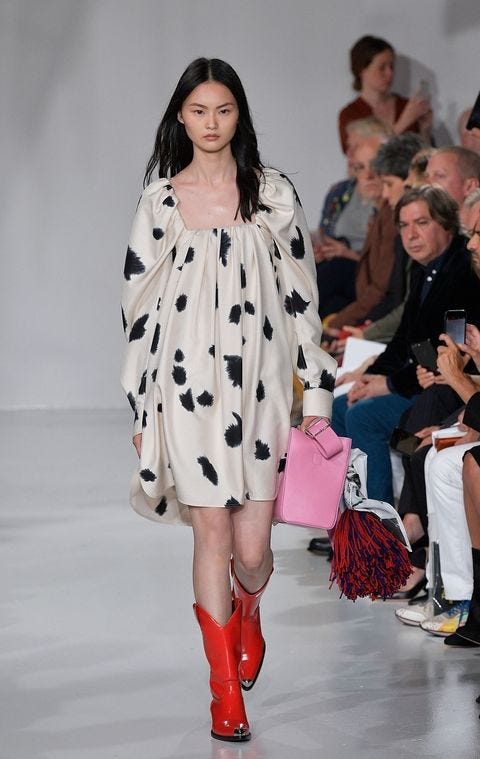 Shop similar: Durango, $119
As we saw at the spring shows—on the runways and off them—cowboy boots are back in a big way, and not just because your feet have grown a bunch of sizes since you last wore them. And this time, they're pretty much as they've always been, except maybe a bit shinier and more expensive—and accompanied by more Western references, such as cow print and those button-downs with the contrast pockets.
Buy-ability index: 9/10, mostly because you've always missed the pair you had as a kid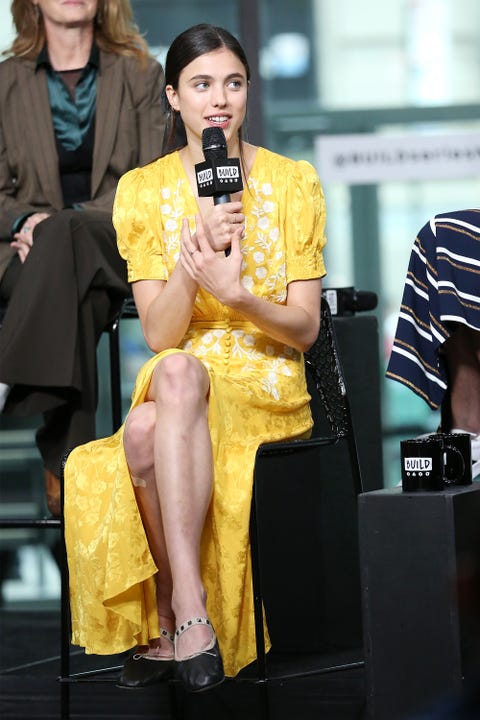 Shop similar: Saloni, $595
From the same marketing department as millennial pink comes "Gen-Z Yellow," which is just yellow with spit-polish spin. But rebranding can do wonders for anything, pretty much, so expect GZY to rise up alongside Red, its friend who didn't go to business school.
Buy-ability index: 9/10 (It's a color, my guy)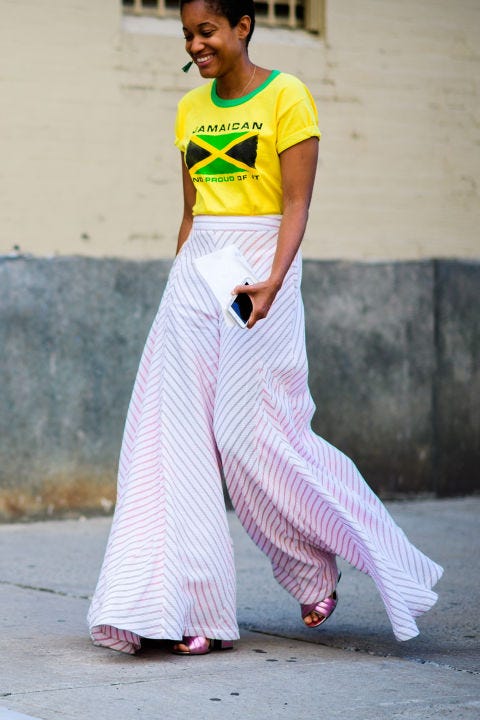 I mean, duh. But less duh, we're seeing new and creative variations on the most obvious print, from doublewide to ultra thin to super-sequined to amusingly Oasis-y, zipper and all. So don't buy a T-shirt; buy the special-est stripes you can afford.
Buy-ability index: 10/10 if the newness comes more from fabric or color, 9/10 if weird shape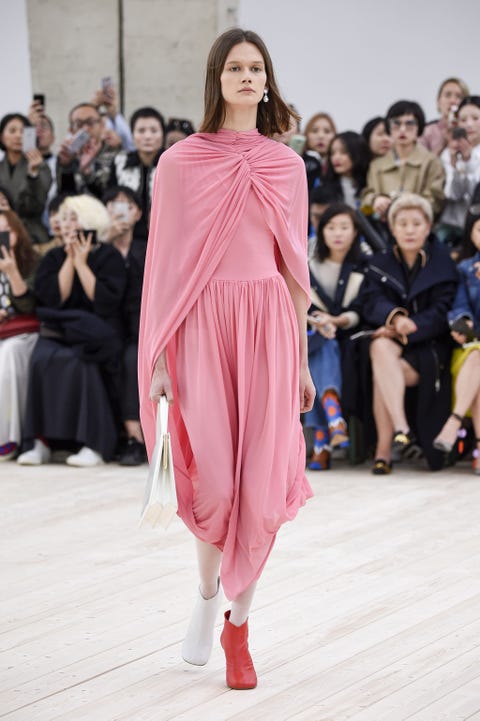 The Golden Globes settled it: Pink, as the chosen color of cool/strong/independent millennials everywhere, is here to stay. And while it has been on the rise for a while now, signs point to it becoming more of a movement than a fad. Plus nobody looks bad in it.
Buy-ability index: 9/10
9
Massive Shoulders and Arms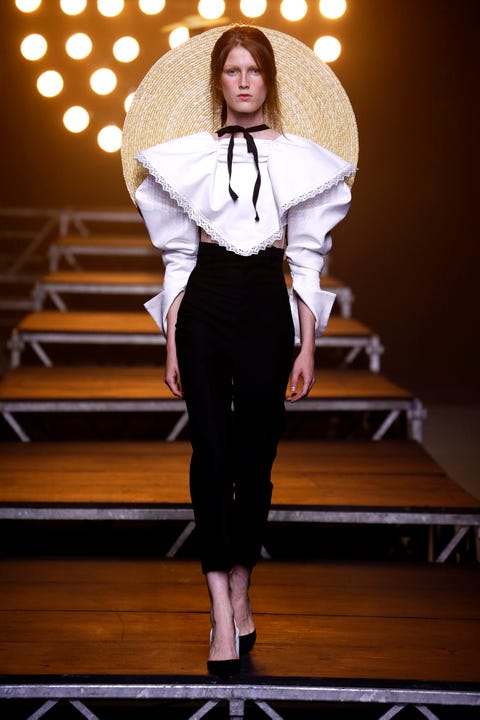 Big sleeves: still huge. Big shoulders: even huger. Like airbags or built-in pool floaties, outward-extending shirts say "Here I am, darkening the saloon doorway like John Wayne before a shootout."
Buy-ability index: 9/10 if you're trendy, 6.5/10 if you weren't into the Rachel Comey jeans, 11/10 if you're a nasty woman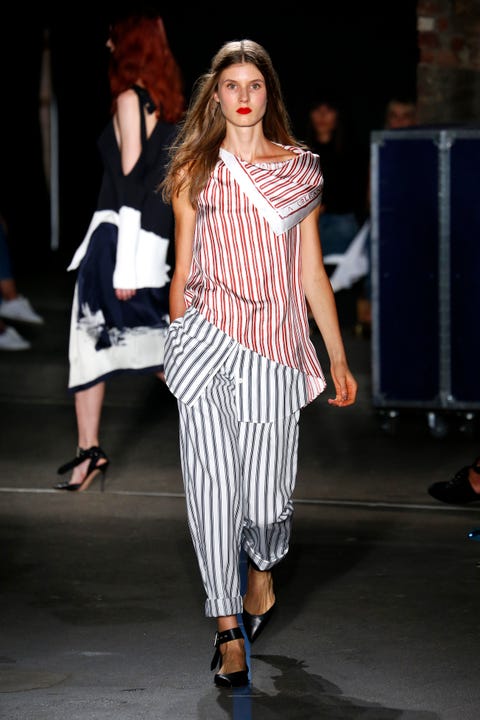 Shop similar: Monse, $1,490
Button-downs on acid. No more Mr. Finance Guy.
Buy-ability index: 9/10, but lower than that if you're keen to DIY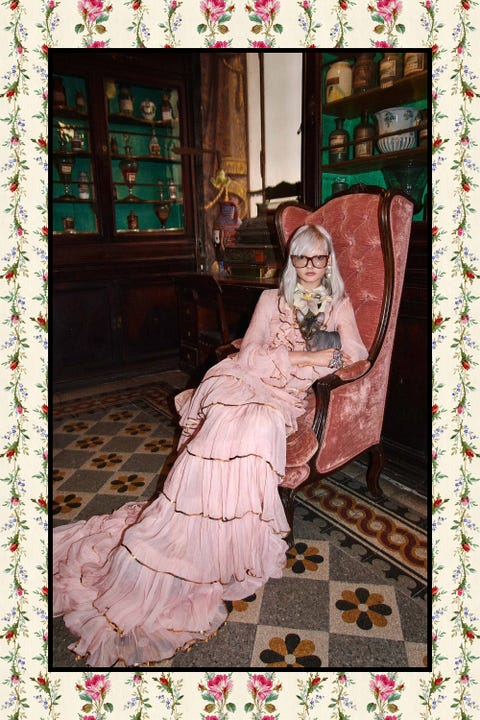 Thanks to your boy Alessandro Michele, fluttery strips of fabric stiff will soon overtake the world, and not just as a decoration for your striped shirt. Stiff or, um, flaccid? Up to you.
Buy-ability index: 8/10 for the highly recognizable H&M top kind, 5/10 for the wedding-cake kind
This content is created and maintained by a third party, and imported onto this page to help users provide their email addresses. You may be able to find more information about this and similar content at piano.io