Editors handpick every product that we feature. We may earn commission from the links on this page.
5 Adult Outfits Inspired by Blue, North, and Other Icons of the Preschool Set
If you don't think this is an appropriate use of "icon," you can fight me.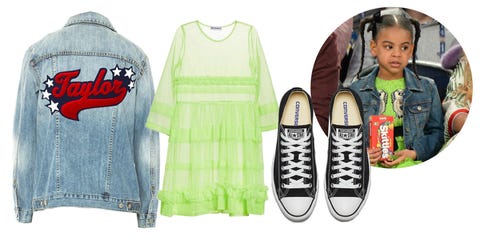 Courtesy, design by Betsy Farrell
To paraphrase a countess, "Money can't buy you class, but it can help you get nicer stuff." The offspring of the rich and famous certainly do have access to the best life has to offer—including a Gucci dress for which you'd have to take out a second mortgage to afford—but they've also got style. (Way too much for tiny humans who don't even know how to read yet, if you ask me.) Here, in celebration of their preternatural chic, five outfits inspired by the under-5 crowd.
This content is created and maintained by a third party, and imported onto this page to help users provide their email addresses. You may be able to find more information about this and similar content at piano.io