5 Adult Outfits Inspired by Blue, North, and Other Icons of the Preschool Set
If you don't think this is an appropriate use of "icon," you can fight me.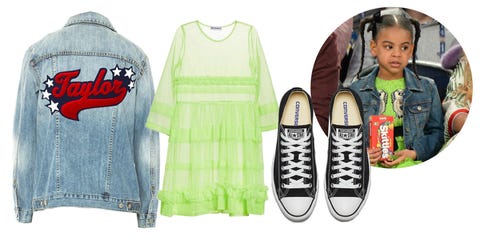 Courtesy, design by Betsy Farrell
To paraphrase a countess, "Money can't buy you class, but it can help you get nicer stuff." The offspring of the rich and famous certainly do have access to the best life has to offer—including a Gucci dress for which you'd have to take out a second mortgage to afford—but they've also got style. (Way too much for tiny humans who don't even know how to read yet, if you ask me.) Here, in celebration of their preternatural chic, five outfits inspired by the under-5 crowd.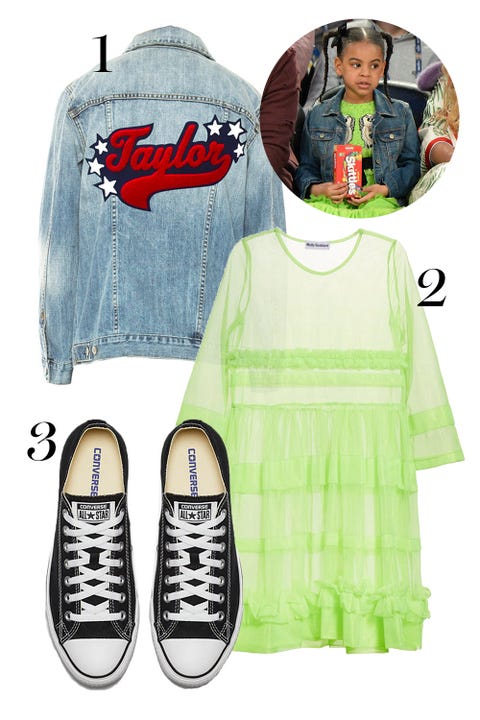 When your parents rule the world and you know it, you can get a denim jacket with your name on the back and a tulle dress from one of today's most exciting young designers.
1. Rails jacket, $275, railsclothing.com.
2. Molly Goddard dress, $795, nordstrom.com.
3. Converse shoes, $50, store.nike.com.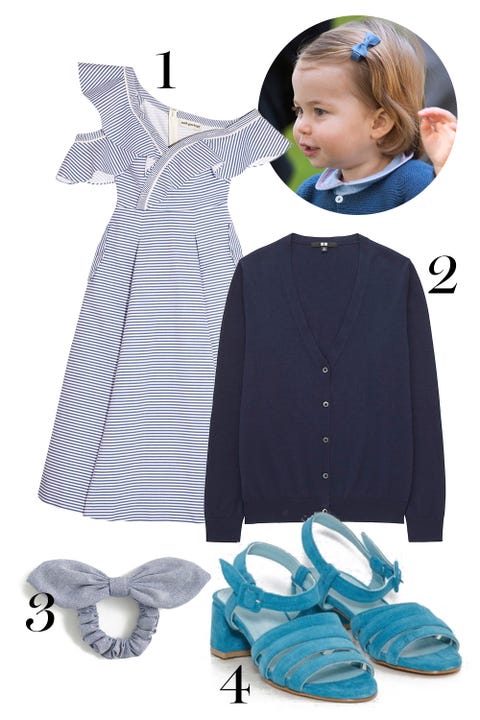 And when your parents literally rule (a corner of) the world, you can wear a chambray bow in your hair with a pretty sundress and *the* shoes all the non-royal princesses wear. (If you must, young lady, the cardi can go around your shoulders.)
1. Self-Portrait dress, $545, net-a-porter.com.
2. Uniqlo cardigan, $20, uniqlo.com.
3. J.Crew hair tie, $12.50, jcrew.com.
4. Maryam Nassir Zadeh sandals, $420, thedreslyn.com.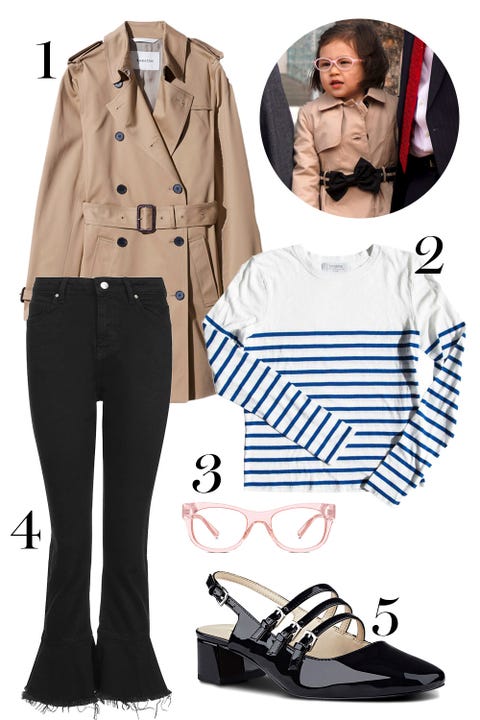 We can give you everything but that swagger.
1. Aritzia trench coat, $295, aritzia.com.
2. La Ligne T-shirt, $115, lalignenyc.com.
3. Warby Parker glasses, $95, warbyparker.com.
4. Topshop jeans, $80, topshop.com.
5. Nine West shoes, $89, ninewest.com.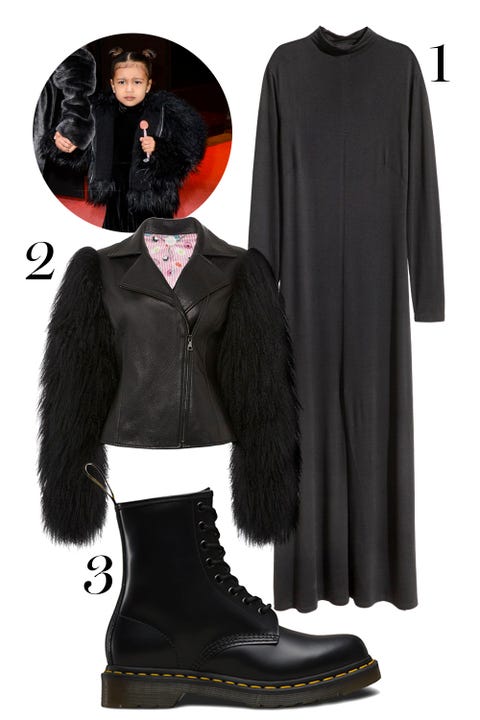 In its miniature form: cute and slightly menacing. In its grown-woman form: cute and slightly menacing.
1. H&M dress, $30, hm.com.
2. Charlotte Simone jacket, $718, charlottesimone.com.
3. Dr. Martens shoes, $135, drmartens.com.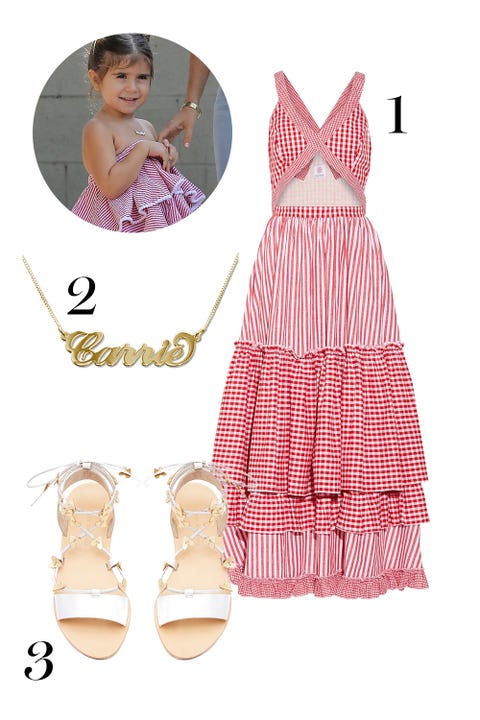 This content is created and maintained by a third party, and imported onto this page to help users provide their email addresses. You may be able to find more information about this and similar content at piano.io