10 Swimsuits So Universally Flattering You Can Hit "Buy" Immediately
Crying in the fitting room: so unnecessary.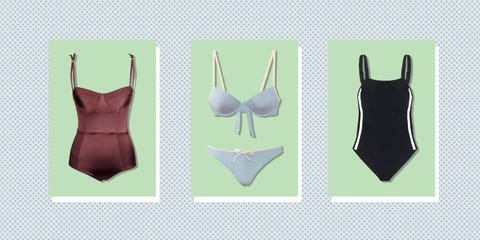 Courtesy, design by Monica Park
Have YOU ever struggled to imagine what a pair of bikini bottoms would look like *not* over your underwear? Have you ever suffered from temporary body dysmorphia brought on by the world's most gruesome lighting? The antidote: shopping for swimsuits online—and being really confident that, when they arrive, they'll be perfect. Ahead, 10 you can hit "proceed to checkout" on without reading the return policy very carefully first.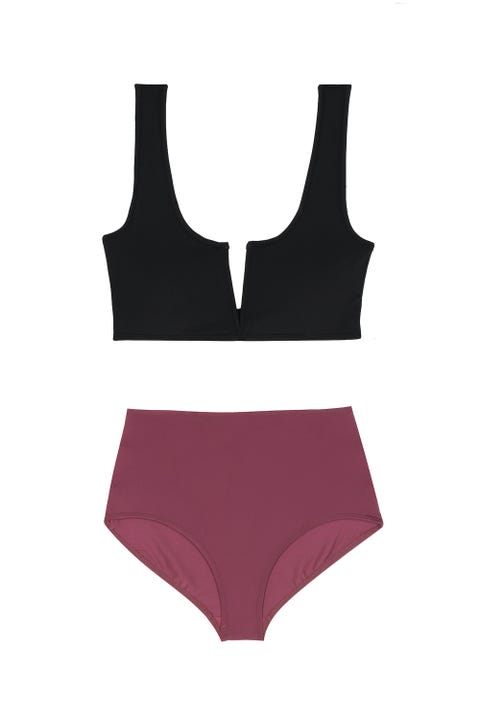 Fundamental in choosing the most flattering suit possible: sharp lines and simplicity. The notched neckline and belly-covering bottoms do just that.
Beth Richards top, $130, mytheresa.com; bottoms, $110, mytheresa.com.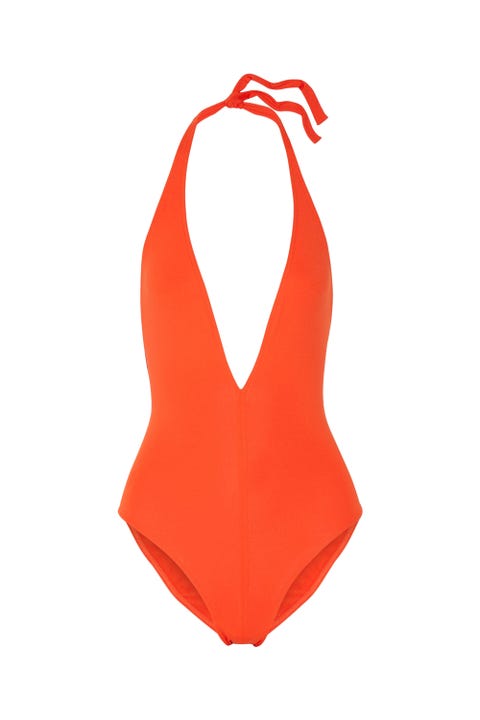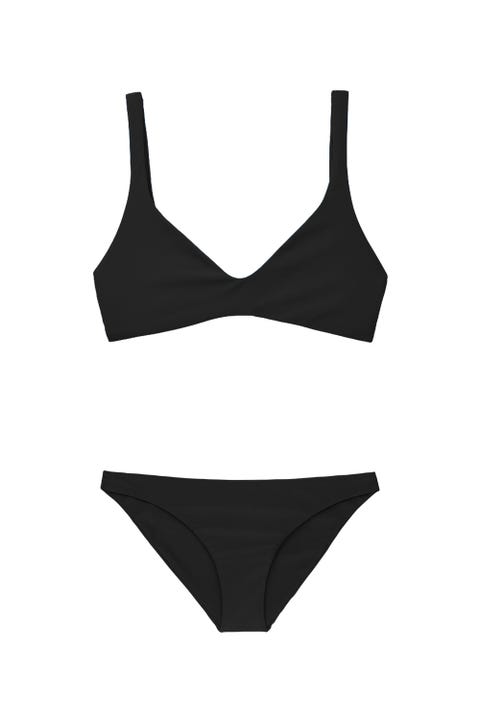 Skeptical? Don't be—a plunge top with thicker straps works for all kinds of chests, while a low-rise bottom provides medium coverage so you can actually *do* things.
Bikyni top, $50, bikyni.com; bottoms, $50, bikyni.com.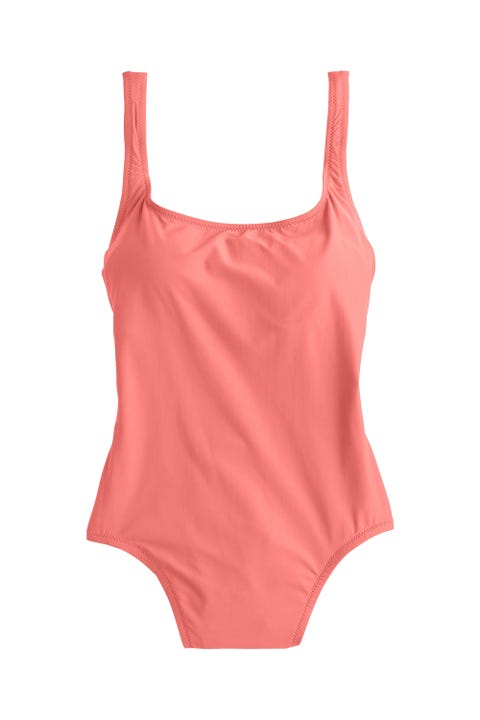 Back by popular demand, it's the OG one-piece to end all one-pieces. Now with a lower scooped back.
J.Crew, $88, jcrew.com.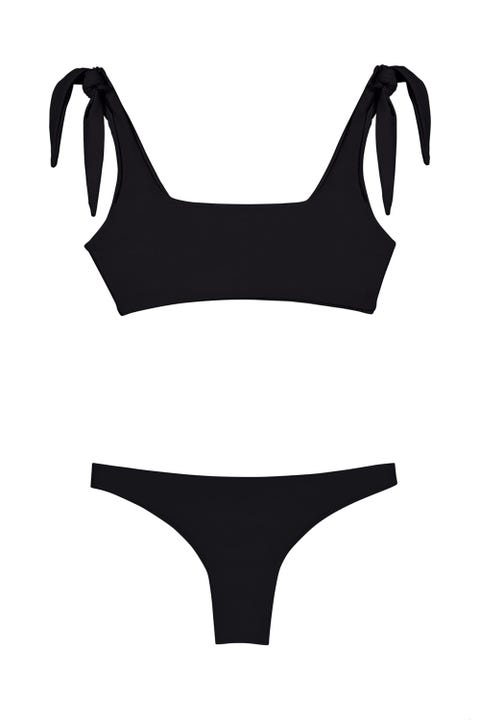 Though we'd advise against anything too fussy, shoulder ties allow for adjustment and face frame-age.
Mikoh top, $112, shop.mikoh.com; bottoms, $90, shop.mikoh.com.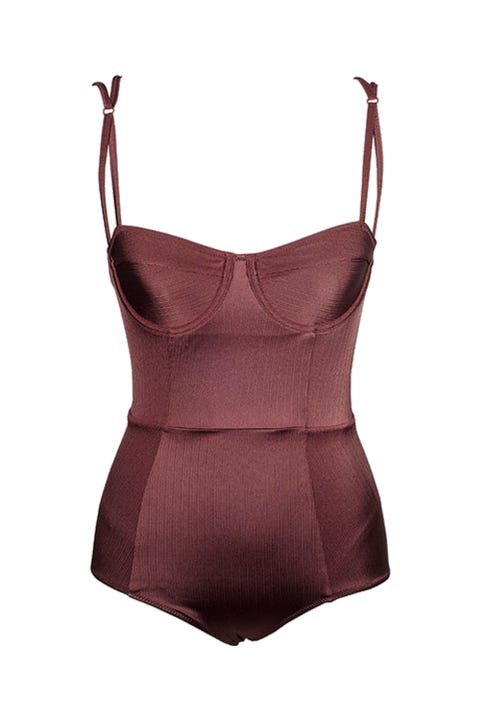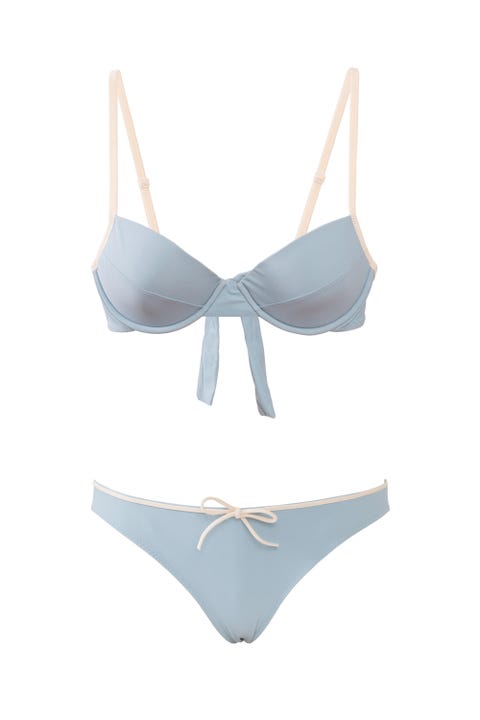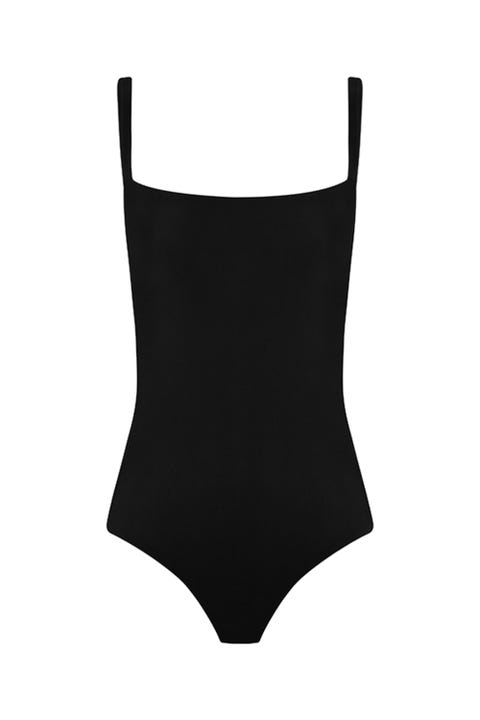 If it already looks like an illustration on your screen, imagine the line it'll cut once it's on.
Matteau Swim, $280, matteau-swim.com.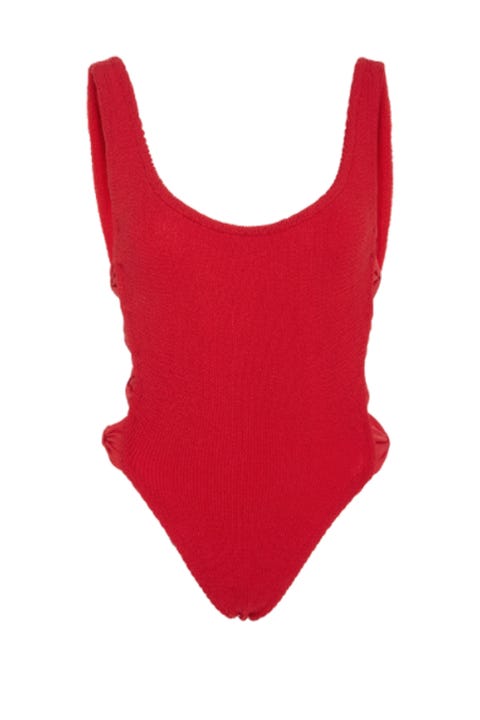 For extra hold, Hunza G do a thick knit. For stilt legs, they also do a higher, hip-exposing cut.
Hunza G, $225, modaoperandi.com.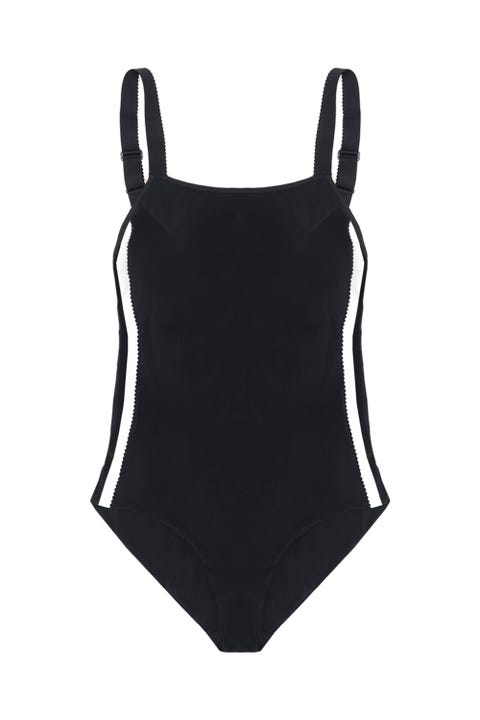 I will hang my hat on the assertion that every last one of their suits is perfect, but this might be the most perfect of all because it's got racing stripes that contour while the super high-tech, sound-bonded fabric sucks you in.
Ward Whillas, $295, wardwhillas.com.
This content is created and maintained by a third party, and imported onto this page to help users provide their email addresses. You may be able to find more information about this and similar content at piano.io