We Need to Talk About What Bella, Kendall, and Co. Wore to Travis Scott's Birthday Party
Tiny sunglasses, tinier tops.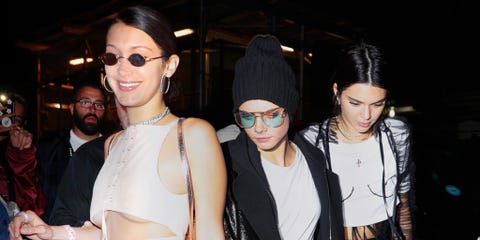 Over the weekend, Kylie Jenner, Bella Hadid, and more celebrities who have one to three degrees of separation from Fyre Festival celebrated Travis Scott's birthday. The dress code? Whatever will illicit the "What in tarnation?" dog meme. The photos? Right this way, with in-depth analyses of each, plus some skepticism.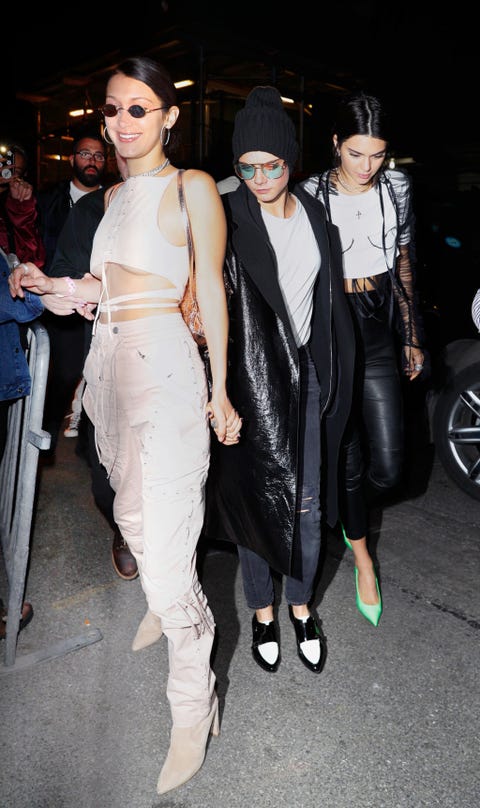 This is a grab bag of '90s and early-aughts and Brad Pitt references. But while the aesthetics are all over the map, the hand-holding = unity.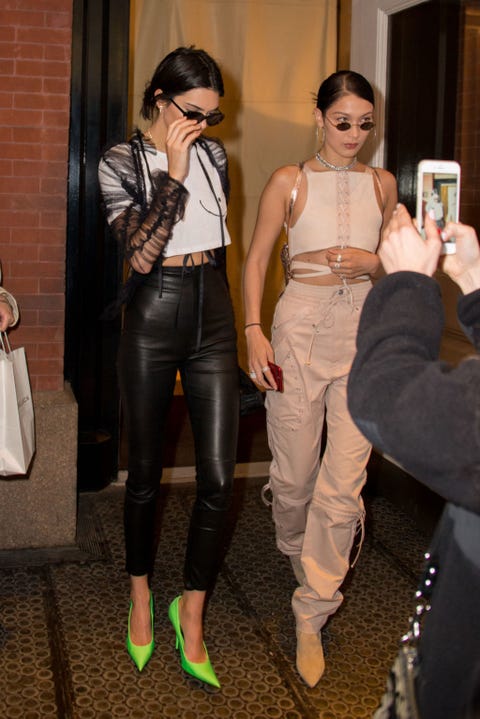 Here is Kendall Jenner in a very Kendall Jenner-y outfit: a white T-shirt with sketched-on boobies (similar here), leather trousers, a sheer cardigan thingy Cher Horowitz's father would surely object to, and—curveball—neon pumps pinched from circa-2000 Lindsay Lohan. Gird your loins and ready your fluoro orange Cambridge Satchel, for this is another sign brights are back.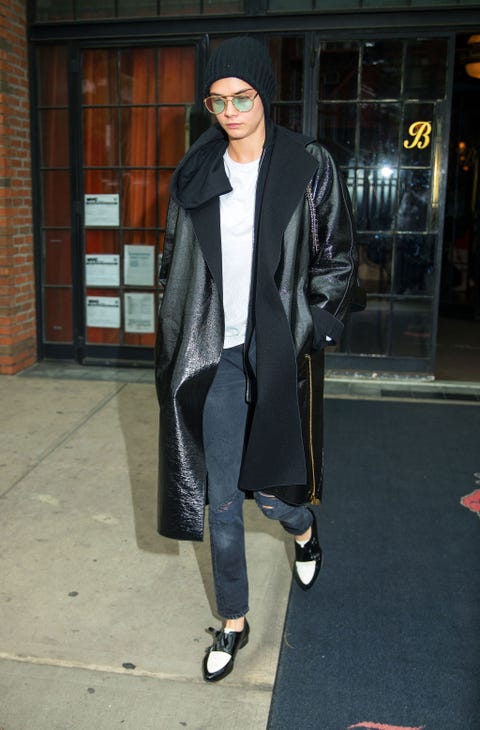 In contrast, we've got a low-key Cara D. in another white T-shirt, jeans, leather coat, monk-strap shoes, and the sunglasses-and-beanie combo of off-duty male Hollywood. (All that's missing is an it's-for-a-role beard and maybe a leather bracelet.)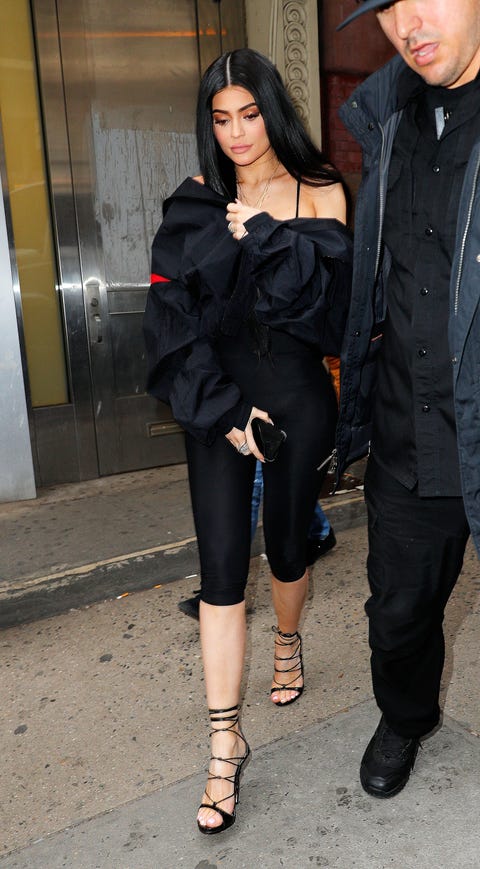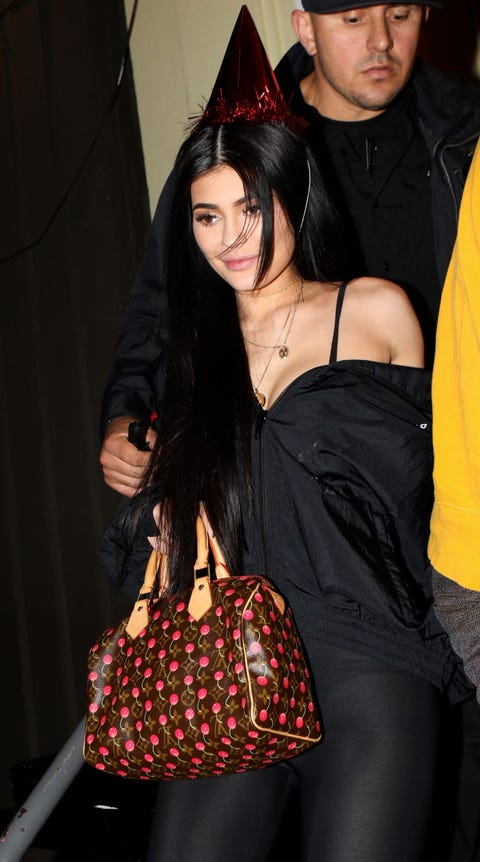 Are we Dr. Who-ing through fashion? Is time but an illusion? Because that is a Vuitton Cerises Speedy!!! From the Murakami collection!!! (The one your mom wouldn't let you buy but you can get now on the RealReal because you're an adult.)
Not knowing if the party would dissolve into a Battle Royale-type situation or an impromptu camping expedition à la Fyre Festival 2017, Hailey Baldwin came prepared—she even brought loads of diamond jewelry to use as currency should the apocalypse arrive before dessert.
Finally, Bella Hadid wins Strongest Aesthetic of the night in a lace-up, under-boob-exposing top, some sort of cargo pants with lots of extraneous straps and rips and grommets, boots, and TINY SUNGLASSES.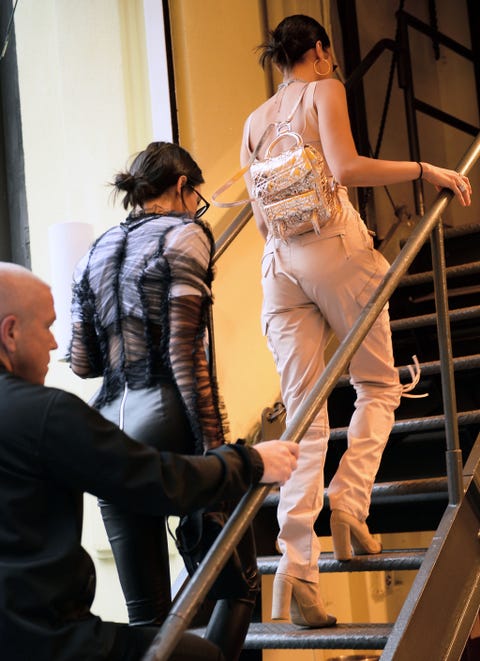 But despite the surplus of pockets on her lower half, she still brought a small backpack.
This content is created and maintained by a third party, and imported onto this page to help users provide their email addresses. You may be able to find more information about this and similar content at piano.io