7 Reasons Your Hair Deserves to Be Accessorized as Much as Your Fingers and Ears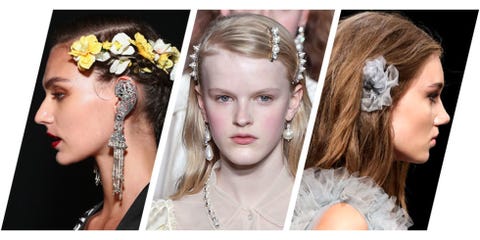 When's the last time you thought about really doing your hair, outside of styling it (even just brushing it, if you're so low-maintenance you might be broken)? Now's the time to bring clips and flowers and pearly barrettes to the forefront of your minds, comrades, because they're pretty and convey a sense of deliberateness we seem to have lost. Here, seven fresh ideas that might persuade you to have a dig through your (hair) jewelry box.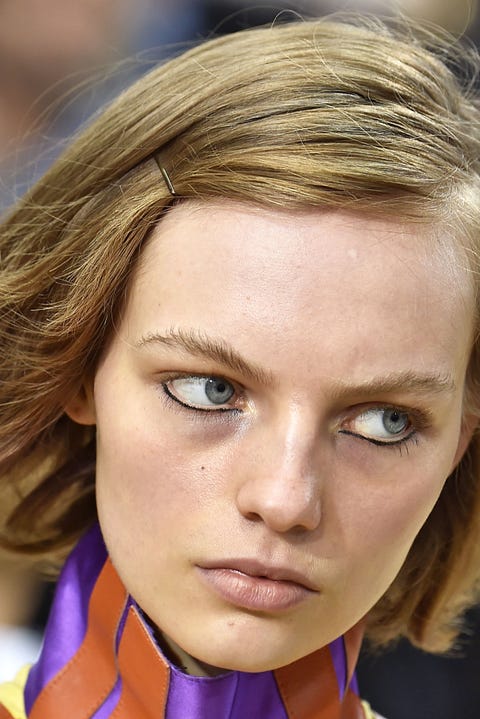 A simple barrette slipped in near the hairline lends a schoolgirl-y dimension that complements Anderson's slightly off-kilter fit-and-flare dresses.
Shop similar: Jennifer Behr, $183
BUY IT: neimanmarcus.com.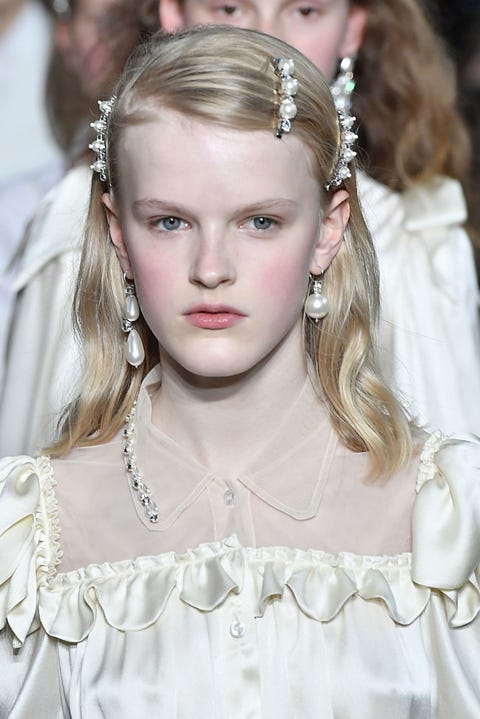 And like the previous slide but more extra, this look takes a three-prong approach to defining and bringing light to the face: one pearl barrette at the arch, and two more at the ends of the brows. Add blush, and you're a lit-from-within Renaissance figure.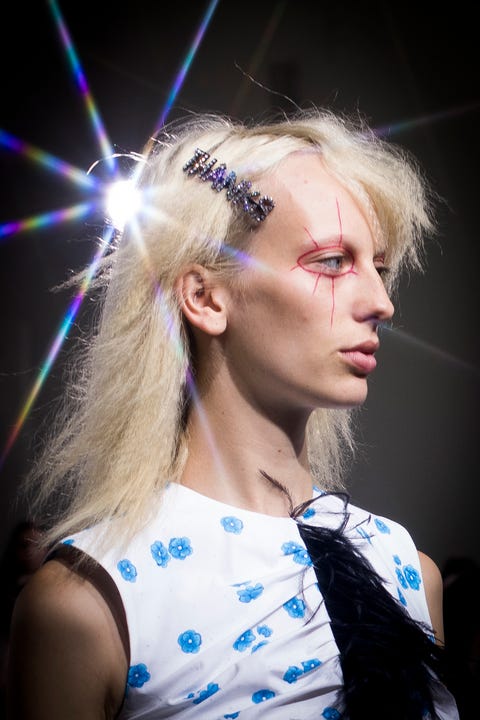 For days when doing *anything* is too much of a cross to bear, make the most of your rough-night texture by carving out a deep side part, then sticking in a rhinestone clip. Someone track down the "sex anxiety" one for me, eh?
Shop similar: Ashley Williams, $81
BUY IT: ashleywilliamslondon.com.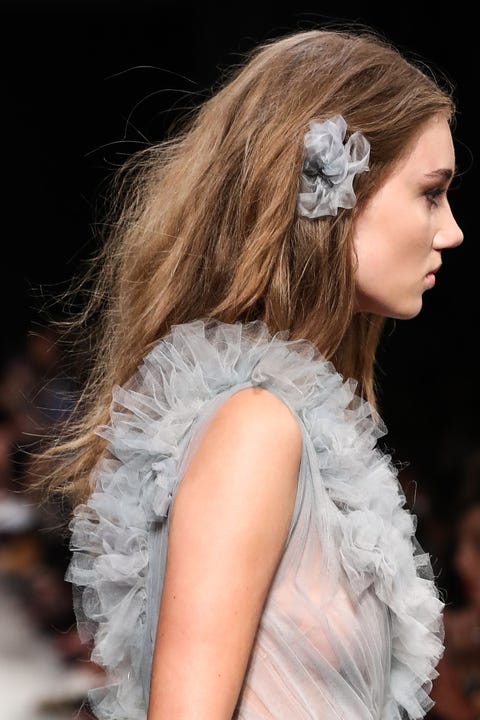 Whereas IRL, your evening options might be whatever you can scrounge up, in fashion, we're moving toward a fully realized, matching Look. (See: an evening tote in the same fabric as your dress.) Similarly, Marchesa showed floral puffs of tulle tucked into loose hair.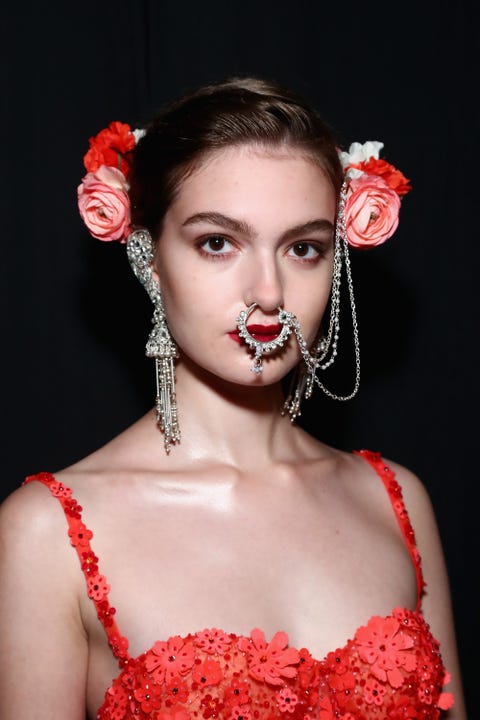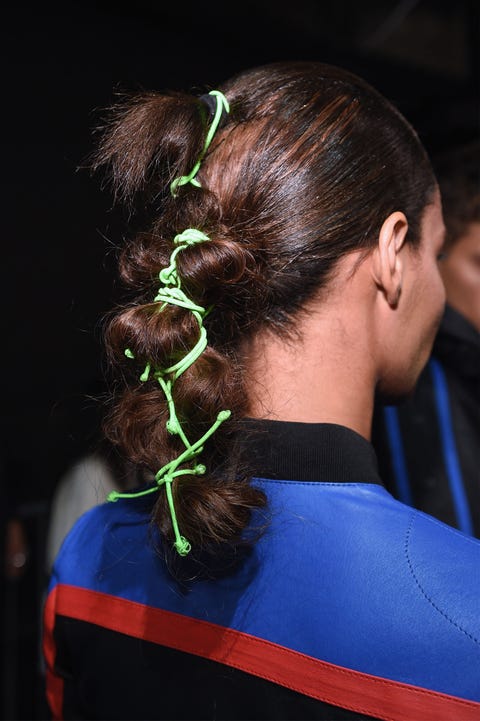 A bit less doable—but still possible, if you believe in yourself and have enough hair—here's a shoelace-cum-bungee wound through the lengths of Rihanna's motocross racers.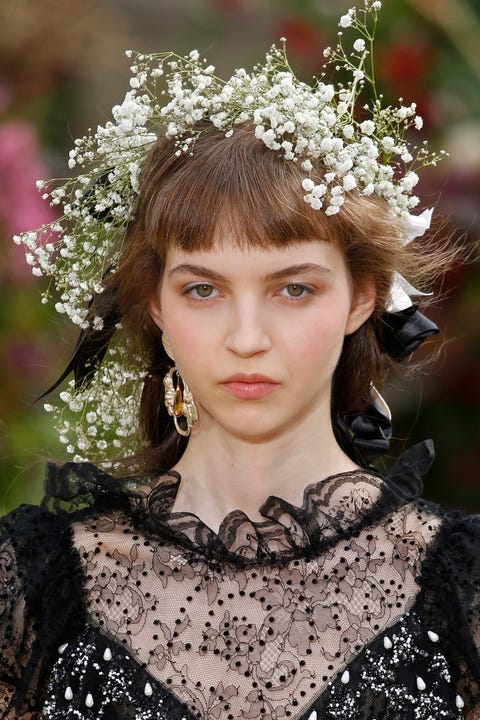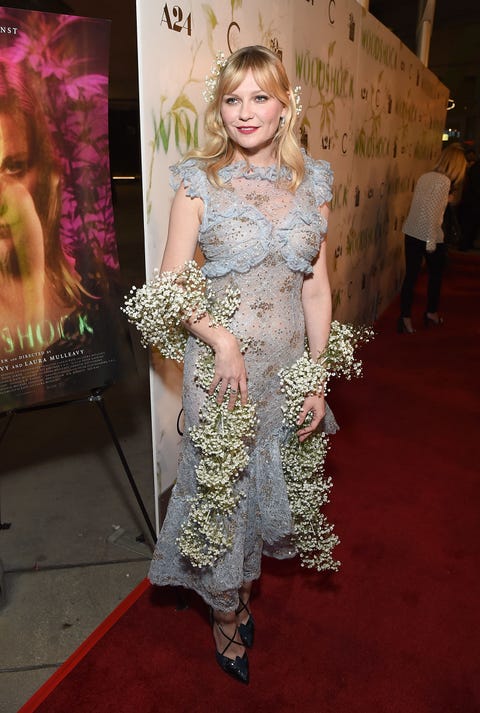 "Yes," she said, responding to herself. "But did you know this one can go straight from the couture runway to the red carpet? The stole included?" Then she ran to the flower shop. The end.
This content is created and maintained by a third party, and imported onto this page to help users provide their email addresses. You may be able to find more information about this and similar content at piano.io