These Awesome New Notification Rings Are the End of Your Bad Cell Phone Etiquette
Ringly Smart Tech Jewelry - Ringly Video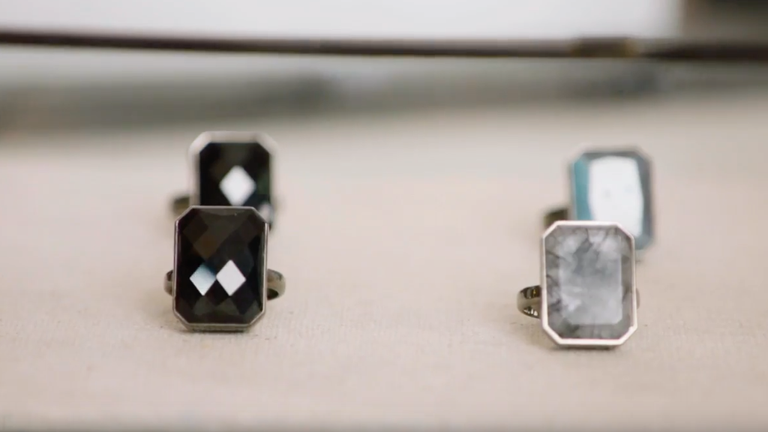 (Image credit: marie claire )
You're on a first date, being SO good about your cell phone etiquette, only to find out two hours later that it's the end of the world, or your house is on fire, or Kylie Jenner breathed.
Enter Christina Mercando, founder of high-tech jewelry maker Ringly (opens in new tab), who was inspired to make women's lives easier by making their jewelry smart. Her collection of blingy cocktail rings can alert you of any incoming/missed calls or messages from your phone, without the need for bulky accessories (or parking your phone on the dinner table). The rings are made with real gemstones and charge in their own special box. We're thinking it's the perfect gift for that girl you can never seem to get in touch with. Learn more in the video above.
See more Inventionaries who are changing the way the world works here (opens in new tab).
Follow Marie Claire on Facebook (opens in new tab) for the latest celeb news, beauty tips, fascinating reads, livestream video, and more.