This Fountain in Italy Is Giving Out Free Wine, 24/7
BRB, booking a flight.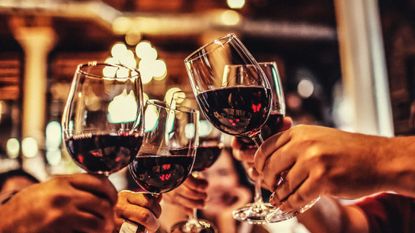 (Image credit: Getty Images)
From Rome's Trevi masterpiece to the wedding-cake shaped display at Milan's Piazza Castello, Italy isn't exactly hurting for fountains. But a new one in Abruzzo just jumped to the top of our bucket list.
Last weekend, local vineyard Dora Sarchese installed a font that pours red wine instead of water. And the best part is, it's completely free. Simply bring a glass or bottle to the spout and help yourself.
Located in Caldari di Ortona, a town along the famous Cammino di San Tommaso pilgrimage route, and designed by architect Rocco Valentini, the fountain will be open 24/7. And while anyone can partake in the drink, the vineyard hopes it will become a "meeting place for pilgrims and wine lovers," and has already warned that this is not a place for "drunkards" or "louts."
Nor is it a publicity stunt. La Fontana del Vino is here to stay, giving us all the more time to book our flights.