'SNL' Finally Addressed the Harvey Weinstein Allegations
This follows Weinstein's expulsion from the Academy.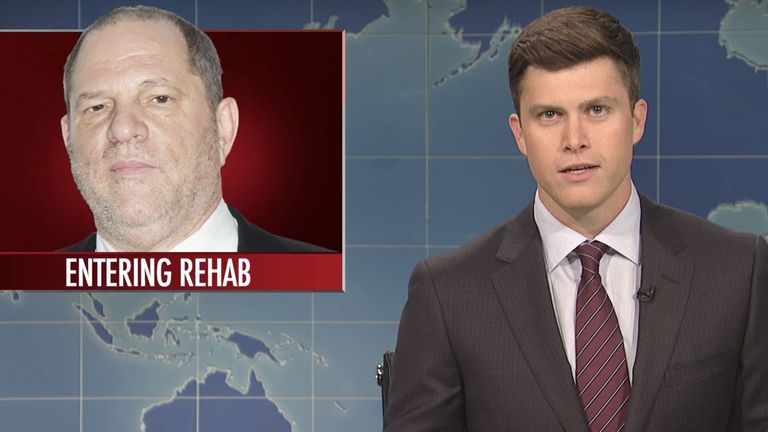 (Image credit: NBC)
Last week, Saturday Night Live drew criticism for failing to address the sexual assault allegations brought against Harvey Weinstein. But on this week's show, the Weekend Update segment discussed Weinstein at length, and didn't hold back in denouncing the producer.
SNL's commentary came after an emergency meeting was held on Saturday to remove Weinstein from the Academy of Motion Picture Arts and Sciences, with the board voting "in excess of the required two-thirds majority" to expel him (via Los Angeles Times).

On SNL, Colin Jost quipped that Weinstein is "reportedly going to Europe for sex rehab. Somehow, I don't think that's going to help anybody. He doesn't need sex rehab. He needs a specialized facility, where there are no women, no contact with the outside world, metal bars, and it's a prison." Watch the full clip here: