Trump Just Couldn't Resist Clapping for Himself During the State of the Union
And Twitter was quick to clap back at him.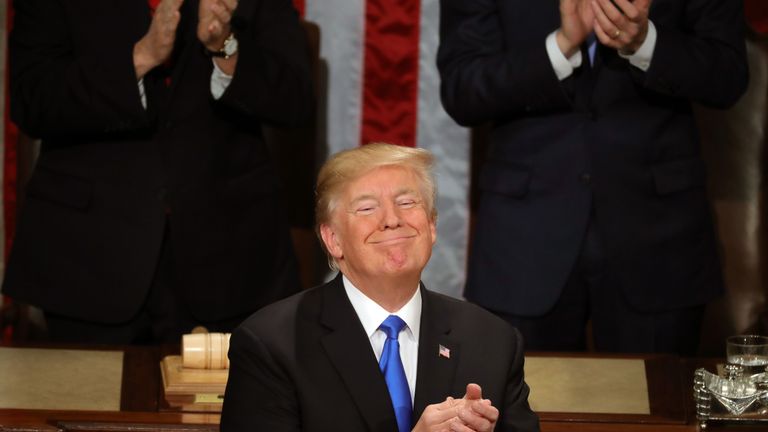 (Image credit: getty imagw)
New drinking game: Take a shot every time Donald Trump claps into the microphone during his State of the Union speech. If you were playing along last night, chances are you're waking up with a headache.
But we weren't the only ones to notice this, of course. Twittsersphere chimed in after realizing that Trump just couldn't resist clapping for himself. (Or maybe he was showing the audience *when* to clap?) Either way, Twitter users had some pretty hilarious things to say.
Here are the best reactions:
Trump applauding himself is just … perfect. #SOTU pic.twitter.com/m3s71IZdXPJanuary 31, 2018
See more
Find someone that claps for you as often as trump does for himself #SOTUJanuary 31, 2018
See more
Why is the POTUS clapping for his own speech at every pause? Is he afraid the audience won't know when they are supposed to applaud? ????January 31, 2018
See more
Jeb Bush had to ask people to please clap. Trump is all like I can do it my damn self! #SOTU #clapforyourselfJanuary 31, 2018
See more
Alright.... audio guy needs to mute the mic when @POTUS claps. #SOTUJanuary 31, 2018
See more
Had to walk away from the SOTU broadcast, not because of the speech itself, but because of Trump's clapping himselfJanuary 31, 2018
See more
RELATED STORIES