Donald and Melania Trump Will Meet Queen Elizabeth Later This Year
The Queen invited the Trumps for a state visit, and they accepted.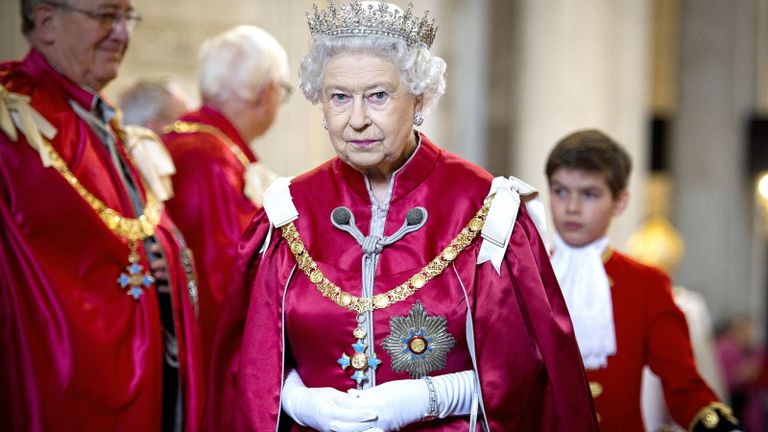 (Image credit: ARCHIVES)
On Friday, Theresa May, the prime minister of Great Britain, became the first world leader to visit President Donald Trump since he's taken office, and one question (of the many) looming over the meeting was whether the Royal Family would extend an invitation to the Trumps for a formal state visit.
During a joint press conference on Friday, May confirmed that an invitation was extend to Donald and Melania Trump—and they accepted.
"I have today been able to convey her majesty the Queen's hope President Trump and the first lady would pay a state visit to the United Kingdom later this year, and I'm delighted the president accepted that invitation," she said.
It's not immediately clear when the state visit will take place and which members of the royal family will be in attendance.
The U.S. and Great Britain have what is considered a "special relationship," an informal term that refers to the nations' close political, diplomatic, economic and military ties. Trump, who said during prepared remarks that the countries' relationship has "never been stronger," also elicited laughter after a BBC reporter—whom May called on—posed a particularly tough question:
Trump's response:
The president later said he supports torture but would defer to his defense secretary, General James Mattis, on the topic. Mattis opposes torture. Trump said it was too early to tell how his relationship with Russia would be and didn't respond to the comment about abortion.
Follow Marie Claire on Facebook for the latest celeb news, beauty tips, fascinating reads, livestream video, and more.