Kathy Griffin Apologizes for Posing with Trump's Severed Head Amidst Backlash from Both Sides of the Aisle
She's been denounced by CNN, Democrats, and Republicans alike.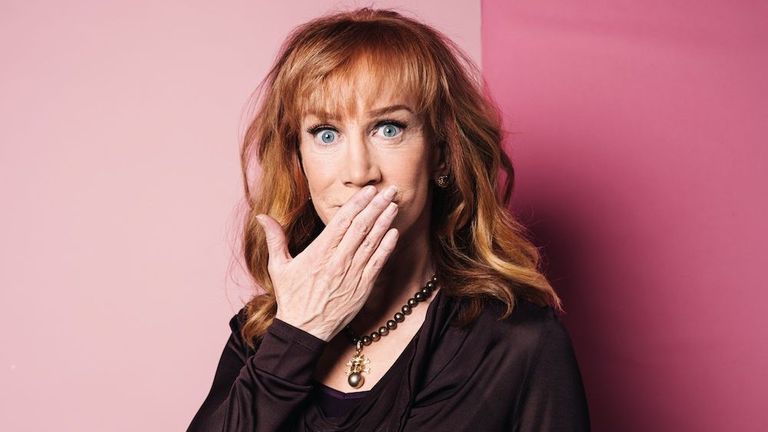 (Image credit: Getty Images)
Yesterday, Kathy Griffin posted photos and an accompanying video of her posing with a crummy-looking Donald Trump head covered in fake blood. She had no message, no point—just shock value and a lazy plan to get attention. It worked. Oh boy, it worked.
Almost immediately, the stunt was hit with universal backlash from Chelsea Clinton to the actual goddamn U.S. Secret Service:
This is vile and wrong. It is never funny to joke about killing a president. https://t.co/zIiuKoMyFwMay 30, 2017
See more
Threats made against @SecretService protectees receive the highest priority of all of our investigations. #ProtectionNeverRestsMay 30, 2017
See more
It wasn't right when peoplel hung lynched Obama effigies, just as what Kathy Griffin did isn't right now.May 30, 2017
See more
Then it only took a matter of hours for Griffin to issue an apology for the images.
"I sincerely apologize," Griffin said in a Twitter video. "I am just now seeing the reaction of these images. I'm a comic. I crossed the line. I move the line, then I cross it. I went way too far. The image is too disturbing. I understand how it offends people. It wasn't funny. I get it."
But the damage had already been done. CNN, where Griffin has co-hosted New Year's Eve coverage for the last 10 years, denounced the stunt.
"We found what she did disgusting and offensive," a CNN spokesperson said in a statement Tuesday evening. "We are pleased to see she has apologized and asked that the photos be taken down. We are evaluating New Year's Eve and have made no decisions at this point."
CNN anchor and Griffin's New Year's Eve co-host Anderson Cooper also denounced the photo.
For the record, I am appalled by the photo shoot Kathy Griffin took part in. It is clearly disgusting and completely inappropriate.May 31, 2017
See more
And of course, human publicity stunt Donald Trump himself also took notice. Between incoherent late night Tweets about "covfefe," he also blasted Griffin.
None of this should come as any surprise, though. This is the exact type of attention Griffin wanted, but it's probably going to cost her.
Follow Marie Claire on Facebook for the latest celeb news, beauty tips, fascinating reads, livestream video, and more.
Matt Miller is a Brooklyn-based culture/lifestyle writer and music critic whose work has appeared in Esquire, Forbes, The Denver Post, and documentaries.