Sex Advice: Help, I Can't Orgasm
Sex Advice from Sexpert, Logan Levkoff.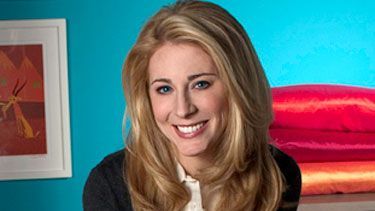 (Image credit: Marie Claire)
I am hoping you can help me out because this has been a long hard problem for me. I can't seem to orgasm while having sex. I have tried every in the book, tried oils, food, even random places, and still nothing. It always feels amazing, but I just can't orgasm. It's been so long for me I don't even know if I am anymore. Help please!!!
I am so glad that you wrote to me about this, because you're certainly not alone. In fact, most women (roughly 70% of sexually active women) do not have orgasms from sexual intercourse. Shocking…especially because we are led to believe that sex is always going to end in climax. It often does, for men. The reason is this - the clitoris is where the majority of women's orgasms come from, and it is located at the top of the vulva, where the labia meet. The clitoris is sometimes tucked behind an area which is called the clitoral hood, but has "clitoral legs" (more nerve endings and erectile tissue) that extend inside the body. Because it isn't located directly inside of the vagina, many times it isn't stimulated during intercourse. The fact is, if you don't have vaginal orgasms (stemming from inside of the vagina) and not all of us do, you're going to have to find a way to stimulate the clitoris (either manually or using a vibrator) during intercourse to achieve that orgasm.