Most Famous Fake Orgasms in Movies
Look back at Hollywood's best climaxes in all their screaming, fist-pounding glory.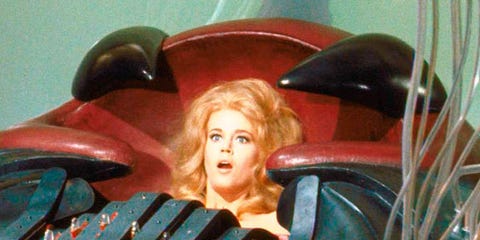 What does an orgasm look like? If you believe Hollywood, there's screaming, fist-pounding, and liberal taking of the Lord's name in vain. Here, our favorite movie O's.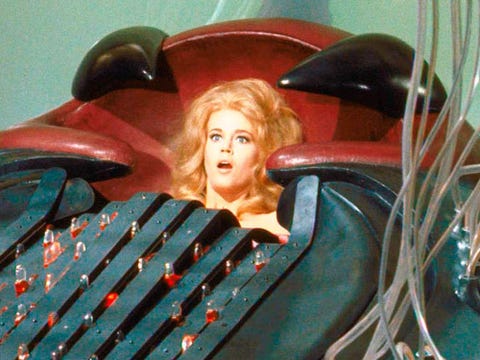 Barbarella
Jane Fonda's campy 1968 sci-fi comic-book heroine is placed in the Excessive Machine, meant to pleasure her to death. (She survives.)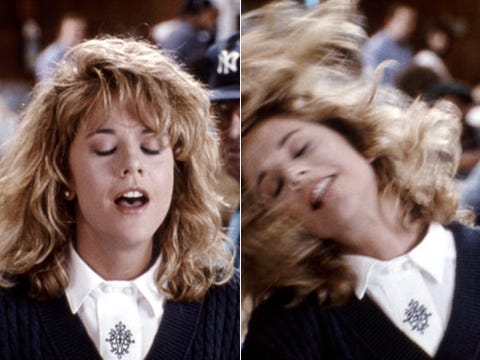 Columbia Pictures/Everett Collection
When Harry Met Sally
The gold standard of on-screen orgasms, Meg Ryan's 1989 performance in a New York City deli proved to every guy in America that, yes, women fake it.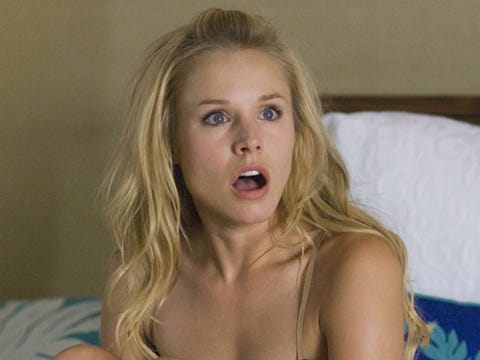 Forgetting Sarah Marshall
Kristen Bell fools no one in a shrieking attempt to make her ex (in the next room) jealous in this 2008 hit. Russell Brand found it "deeply upsetting." We were just embarrassed.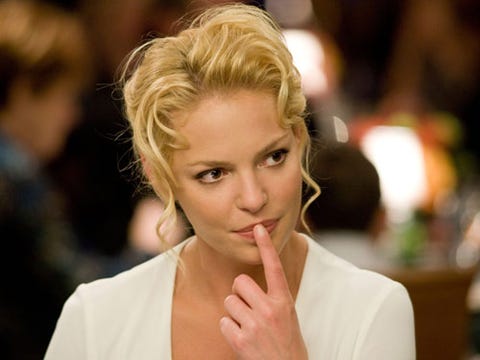 Columbia Pictures/Everett Collection
The Ugly Truth
Katherine Heigl's type-A producer catches a buzz when her vibrating panties go on the fritz in the 2009 comedy. Surprisingly, the icy Heigl nails it. It's always the quiet ones.
This content is created and maintained by a third party, and imported onto this page to help users provide their email addresses. You may be able to find more information about this and similar content at piano.io