These Erotic Massage Candles Are What Your Date Night is Missing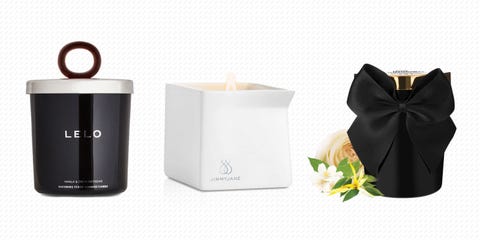 Though erotic massage gets a bad rep from cheesy romance movies where lovers douse each other in hot wax, sex experts suggest it's one of the best ways to literally blaze up your foreplay. It's a sensual experience in more than one way since it's all about touch and smell and don't fret: there won't be any second-degree burns in order. The candles burn down to a warm oil that's as relaxing as it is exciting to use—see what I did there? Below, our top six picks for an erotic date night ahead.
1
Bijoux Indiscrets Aphrodisia Massage Candle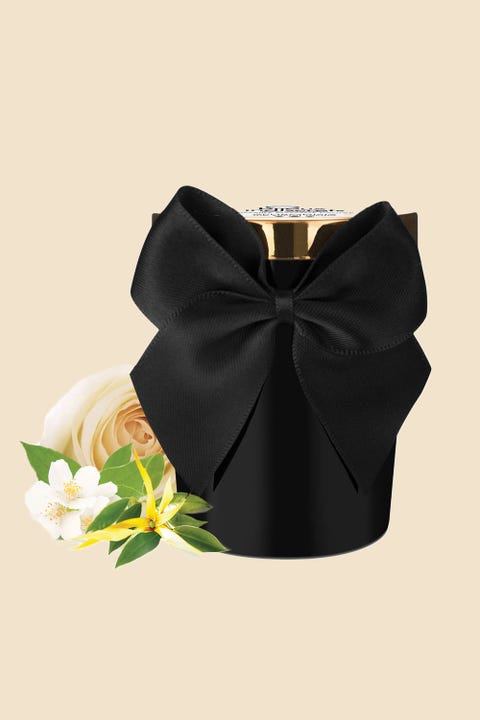 Wrapped up like a present, this Bijoux candle is one of the best sexy gifts you can share with someone else. It's a best-of-all-worlds variety of aphrodisiac scents like jasmine and ylang ylang that smells amazing whether you're using it as a massage candle or simply as a room freshener.
$18; sexcusemoi.com.

2
Jimmyjane Afterglow Natural Massage Candle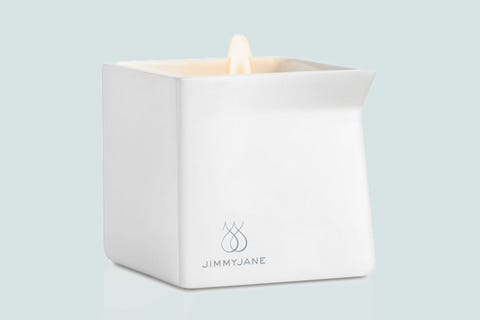 It briefly cameoed in an episode of Girls, but beyond the television fame it's also one of the most popular massage candles around. Its pointed spout helps you avoid spilling oil everywhere (bless) and it comes in a range of scents to engage the senses—like fresh cucumber or an "if only it were edible" cocoa option.
$29; sexcusemoi.com.
3
Lelo Flickering Touch Massage Candle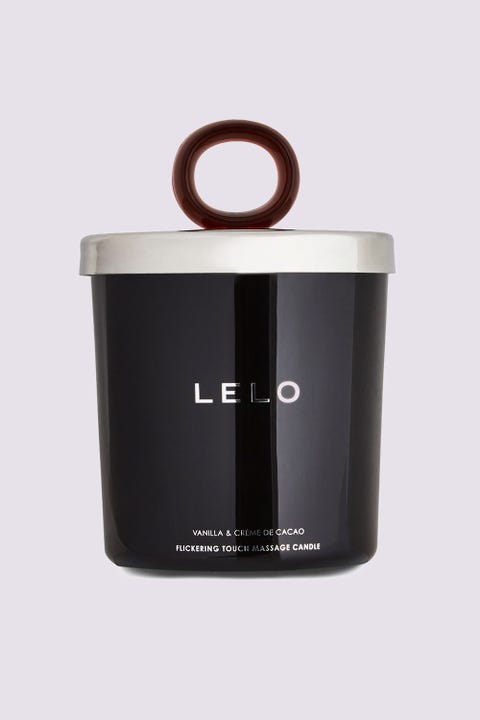 Lelo's sex toys always look like verifiable product porn, so it makes sense that their flickering massage candle would look just as chic on the night stand. And they put just as much thought into the ingredients: their candles are all-natural and come in three calming scents: vanilla, snow pea, and a combo of black pepper and pomegranate.
$35; lelo.com.

4
Treets Relaxing Chakras Massage Candle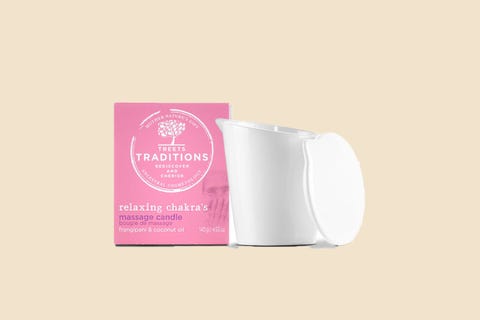 Light a match to this all-natural massage candle when you want to chill out and turn up. It's very well-suited for sensitive areas, since it's created without harsh ingredients or scents, and its coconut oil will leave your partner's skin soft-as-a-baby, too.
$20; treets.com.
5
Coco de Mer Roseravished Massage Candle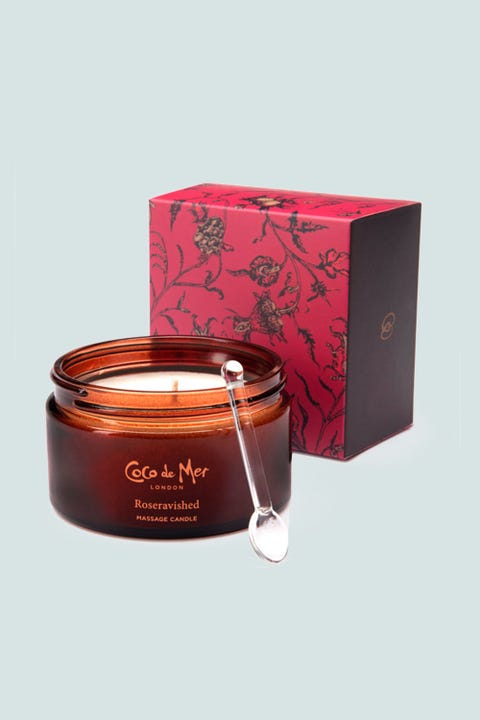 It might seem like a small fortune, but consider this magic candle worth its weight in liquid gold. It's just as fun to unwrap as it is to light up (the sensual rose and cedarwood scents are key) and it comes with a little spoon so you can avoid an oily mess.
$45; lovehoney.com.
6
Babeland Massage Candle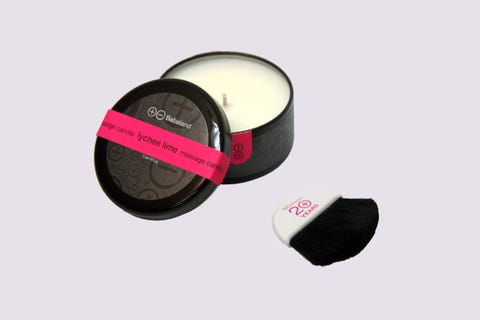 For a touch of exoticism, look to Babeland's lychee-lime massage candle that smells like a rainy escape to the tropics. This little guy burns down to an oily mixture of jojoba, avocado, and vitamin E oils that's super nourishing for the skin, so consider it just another step in your nighttime skincare routine 😉.
$16; babeland.com.
This content is created and maintained by a third party, and imported onto this page to help users provide their email addresses. You may be able to find more information about this and similar content at piano.io