Dear Red Ombré Hair, We Are Officially in Love with You
You free next Saturday, or?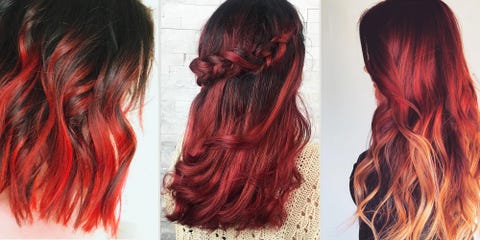 "Eh, I don't know if I'm feeling red for my next dye job," you said, about five seconds ago, right before you looked at these insanely pretty inspo pics of red ombré hair ideas and changed your mind. Because below are some of the most screenshot-worthy hair colors, like black-cherry tints, cranberry-dipped ends, and all-over washes of shiny, fiery-red color that'll make you want to skip work and head to the salon, instead. Which, honestly, we would fully support. Find your new shade, ahead.
This content is created and maintained by a third party, and imported onto this page to help users provide their email addresses. You may be able to find more information about this and similar content at piano.io