The Celebrity Guide to Wavy Hair
It's time to ride this star style wave.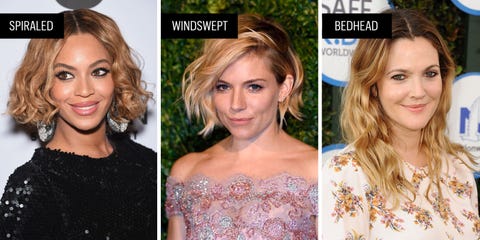 Design by Mike Stillwell
Getty Images
'Tis the season for waves, but as much as we try to hone in on the "perfect" look, the truth is there's no such thing. That's right—there's an entire spectrum of waves to choose from, whether you're going for perfectly undone or more tightly-wound coils. To ensure you've got every kind of 'do on your radar for summer, we've compiled the styles that are making big waves in Hollywood. (Pun fully intended.)
Ciara
No one does mermaid lengths and soft waves like Ciara.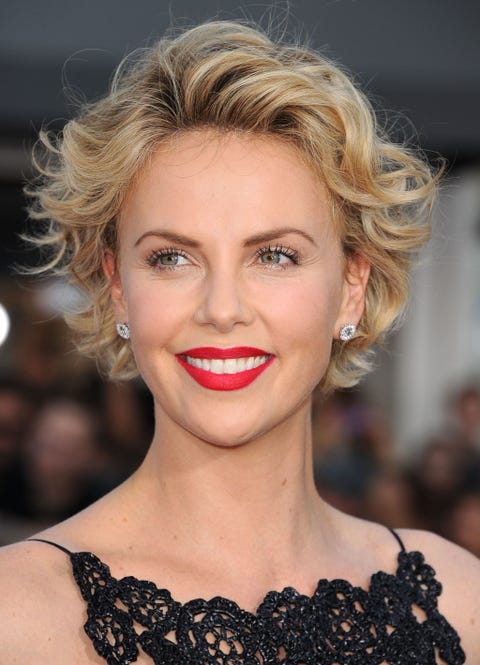 Charlize Theron
Proof that all-over spirals can look super pretty on a shorter cut.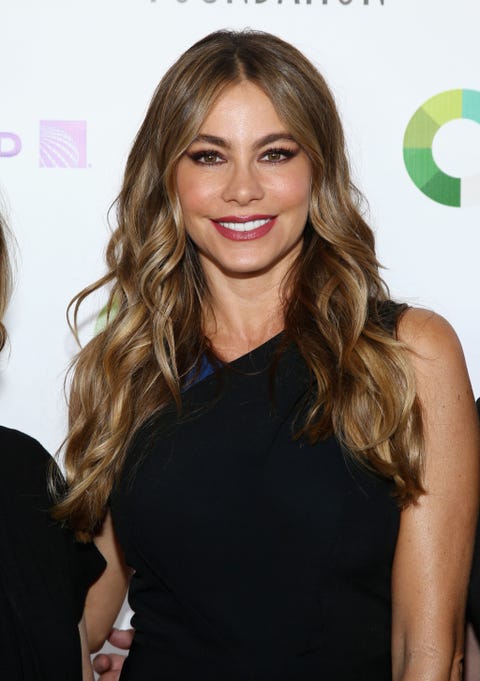 Sofia Vergara
Sunkissed highlights and beachy waves are the ideal summer look.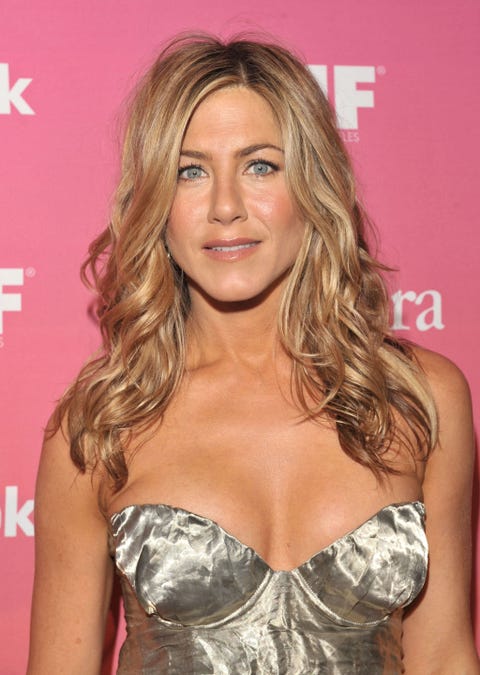 Jennifer Aniston
Barrel curls are not what we've come to expect from Aniston, but her signature layers make for a waterfall effect of waves.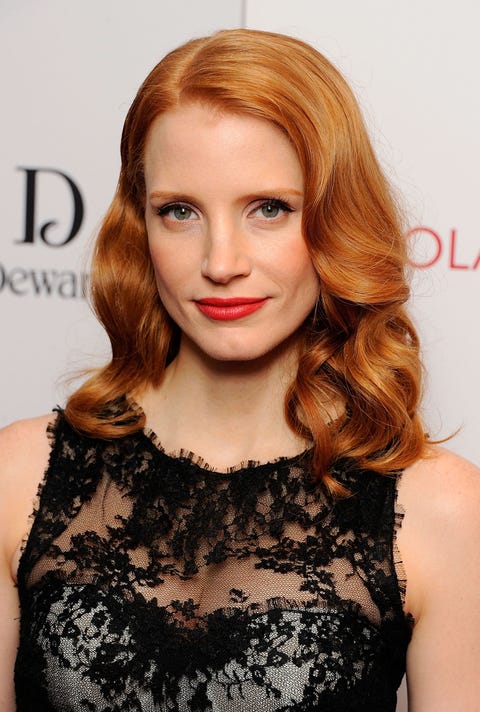 Jessica Chastain
Adding lustrous color and shine to your waves will only make them pop more.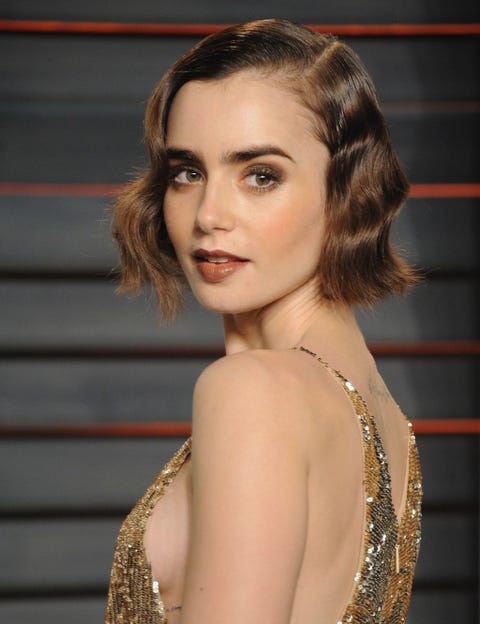 Lily Collins
Collins turns up the Old Hollywood glamour with some Jean Harlow waves.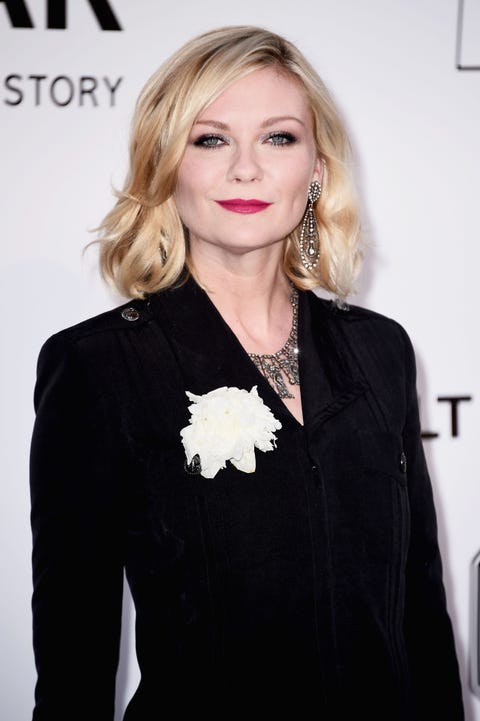 Kirsten Dunst
Pro tip for platinum blondes: tousled strands and a red lip = red carpet gold.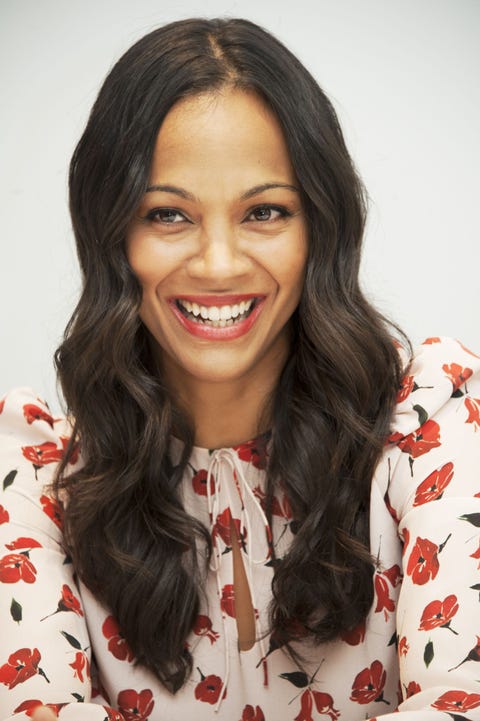 Zoe Saldana
Some quality time (and practice) with a mid-sized barrel curling iron and you could nab soft-to-the-touch ringlets like Saldana's.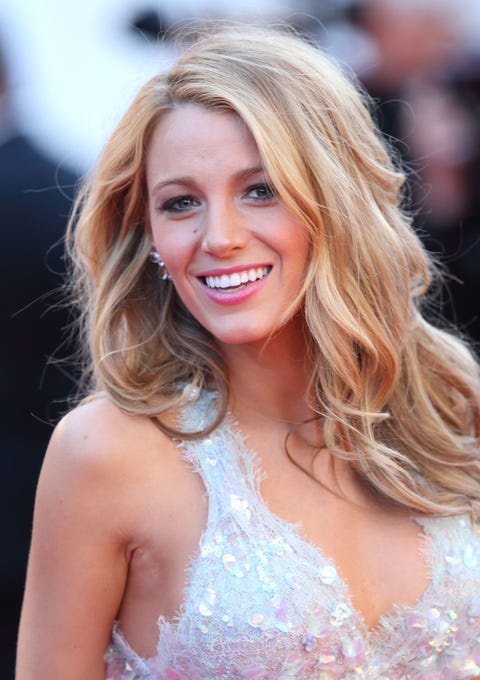 Blake Lively
Lively's spritzed and scrunched her waves at the roots to achieve this sexy bedhead volume.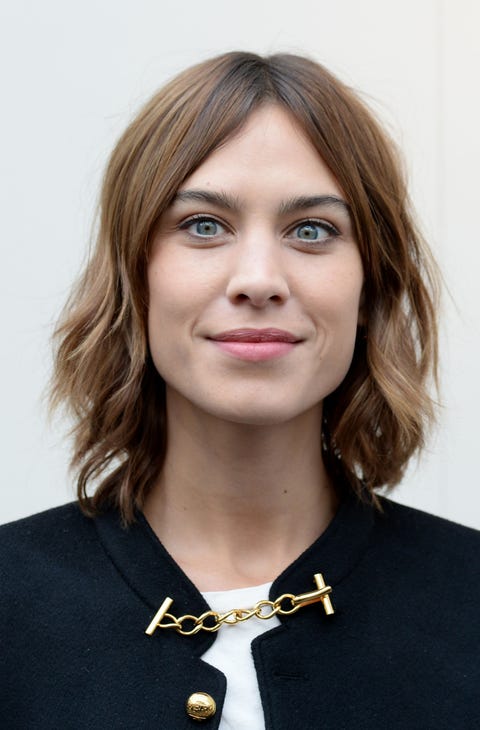 Alexa Chung
Here, Chung shows how to salvage a tough hair situation: Add some piece-y waves to a boring center-part lob, and voilà.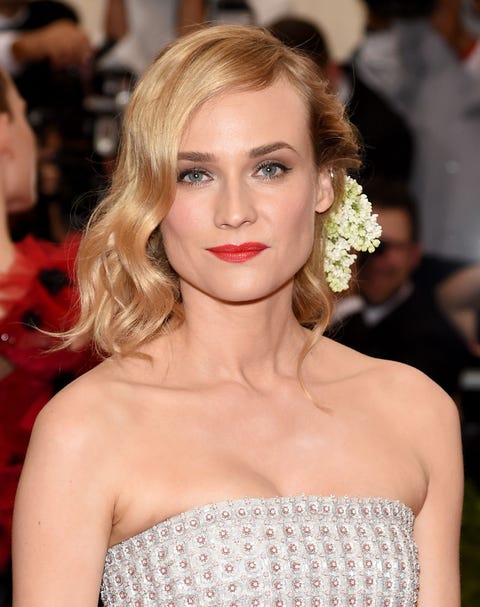 Diane Kruger
We vote sun-kissed curls and a mini bouquet of flowers as the ideal evening look for this summer.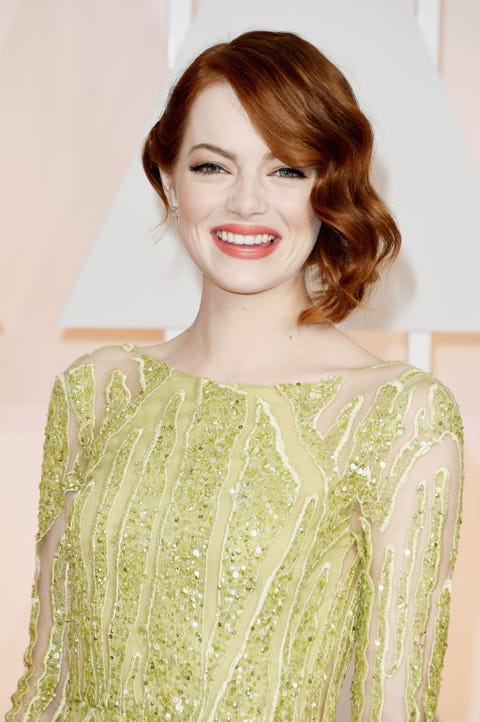 Emma Stone
The queen of Never Boring Red Carpet Moments nails her look with flowing asymmetrical locks that expertly contrast her lime-green gown.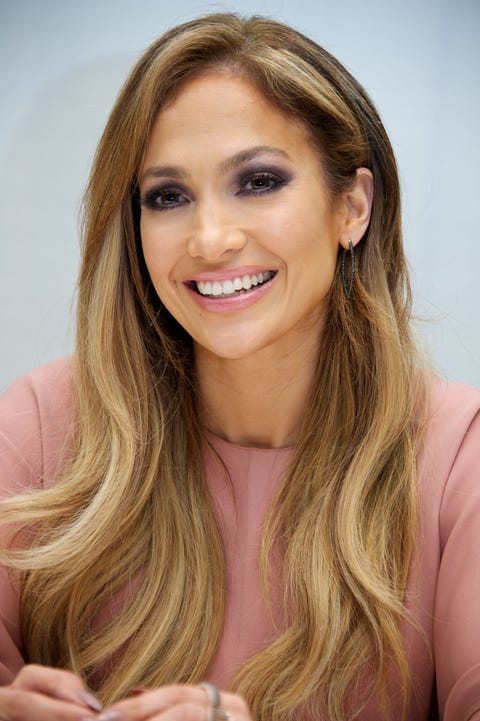 J.Lo
J.Lo accentuates her honey golden highlights with some swooshing S-waves.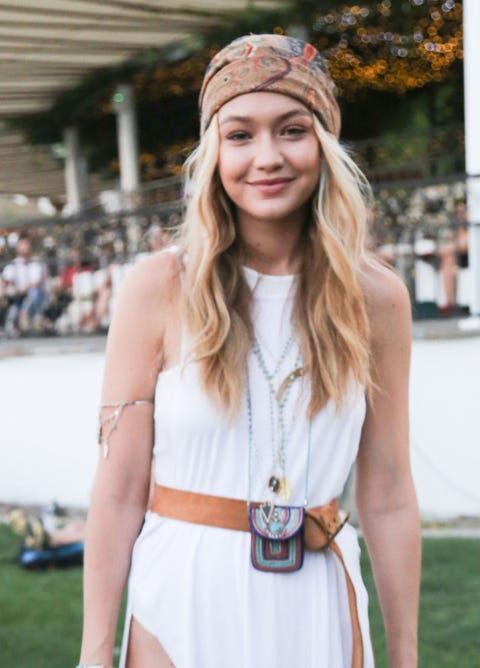 Gigi Hadid
Hadid shows us how supermodel strands are done at Coachella with a head full of just-right beachy waves.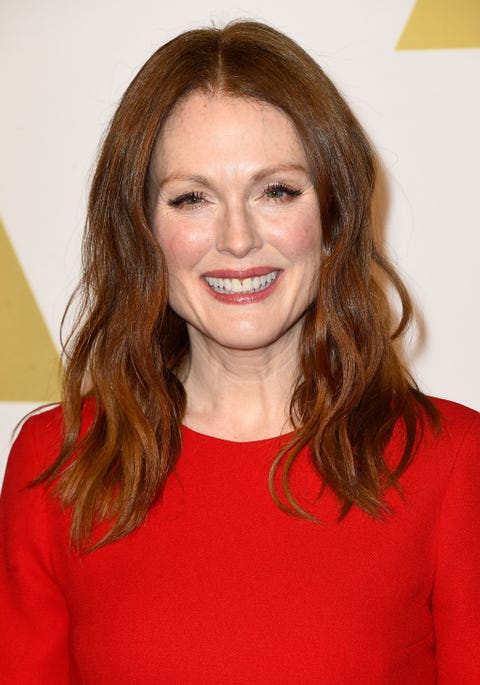 Julianne Moore
Moore's natural texture plays the starring role in this subtle, tousled look.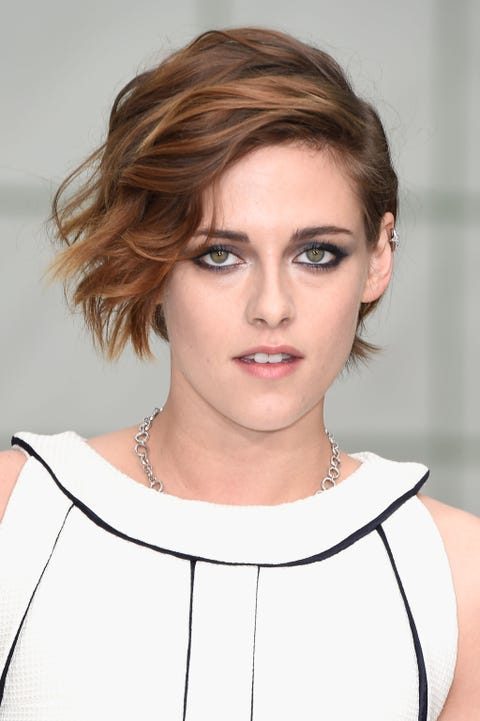 Kristen Stewart
Stewart plays up her multi-tonal strands with a swooping wing of waves by her forehead.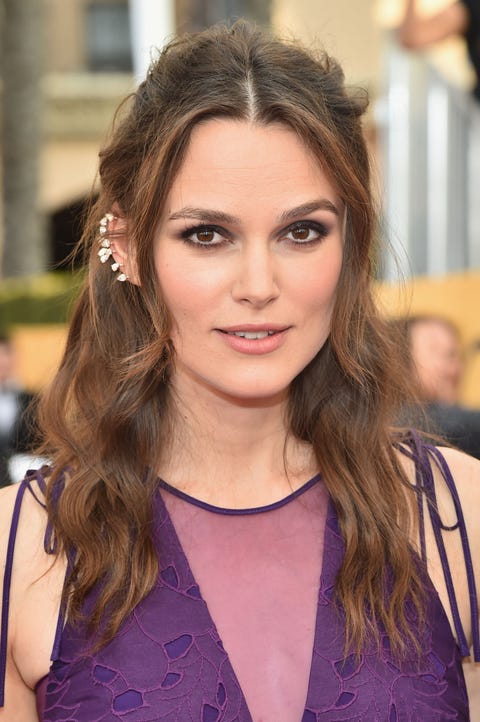 Keira Knightley
Knightley opts for a middle part and face-framing strands that offset her impressive ear candy.
Rihanna
RiRi proves that slightly mussed-up waves are decidedly cool for the red carpet.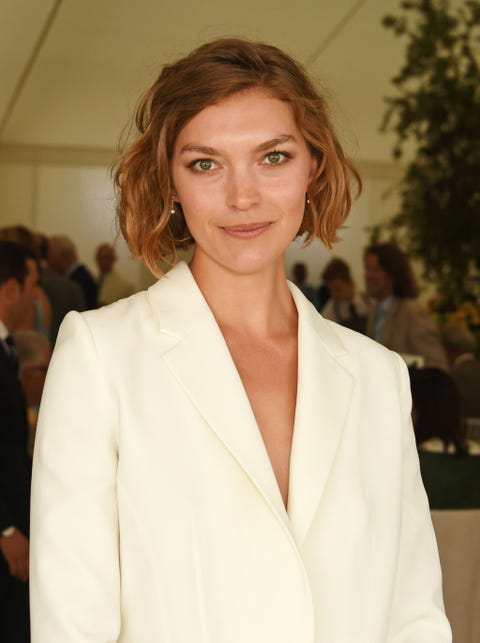 Arizona Muse
The keys to Muse's signature bob are lived-in texture and subtle highlights at the tips.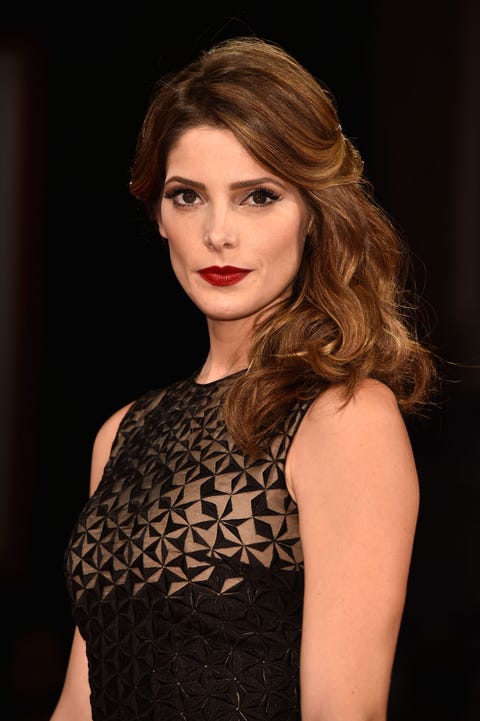 Ashley Greene
Greene goes the romantic route with a half-updo that focuses on the soft waves spilling onto her shoulders.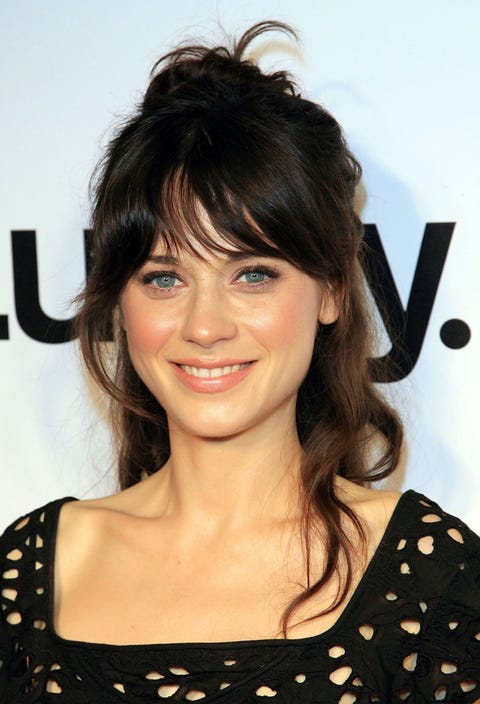 Zooey Deschanel
Deschanel perfects this lazy girl red carpet style by pulling her naturally wavy hair into a messy bun, flyaways and all.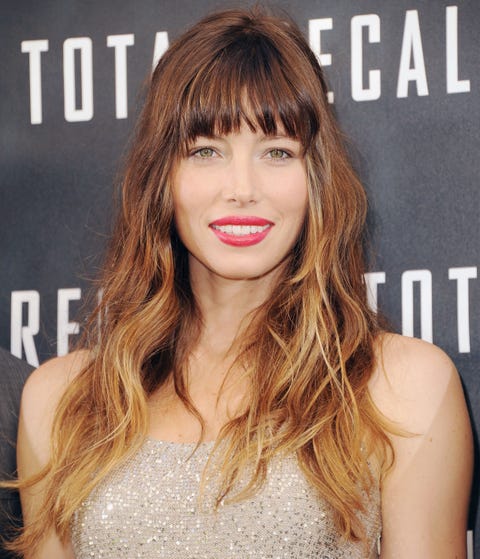 Jessica Biel
Biel plays with her ombré texture by mixing medium-barrel waves with straight, piece-y strands.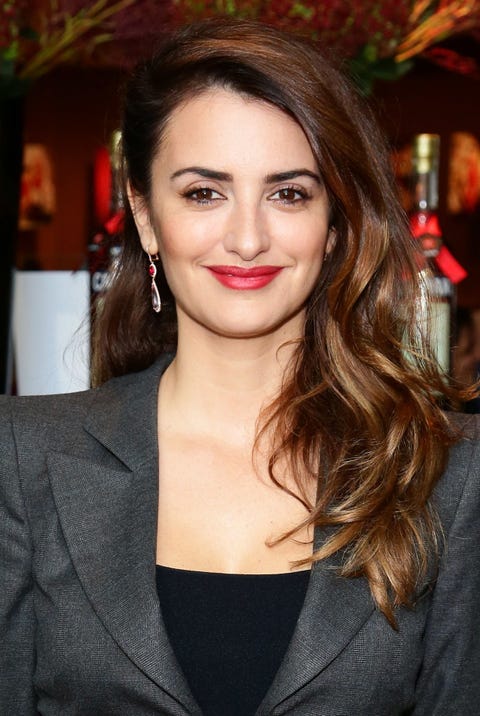 Penelope Cruz
Cruz serves up a retro look with a deep side-part and loose S-waves.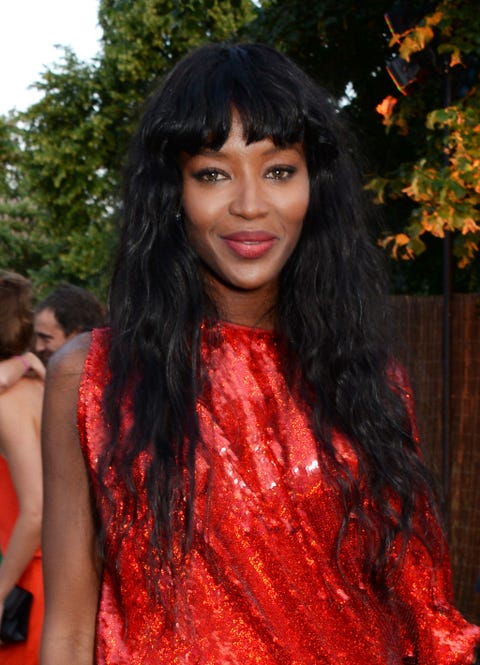 Naomi Campbell
Campbell ditches the pin-straight look for long, mermaid waves that have us itching for more length.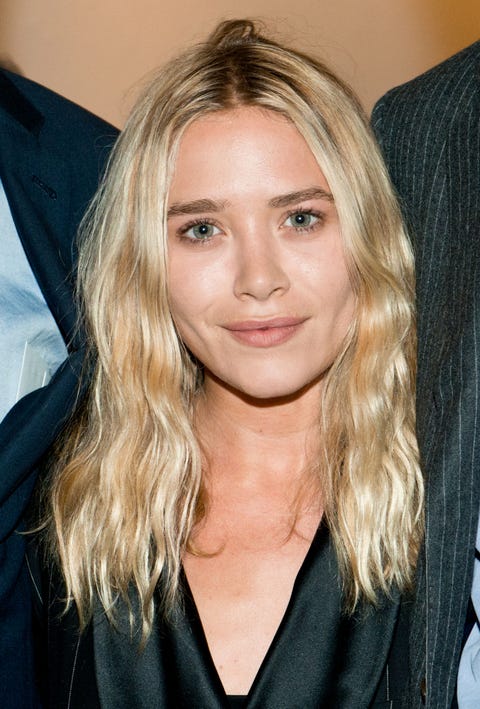 Mary-Kate Olsen
Olsen perfects the all-natural, wavy look by enhancing her blessed-with-it beachy texture with some sea salt spray (we can only assume).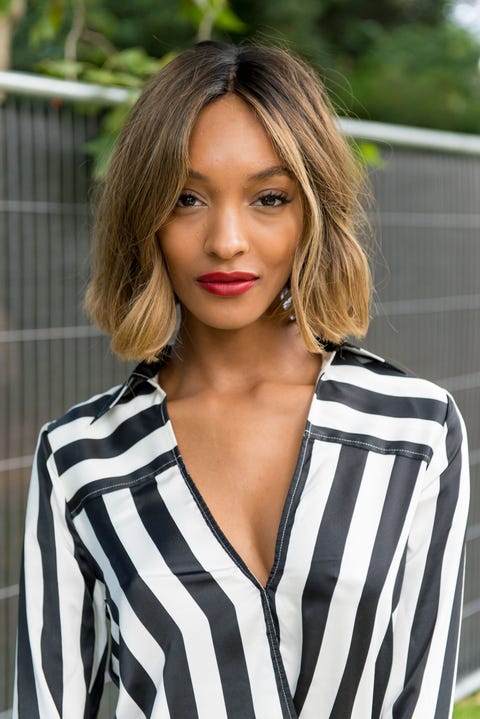 Jourdan Dunn
Dunn subtly incorporates waves into her look by only twisting the front pieces.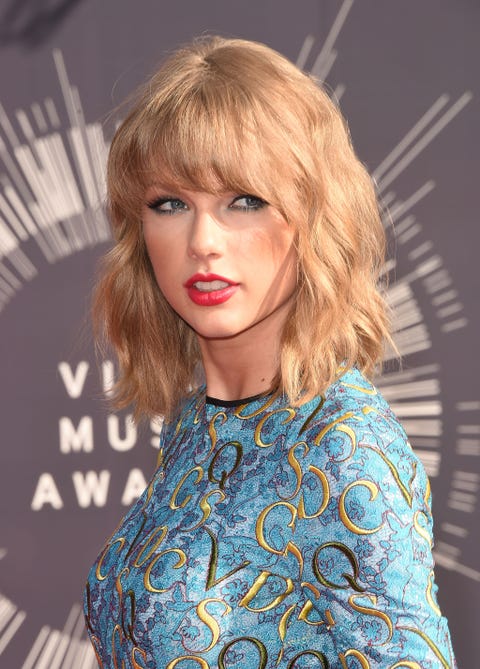 Taylor Swift
Swift adds dimension to her sandy lob with quasi-bedhead waves.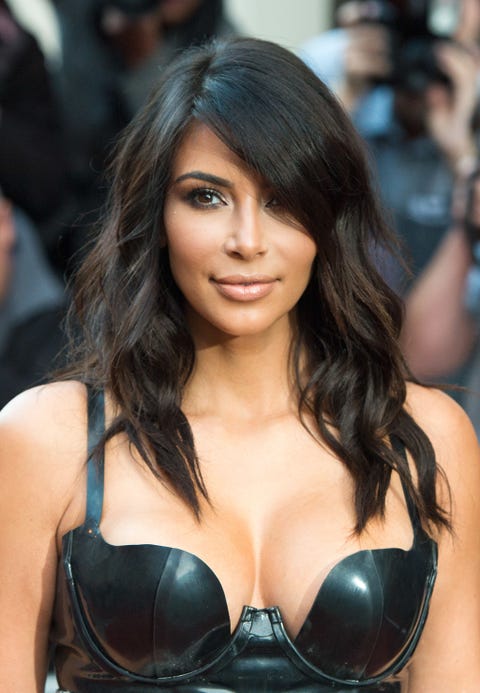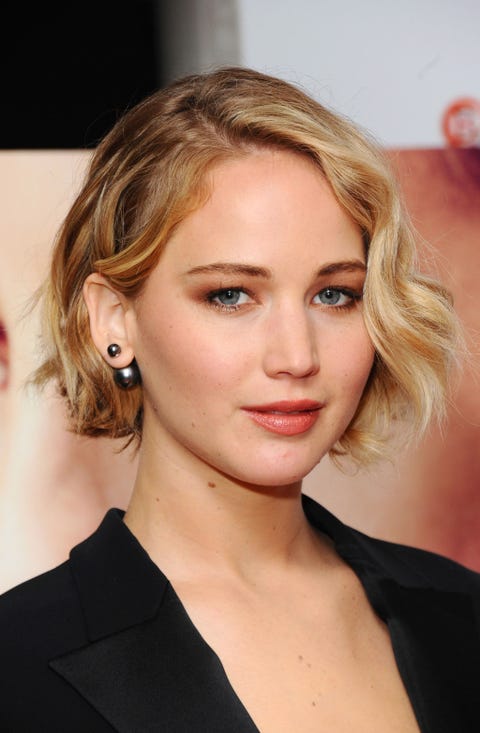 Jennifer Lawrence
J-Law frames her face with artfully-curled pieces that are never too perfect.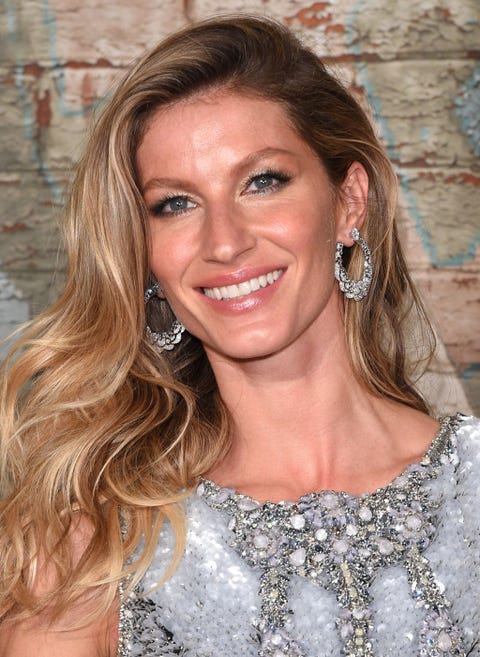 Gisele Bündchen
The queen of sun-kissed waves. We don't pretend to know her secrets, but we do think her A-grade genetics are huge part of it.
This content is created and maintained by a third party, and imported onto this page to help users provide their email addresses. You may be able to find more information about this and similar content at piano.io