15 Female TV Characters That Have Incredible Hair, Ranked
For your pinning pleasure.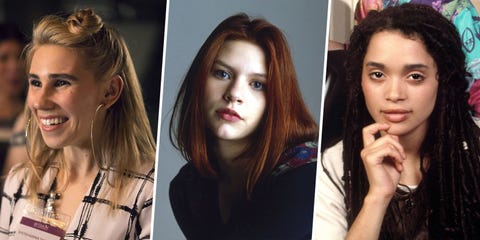 TV shows we love and grew up with hold a special place in our hearts (and Netflix dockets) forever—so does great hair. From Angela Chase's signature deep auburn lob to Denise Huxtable's parade of effortlessly-cool styles, here are the small screen stars with next-level 'dos, ranked.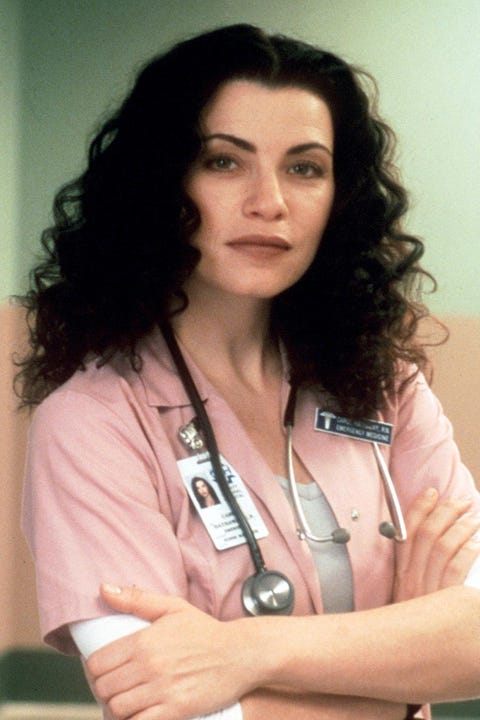 #15: Carol Hathaway on 'ER'
On The Good Wife, Julianna Margulies wore a wig to ensure there was never a smooth, pin-straight strand out of place. And thus, we almost forgot about her gorgeous natural curl pattern, which we idolized when she played Nurse Hathaway on ER.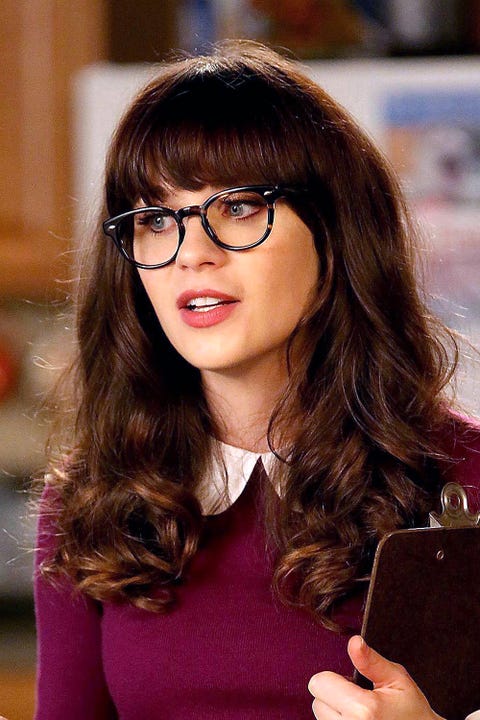 #14: Jess Day on 'New Girl'
Zooey Deschanel has such thick, shiny, and long strands, it's hard to believe they're not hair extensions. And while bangs are her signature IRL, we love how they complement fictional Day's big, bouncy curls. Her life may be in shambles, but you'd never know it thanks to her polished coils.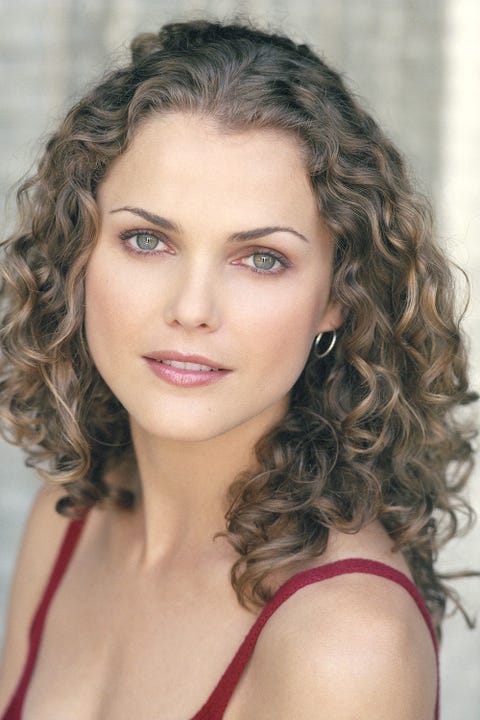 #13: Felicity Porter on 'Felicity'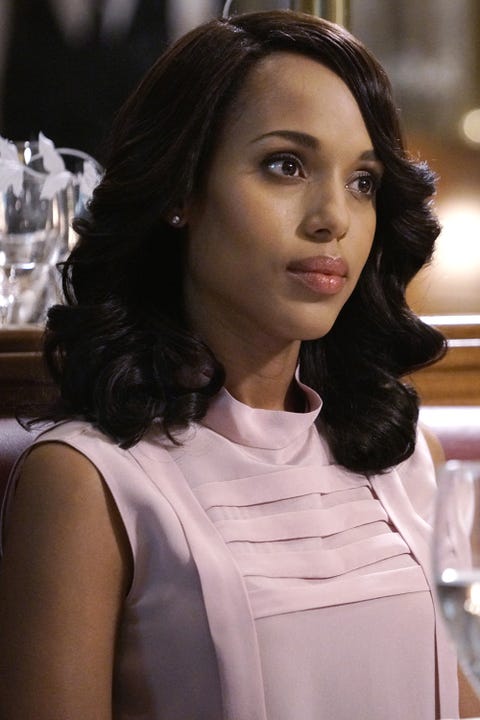 #12: Olivia Pope on 'Scandal'
Whether it's coiffed to perfection or she's wearing her natural texture, Pope's hair is always on point. However, we'd love to see her natural curls in the White House as opposed to only when she's off duty.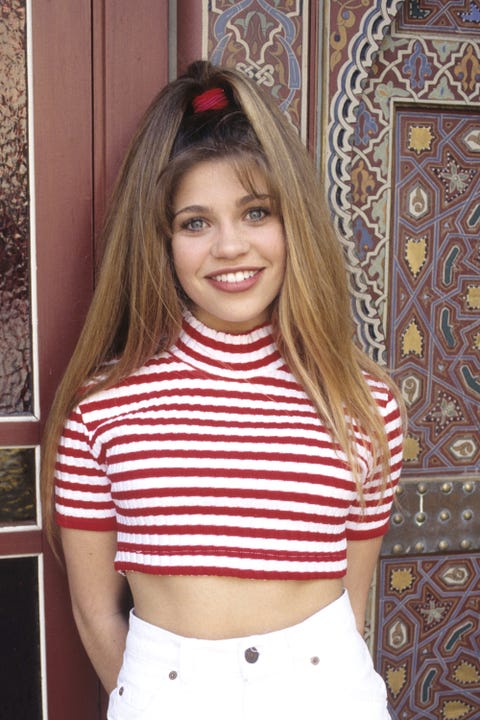 #11: Topanga Lawrence on 'Boy Meets World'
With its Rapunzel-like length and never-touched-a-hot-tool-in-its-life density, Topanga's hair was, and is, the stuff of dreams. We especially loved it crimped in the early days, as well as tossed up in a Baby-Spice-style half-up, half-down situation come high school.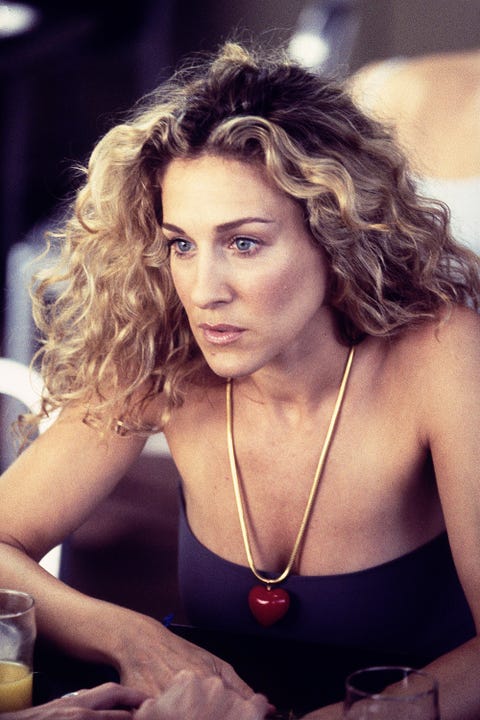 #10: Carrie Bradshaw on 'Sex and the City'
Much like she did with her wardrobe, Bradshaw liked to switch up how she styled her hair. But like her classic "Carrie"-emblazoned pendant necklace, she always had her cloud of dirty blonde c-c-c curls.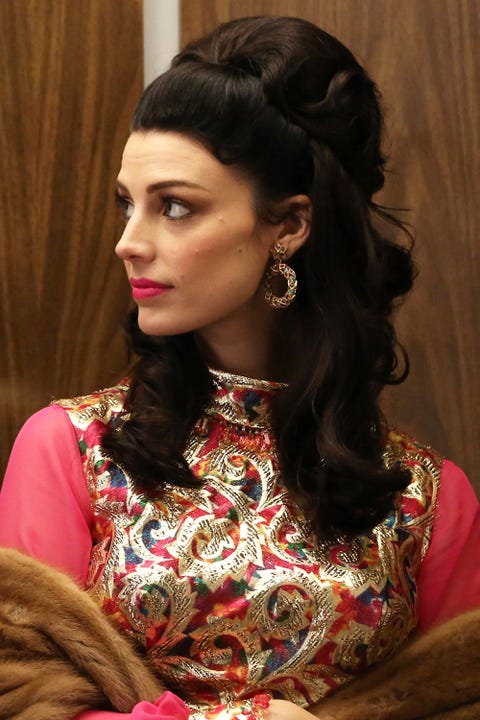 #9: Megan Draper on 'Mad Men'
While we loved Betty Draper's '50s ice queen hair, it was Don's second wife Megan who really made us swoon. She paired heavy eye makeup with elaborate, of-the-moment late '60s/early '70s 'dos that were not for the faint of heart. And we were here for it.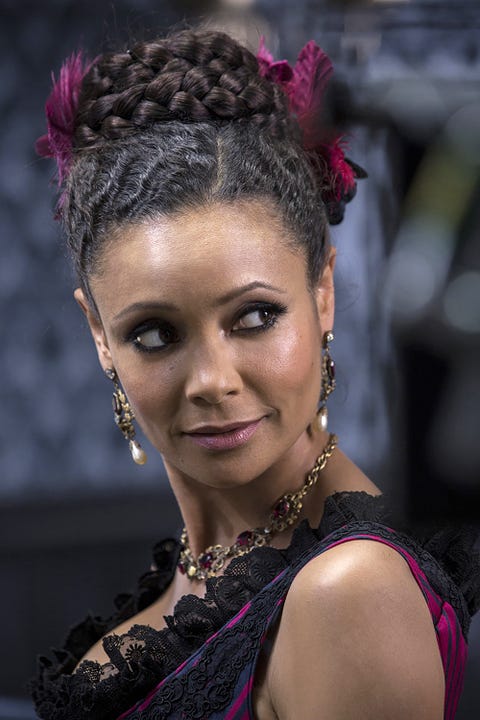 #8: Maeve Millay on 'Westworld'
Woven into elaborate braids and adorned with fuchsia plume, if we were a madam in a western sci-fi world, we'd wear out hair just like Maeve.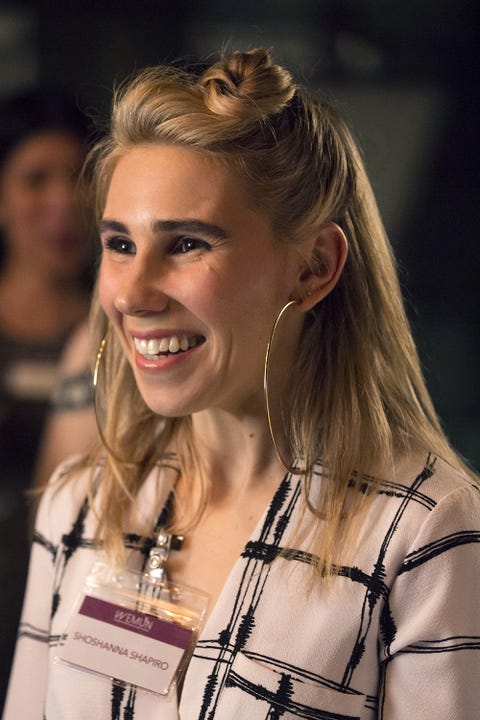 #7: Shoshanna Shapiro on 'Girls'
Throughout Girls' six-season run, we don't recall Shoshanna wearing the same hair look twice. And while some styles we're a lot better than others (we're still trying to erase that tilted sock bun from our memory), we can't knock the hustle.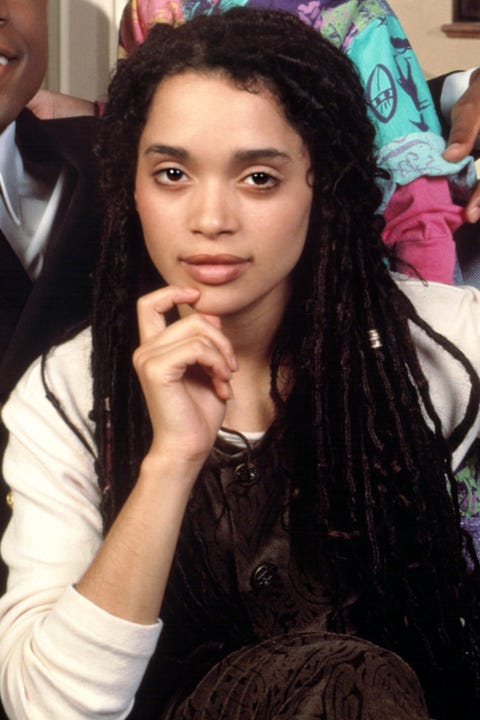 #6: Denise Huxtable on 'The Cosby Show'
Oh man, where do we even begin with the pure magic that is Denise Huxtable? Over the course of The Cosby Show, the family's second eldest daughter experimented with everything from androgynous short hair to natural curls waist-length dreads. No to mention had unrivaled hair accessory game.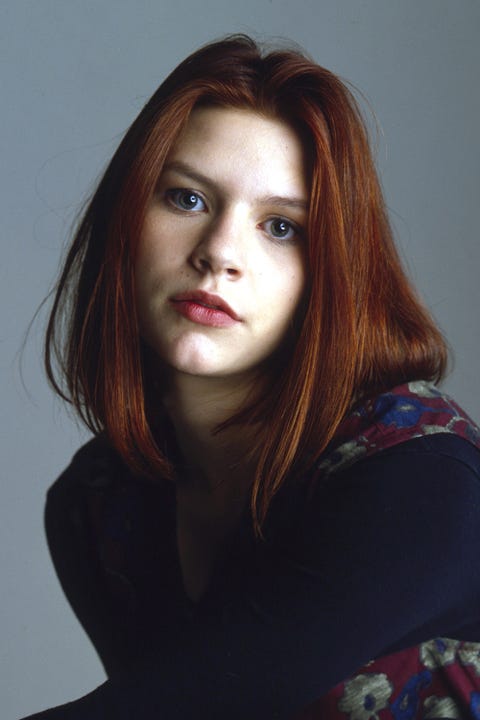 #5 Angela Chase on 'My So Called Life'
There are internet forums dedicated to finding the shade of Manic Panic used to achieve Angela Chase's deep crimson hair. Perfectly suited to her porcelain skin and teenage angst, we can't imagine her character looking any other way.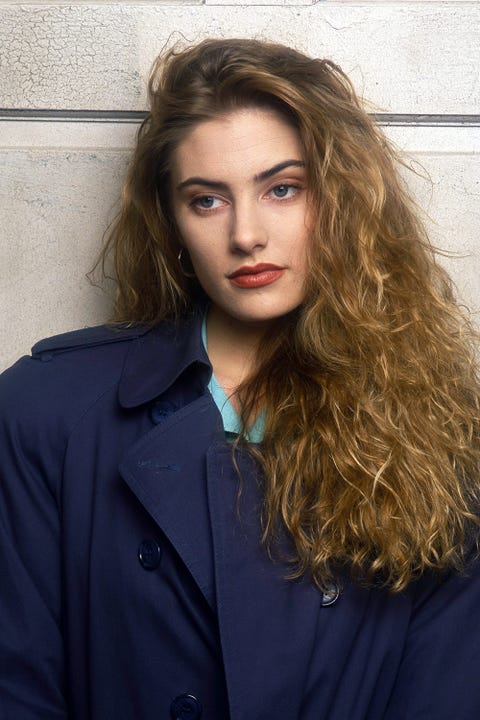 #4: Shelly Johnson on 'Twin Peaks'
From its seemingly-natural sombré color to its thick, wavy texture, Shelly had the kind of hair you dreamed about in high school. You just sweep it to the side, watch the boys weep, and call it a day.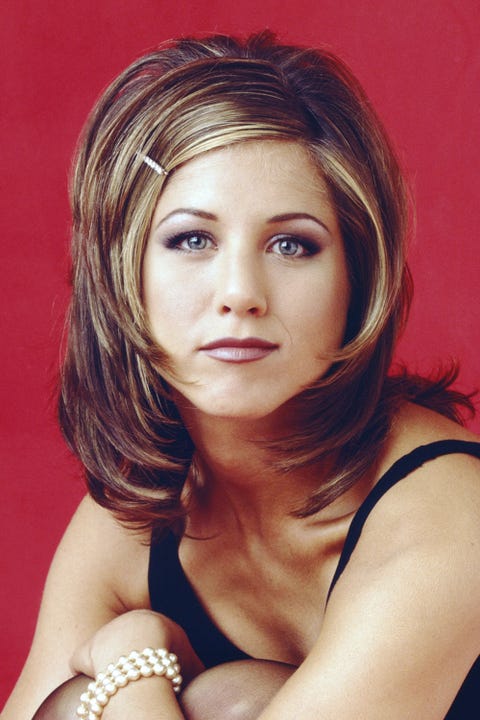 #3: Rachel Green on 'Friends'
It may not feel as fresh as it did in the '90s, but "The Rachel" was today's equivalent of the cool-girl lob. And the Rachel Green hair inspiration didn't end there—during Friends' run she pulled off everything from an angled chin-length bob to extra-long extensions.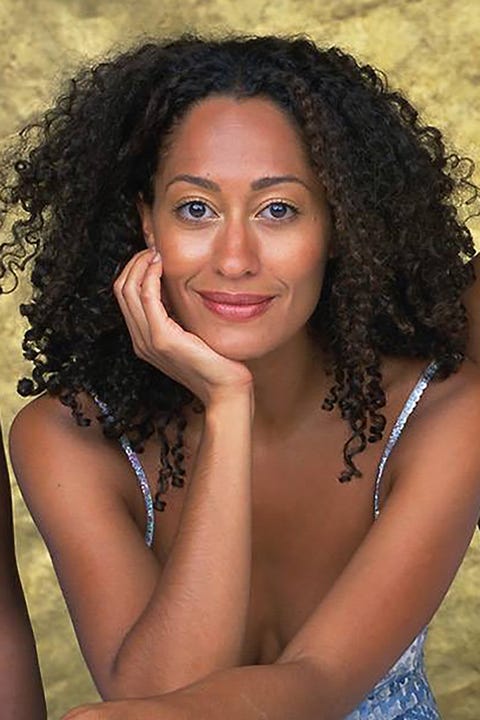 #2: Joan Clayton on 'Girlfriends'
The daughter of hair icon Diana Ross, Tracee Ellis Ross has always had some big shoes to fill in the tress department. But as Joan Clayton on Girlfriends, she did not disappoint. Simply put: Her natural curls were as flawless as her relationship advice.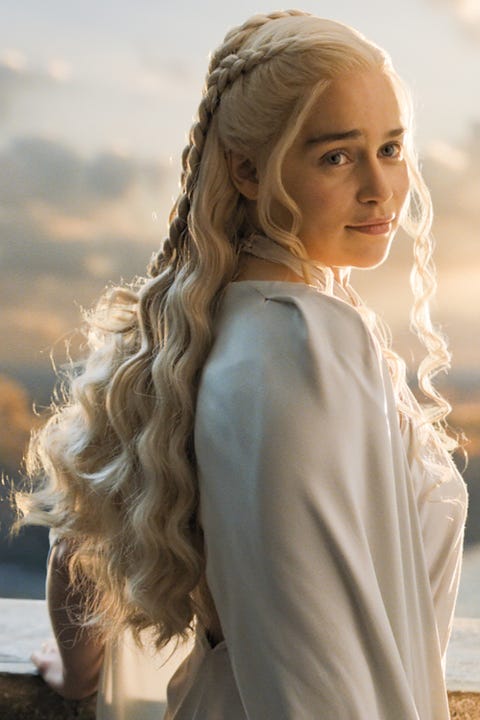 #1: Daenerys Targaryen on 'Game of Thrones'
Before Game of Thrones, we thought we had seen hair fantasy. Then the Queen of Dragons came along with her lengthy platinum hair and intricate plaits and sent our dreams into overdrive. How she maintains an immaculate 'do while leading army we don't know. But we're not questioning it.
This content is created and maintained by a third party, and imported onto this page to help users provide their email addresses. You may be able to find more information about this and similar content at piano.io