Marc Jacobs Bang Ad: Can We Please Discuss?
MJ stars in his new cologne ad! (PS: He's naked.)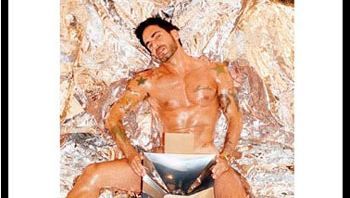 (Image credit: Marc Jacobs)
Our boy MJ stars in his new cologne ad, Tom Ford style. Kinda speaks for itself, no? Happy Friday, kids!
Erin Flaherty is a beauty journalist and consultant who has contributed to numerous publications including the Wall Street Journal and Domino, among many others. She is a board member of the Women's Global Empowerment Fund and especially passionate about worldwide beauty anthropology and women's issues. She lives in Woodstock, NY with her husband and dog.