Editors handpick every product that we feature. We may earn commission from the links on this page.
10 Aftersun Products for When You've Had Too Much of a Good Thing
You to your singed flesh: "Is it too late now to say sorry?"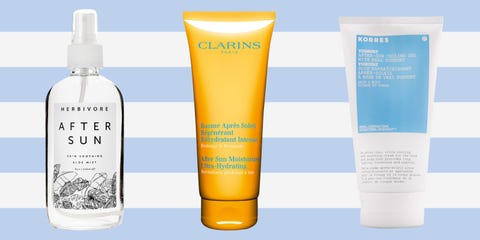 Courtesy, design by Dana Tepper
Whether it's a result of plain bad luck or slapdash SPF application, sunburns happen to good people. Here, shop 10 soothing products to apply when you've caught one too many rays and your skin radiates more heat than a just-broiled Welsh rarebit.
This content is created and maintained by a third party, and imported onto this page to help users provide their email addresses. You may be able to find more information about this and similar content at piano.io