7 Eye Creams That Get the Job Done for Zombie-Level Dark Circles
Because the struggle is too real.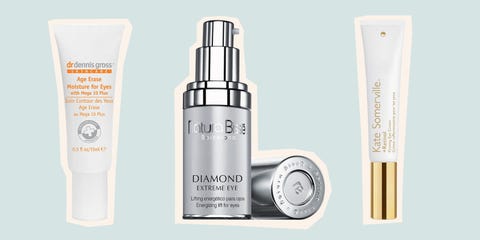 Show me a woman who got enough sleep last night and I'll show you a liar. The fact of the matter is that none of us are logging in enough shut-eye and, unfortunately, have the dark circles to prove it. Thankfully, we've narrowed down the eye creams that de-puff, brighten, and hydrate those sad, sallow rings for instant gratification. Because forgoing our late-night TV show binges just isn't an option...
This content is created and maintained by a third party, and imported onto this page to help users provide their email addresses. You may be able to find more information about this and similar content at piano.io