The Khloé Kardashian Hair Lookbook: Her 20 Best Styles Ever
The truth—that she might have the best hair in the family—is out there.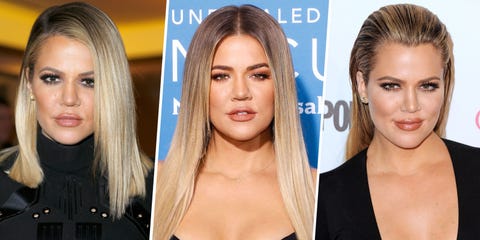 Khloé Kardashian knows what she likes: velvet-wrapped cars, speaking her mind, ragging on her sisters, and a brand of lush, tawny beauty that sets her apart from her siblings. In exploration of that last point, here, see 20 of her greatest-ever hair looks.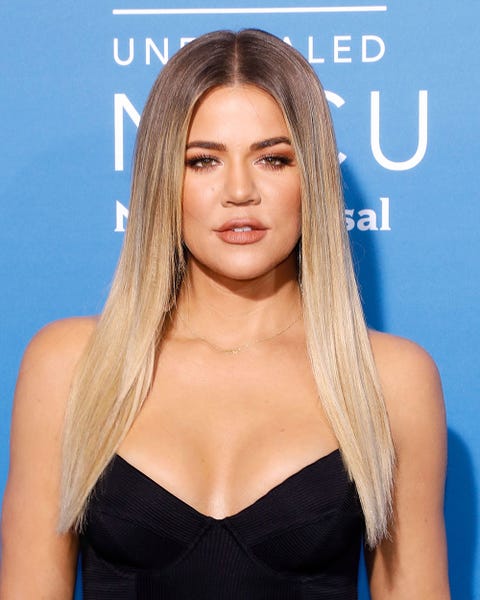 May 2017
The most current vibe: icy (in both senses of the word) ombré, laser-level part, and pin-straight, like that of a thoroughbred show pony that gets its hair blown out more often than you do.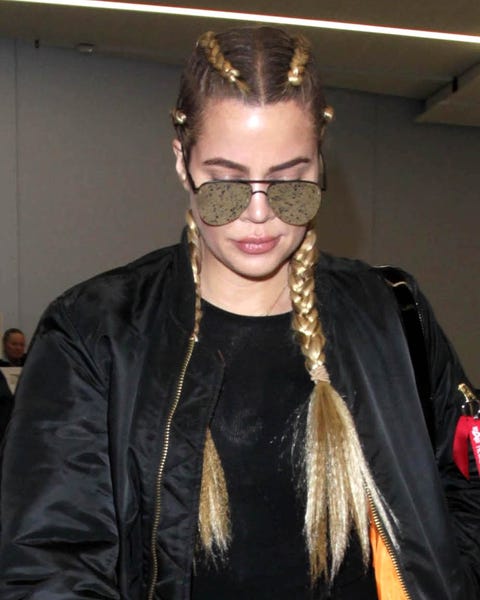 January 2017
Crimped ends make you wonder if they were a purposeful addition to her braids or if it was a switch-up on a full-head attempt. Either way, cool detail.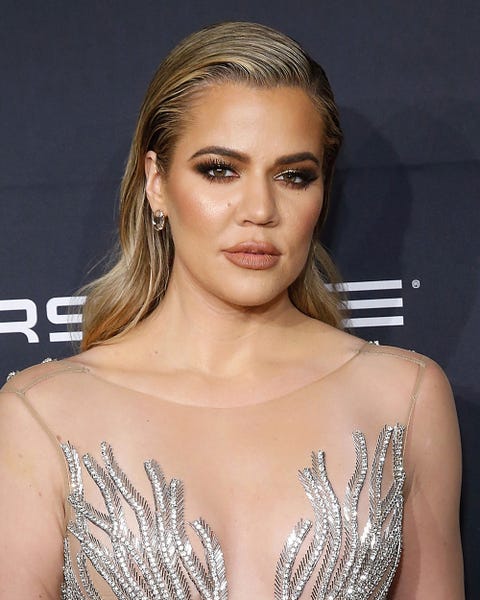 November 2016
For evening, she does loose waves swept off the face. The better for showing off your accessories, makeup, and, duh, your features.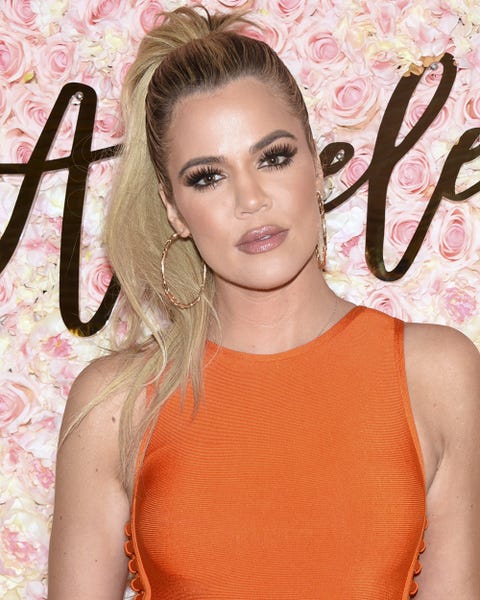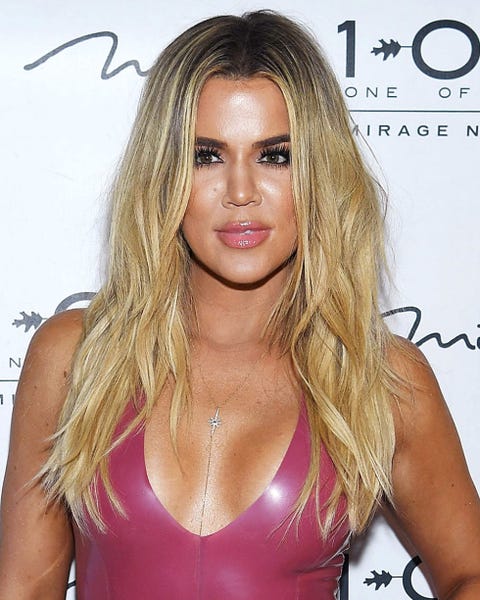 May 2016
Roll-in-the-hay waves + dark roots = in-your-face sexy, which you might want sometimes.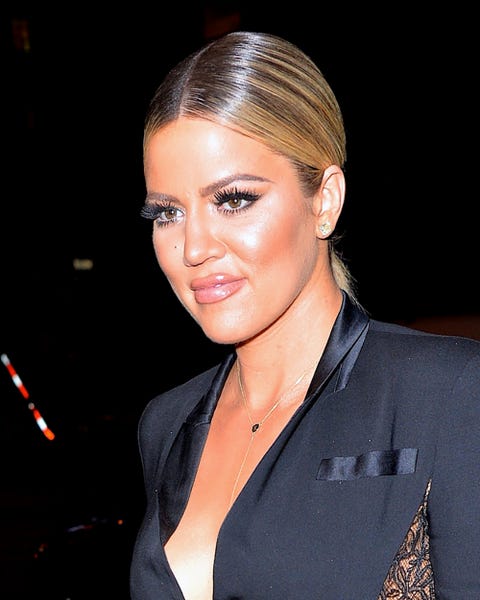 January 2016
Makes you aspire to such glassiness, doesn't it? Not a hair out of place.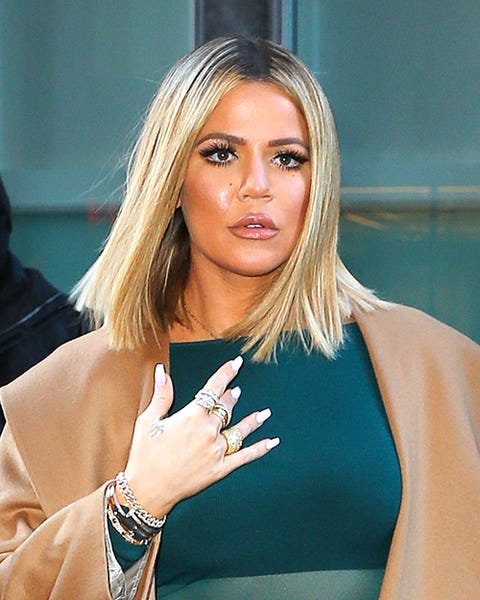 January 2016
A collarbone-length lob—and lightened-up color, we're going backwards chronologically here—gives off a whole new vibe. "Who, me?" this pic seems to say.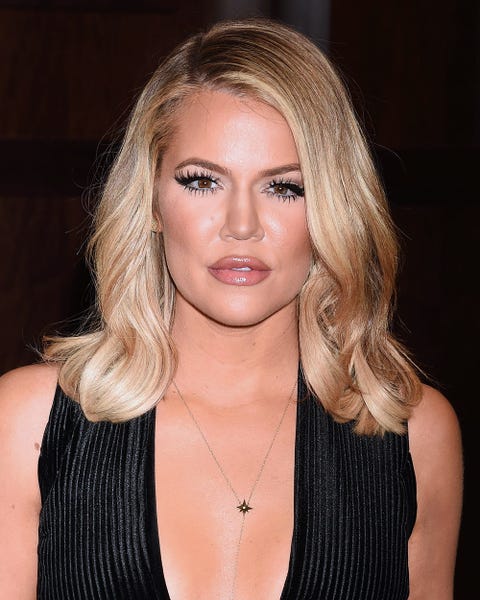 November 2015
As we go even further back in time, we've got the lead-up to Khloé's shortest cut in recent memory, this one falling past the shoulders with a more honeyed hue.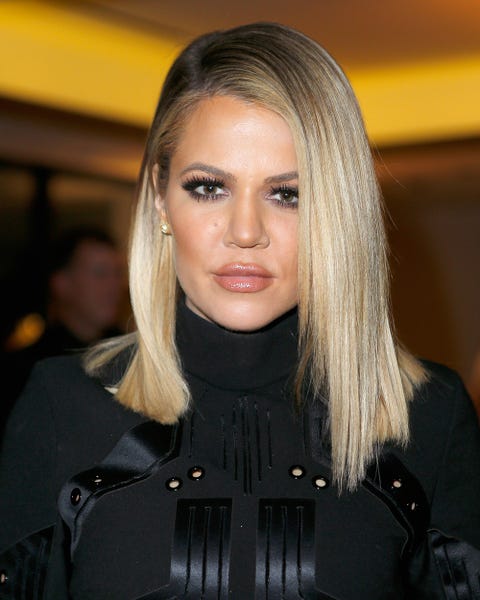 November 2015
Thanks to some time with a flatiron, we can see some angling action going on at the front.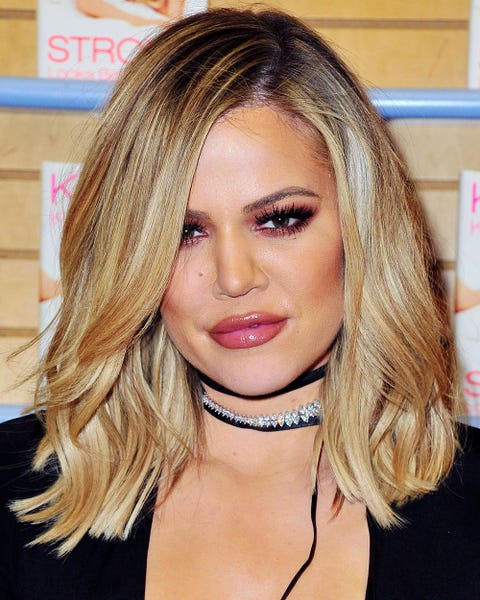 November 2015
A good reminder to switch up your part.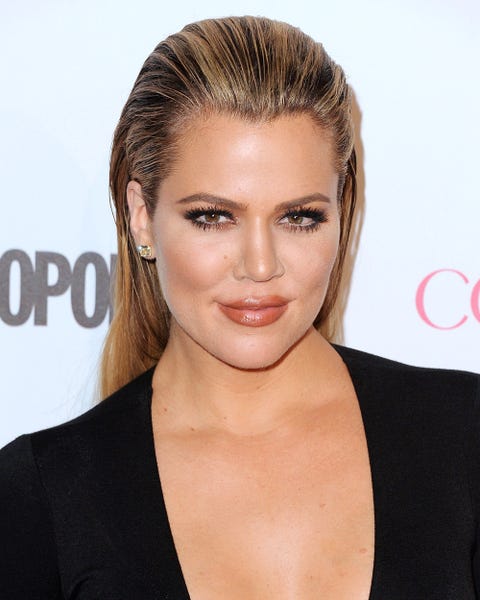 October 2015
Remember the slick-back from earlier? Here it is again, worn straight and even sleeker.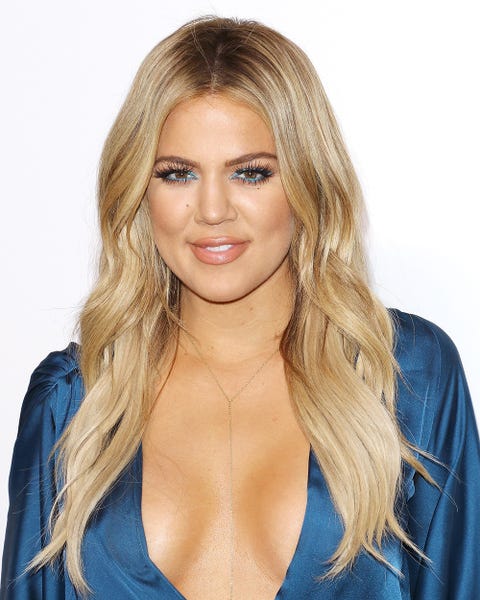 May 2015
So blond, so long, so Kardashian. This is The Standard, but if you've made it this far, you can see it's come a long away.
January 2015
A more assertive ombré...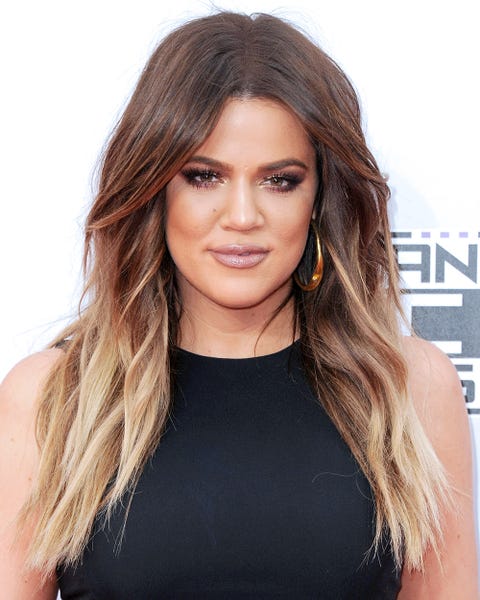 November 2014
Preceded by one so aggressive you might call it dip-dyed.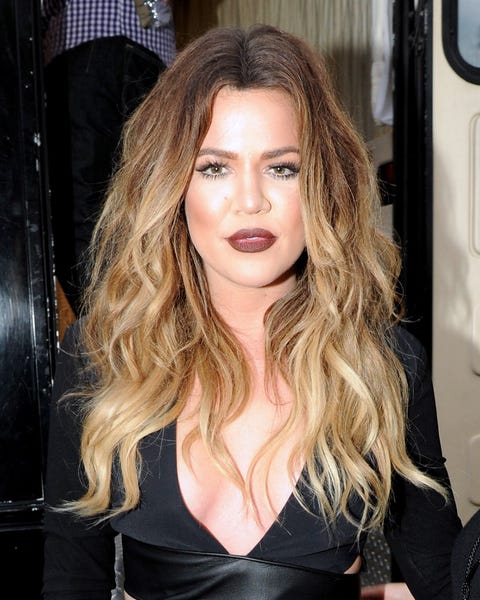 June 2014
Another fine example of Kardashian hair, with the curling-iron ends and gradient color and all.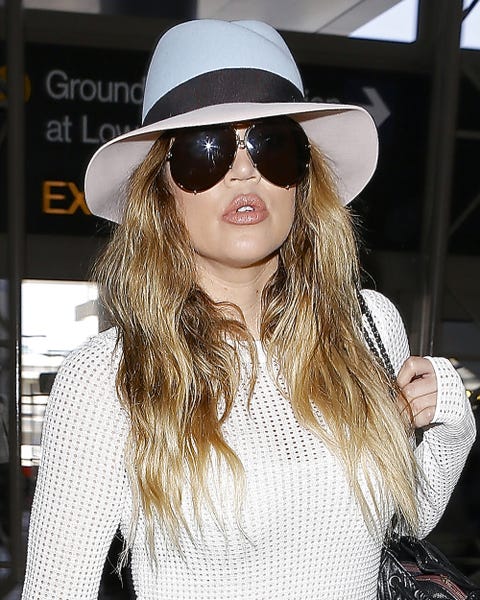 May 2014
Really into this lived-in texture, in a rare moment of not-super-coiffed-ness.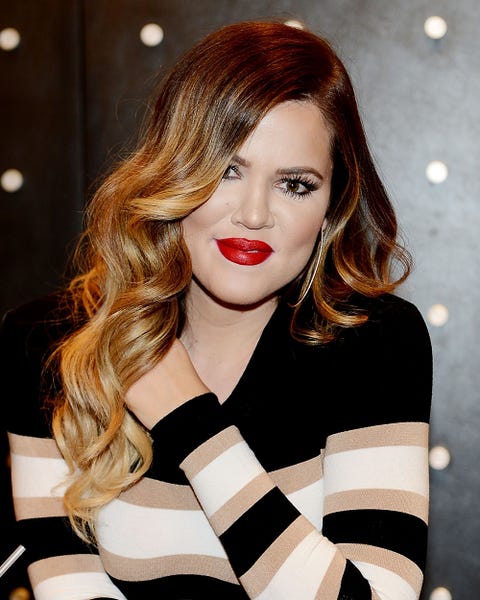 January 2014
We were all so young once, with hot-roller waves and deep side parts and—gasp—red lips.
December 2013
This is a very nice, warm color against her skin tone.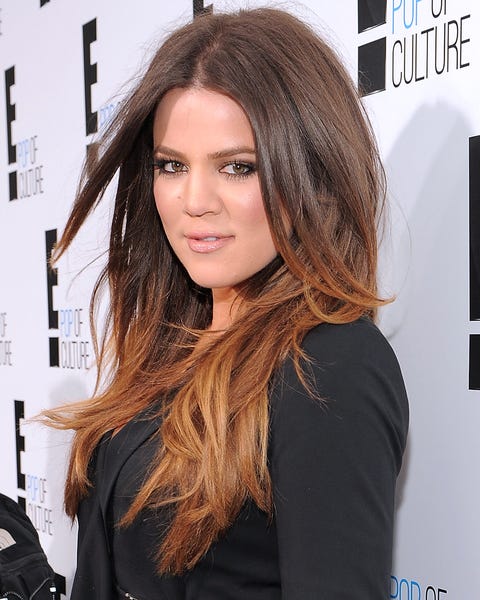 April 2012
Fully support the long layers in front—and having your own wind machine.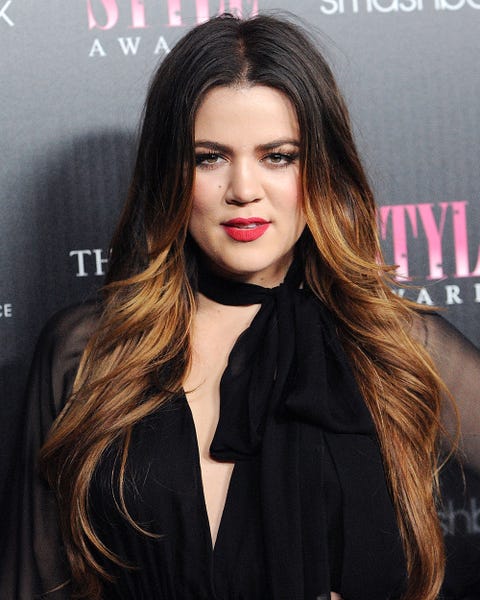 November 2011
Maybe it's time to go dark again, eh?
This content is created and maintained by a third party, and imported onto this page to help users provide their email addresses. You may be able to find more information about this and similar content at piano.io