Wait, Did Kim Kardashian Just Accidentally Confirm Khloé and Kylie's Pregnancies?
The conversation she had with Kris Jenner on 'KUWTK' was 👀.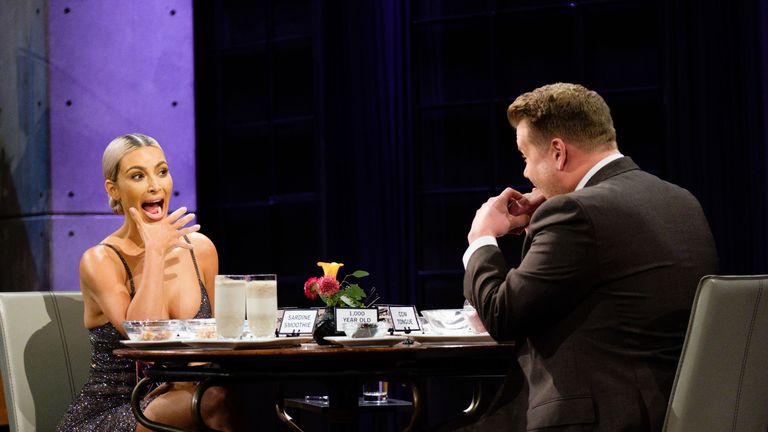 (Image credit: Getty Images)
As we all know, Khloé Kardashian and Kylie Jenner are more-than-likely pregnant, and are having *way* too much fun refusing to confirm said pregnancies. But, becuase the Kardashians are a huge family, and because keeping secrets when you're famous is almost impossible, there have been plenty of hints. The latest of which were dropped by Kris Jenner and Kim Kardashian during the Keeping Up with the Kardashians Christmas special.
Basically, during a family dinner Kim mused, "I'm thankful for the calm before the storm next year with the new baby." BUT she also may have said, "the calm before the storm next year with the new babies." Plural. It's hard to tell, but Twitter is firmly on the side of option two.
Did @KimKardashian say "new babies next year?" PLURAL BABIES. Kylie and Khloe's pregnancies confirmed. #KUWTKNovember 27, 2017
See more
Meanwhile, Kris said (while seemingly looking right at Kylie), "I used to pray that one of you guys would have a baby, and now it's like a faucet that that we turned on and it won't turn off.
👀 👀 👀 👀.
[editoriallinks id='1150739a-72de-4322-a528-c38765ed4b34'][/editoriallinks][image id='a32f3380-d26a-4658-ac80-385b12e43fa2' mediaId='b97cbd8a-1e4e-4edc-9c0b-2bab25c42c0e' align='center' size='medium' share='false' caption='' expand='' crop='original'][/image]
RELATED STORY
Mehera Bonner is a news writer who focuses on celebrities and royals.