Taylor Swift Wished Her Brother Happy Birthday with the Most Adorable Throwback Photo
Cue the awww-ing.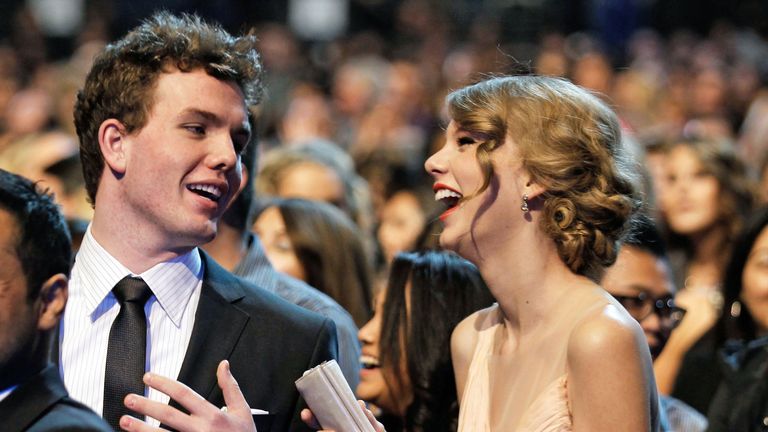 (Image credit: Getty Images)
Taylor Swift has already taken the title for her ultimate #squadgoals, and now she's making a play for #siblinggoals too. The pop superstar took to Instagram on Friday to wish her little brother Austin a very happy birthday with a throwback photo that really takes the (birthday) cake.
Swift wrote: "HAPPY BIRTHDAY AUSTIN!!!!! Thanks for 24 years of LOLs. @austinkingsleyswift"
We already got a glimpse at how close the two are when Austin dumped his Yeezy Boost sneakers in a gesture of solidarity with his big sis following the whole Kanye lyrics debacle last month. This just seals the deal—in the most adorable way possible.
Sarah Lindig is the senior digital editor, overseeing special projects for Harper's Bazaar.