Taylor Swift Wished Her Brother Happy Birthday with the Most Adorable Throwback Photo
Cue the awww-ing.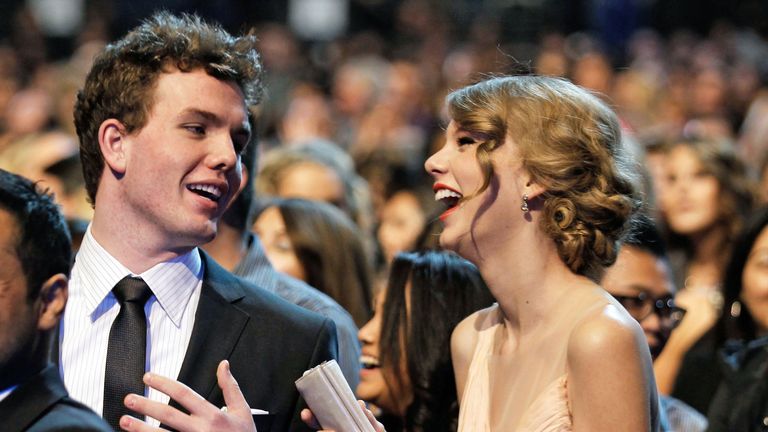 (Image credit: Getty Images)
Taylor Swift has already taken the title for her ultimate #squadgoals, and now she's making a play for #siblinggoals too. The pop superstar took to Instagram on Friday to wish her little brother Austin a very happy birthday with a throwback photo that really takes the (birthday) cake.
Swift wrote: "HAPPY BIRTHDAY AUSTIN!!!!! Thanks for 24 years of LOLs. @austinkingsleyswift"
We already got a glimpse at how close the two are when Austin dumped his Yeezy Boost sneakers in a gesture of solidarity with his big sis following the whole Kanye lyrics debacle (opens in new tab) last month. This just seals the deal—in the most adorable way possible.
I am an experienced editor, writer, and creative strategist, specializing in fashion, beauty, and lifestyle content for digital media outlets, as well as video and social platforms. While I currently operate as a freelance contributor/consultant, with such clients as The Zoe Report, my 10+-year background in the industry was cultivated at the dot-coms of elite publications, including Harper's BAZAAR, ELLE, and Marie Claire.